As soon as you type the words "Namibia", "safari", and "adventure" into a search engine, you might be surprised by how many websites will compete with each other to lure you into booking a self-drive safari. This form of experiencing a foreign country is trending amongst tourists and locals from all kinds of countries, and it is just as popular amongst families, as it is with solo travellers. Guided tours could become expensive and monotone, and a lack of time keeps adventurers from visiting their favourite places or from enjoying a special African moment observing a pride of lions for just a moment longer, because another guest on the bus wants to have an early dinner or has a headache.
Self-drive (noun), is the act of driving a rental car by yourself in a foreign country, rather than booking a guided trip with strangers, by safari travel agencies. Nowadays, it's not only about renting a car and driving through the wilderness by yourself anymore.
Self-drive tours provide especially the one thing that calls for a truly unforgettable African holiday: Allowing yourself to be flexible and open to adventure, while experiencing a country like Namibia in an intimate and personal way, at your own time, seeing the destinations YOU want to see. Away from tourists. Out of your comfort zone.
While Namibia is one of the safest countries in Africa to travel, proper planning and time for thorough research have to be invested before packing your bags and storming into the unknown. It is a must to be aware and educated of the risks and things to avoid within a certain country, to ensure you can experience the most out of your holiday and to minimise issues that could have been foreseen and prevented.
Apart from that, the good thing is that there are a variety of travel companies that offer to plan your entire itinerary for you, based on your likes and preferences, without limiting your freedom to travel on your own.
You still get to drive and experience your trip by yourself, just with that necessary peace –of –mind to take the anxiety of travelling off your shoulders. One of the most understanding and knowledgeable self-drive tour planners is Safari2Go Namibia.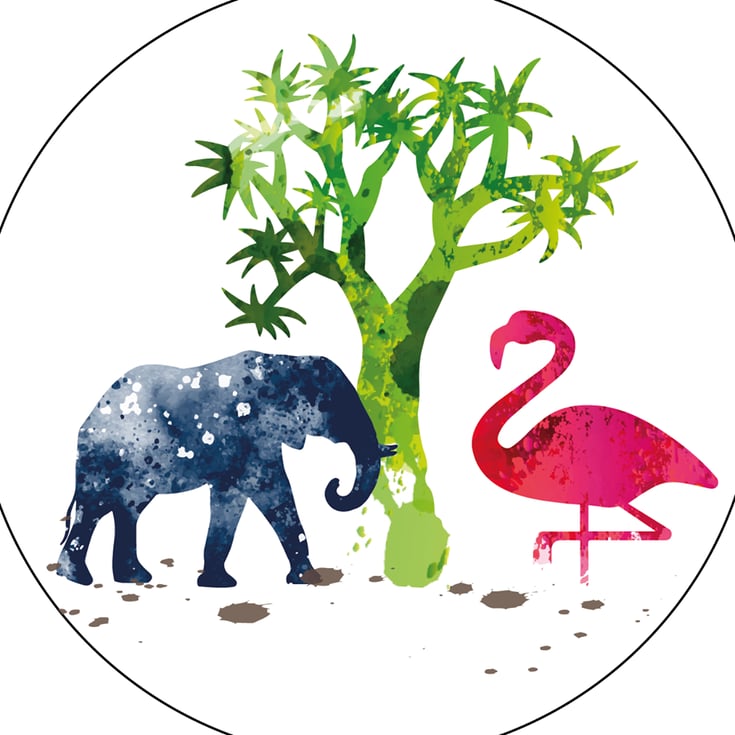 Experienced travel consultants work around the clock to ensure that you receive a customised tour plan drafted according to wishes and dream destinations, just for you and your partner, friends, or family. The team ensures that the behind-the-scenes work such as bookings and car rental flows without interruption and errors so that you can have the holiday you deserve.
Tailored to your individual needs, a trip around Namibia won't entail anything that you don't like but rather many once-in-a-lifetime moments that will remind you of your favourite holiday ever, even looking back in a couple of years' time.
Safari2Go Namibia gives you options to choose from based on your budget, time, and reason for travelling. Travel experts then design the perfect self-drive tour through Namibia for you. Be it a honeymoon, a self-discovery adventure, a camping road trip, or a luxurious up-market tour.
A good example is the Acacia Self Drive tour, which is a budget-friendly self-drive to Etosha, Swakopmund, and Sossusvlei. Should there be a part of the tour you do not like, it will be adjusted and customised according to your personal needs.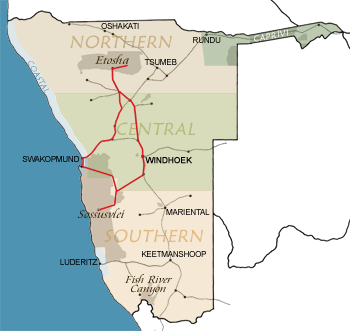 Choose between 3 days or up to 20 days - anything is possible and every plan includes a detailed description of what you could expect, a user-friendly map to help you find your way, beautiful photographs to preview your destinations, all sorts of travel information you might have missed, a daily programme and activity suggestions in your region, budget-friendly rates, and alternative options to mix up your self-drive road trip.
Choose your favourite Gondwana Collection accommodations, fasten the seatbelts in your Namibia2Go car, and you are ready to leave your worries and troubles behind in the dust of your 4x4 vehicle driving into the endless landscape!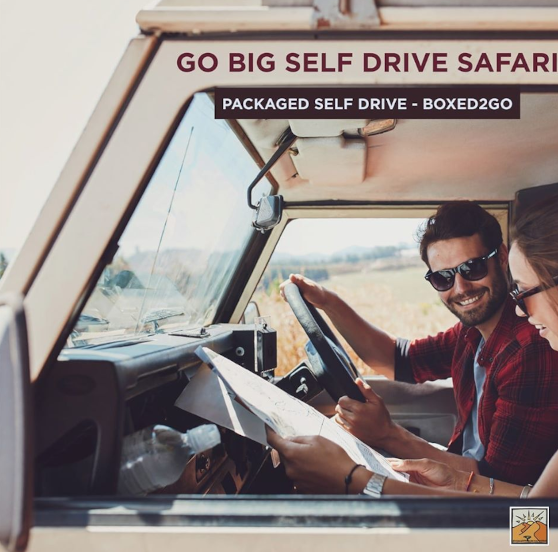 It's a holiday after all, and although you might seek thrilling adventures by driving cross-country and facing dangerous lions alone, allow the professionals to take care of the not so fun parts of planning, so that you can head off onto the gravel road and explore the many different corners, national parks, and animals of Namibia.
When choosing a self-drive safari over a guided tour, the most common reason is the preferred privacy, being away from the tourist masses, and visiting places that aren't too crowded.
This allows for sufficient Namibian magic, rich cultural experiences, and breathtaking solitary sceneries. Star-sprinkled night skies, brushing shoulders with wildlife, and culinary surprises. Convinced yet?
The hardest part of driving without an experienced guide or a booked tour is the planning and there are a list of things to consider, which are mentioned in almost every self-drive blog on the internet: Accommodation options, car rental considerations, the limited number of filling stations along the roads, currency conversions, sim cards, language barriers, the hot and dry weather, long driving distances, varying road conditions and gravel roads, and the list goes on. Safari2Go takes care of all of these items, so you just need to tick them off. You can't really go wrong there.
This professional guidance will give you the opportunity to travel in comfort, save money, and to choose your own company along the way.
Being independent from other travellers and going at your own pace as far as your bookings allow gives you time to think about life, while giving you the opportunity to switch off in order to do the things that have been on your bucket list for months, and also to just shut off from work and responsibilities. Especially when travelling with kids, guided safaris with big tourist groups can become long, with limited alternatives. Rather take the opportunity to do your own thing.
Explore the Sossusvlei dunes at your preferred time of the day, watch the mesmerising Namibian sunsets in the company of your husband, listen to free-roaming howling jackals in the bush, take pictures while changing tyres (we hope you won't have to, but hey, it's part of the adventure). Feel free to get beautifully lost on the wild roads of Namibia while listening to your favourite music or podcasts on the way.
Don't hesitate too long though, spontaneous adventures fall victim to overthinking too much and should be grabbed by both hands. Self-drive trips are for the young and old, for the adventurous and the not so brave. Take a break from your husband, skip Bali this year and contact Safari2Go Namibia. Thank us later when you tell your neighbours back home how life-changing your self-drive trip through Namibia was, and realise that you actually long to go back to experience the heart-warming Namibian magic over and over again.
Author – Hi! I am Elke, a born and raised German-Namibian. I love to travel around and explore different cultures and places, but my home country always magically draws me back home again. Oh, and if it involves food, count me in on the adventure.