There are a number of destinations I would gladly visit more than once a year. One of them is a place where the sky and the water blend perfectly together and where the trees sway to the jazzy notes of a breeze. Not because of its location or the fishing opportunities it boasts, but because of its unique shopping malls, the wildly entertaining nightlife and diverse cultures.
So where do you think I am? New York?
I am in the Kavango Region. A place so enriching and inspirational, it fills your soul with the same tingling sensation French champagne leaves on your tongue.
With my spirits high and my nose rubbed with sun-cream, I set off for the day to experience the culture the Kavango has to offer.
As a girl, shopping is high on my list of need-to and have-to-do's. I know us ladies have this great expression that we do not need to shop to have a perfect day or that we can give it up anytime. This is indeed true yes and I can easily go without swiping my 2mm plastic accessory. The day the opportunity arises though, you unconsciously gravitate towards that beautiful piece of jewelry hanging in the shop window. The road takes me to a unique shopping experience; an outdoor mall. There are no mirrors, walls or fancy computer tills, just trees, grass and rural houses. You even have the opportunity to watch live sports like soccer.
Along the main road, the B8 better known as the Golden Highway, you have different choices of craft work like pots ranging in different forms like wheelbarrows and colorful guinea fowls. A wide variety of wood carved bowls, spoons and masks, basketry and jewelry are on offer.
My day of shopping ended with the need of a bigger car after all the pots, baskets and interesting crafts I bought. Nevertheless, it was money well spent and once I arrive home I will be able to make the local nursery jealous with all the creative décor I have.
A quick shower to wash off all the sand and dust I gathered while shopping and then off to experience the culinary delights I was promised by the locals. I arrive at the restaurant all dressed and blending perfectly with my locally crafted copper-bead jewelry and very stylish head-dress.
On the menu tonight is fish caught in the river just outside Rundu that very same day. Before I can get the chance to lick my lips, a wooden basket filled with water and a cup is placed in front of me. Not really knowing what to do, I fill the cup with water to take a sip. I thought it was some kind of tradition. Well, needless to say there was laughter erupting like a spewing volcano from all across the room. The waiter quickly came to my rescue, with a slight smirk on his face; he showed me I am supposed to wash my hands.
My second embarrassment was just around the corner as I was looking for a knife and fork. The same waiter just shook his head and smiled at me, bringing both his hands to his mouth. Now, I understand why I had to wash my hands. I devoured the fish with both my hands. At first it was an odd sensation, sitting in a restaurant eating with my hands, but I quickly relaxed and enjoyed my meal. The evening was filled with laughter and stories.
I headed towards the lodge, to find a front seat to the nights live entertainment. The band had already started upon my arrival. I took my seat, sipping on a cup of warm tea as I listened to the bass chorus of the frogs, mixed with the soft solo of the river and flute like chords from the rustling trees. The darkness carried a faint trail of perfume from the flowers and grass.
I head off to bed, and as I lay my head upon my pillow, the band still rocking it out, I realize I am inspired with creativity and cannot wait for the next day to watch the sun ignite the sky.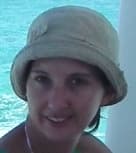 Jessica Thomas is a local freelance writer. She is an eccentric young lady who has a love affair with writing. Get on board her journey of discovery.