In part 2 of the Namibia Travel tips on how to be Travel Savvy, we take a peak at safety, general rules and National Park regulations. Read on to find out more.
National Parks in Namibia
As Namibians, we are very proud of the treasures we have. The oldest living desert with the highest sand dunes and a beautiful plant, endemic to the Namib Desert called the Welwitschia Mirabilis. This beautiful plant with its bizarre habits can survive in harsh conditions where rainfall is less than 25mm per year but still can live up to more than 1000 years. Thus, when visiting our parks and Nature reserves, there are a few very important factors to keep in mind.
Before you embark on your adventurous journey into the beautiful open spaces Namibia has to offer, visit an information centre to find out all about the rules and regulations of that specific Nature Park. Some parks require you to have a permit to enter designated areas, and not adhering to these rules can result in fines. To download your free Travel Planning Guide supplied by the Namibia Tourism Board click here.
Pets are not allowed in rest camps and game reserves, but I think its okay to take your husband with you though.
Please respect our parks, nature and the beauty of our country by not littering. The only mark you should leave is your foot print in the sand.
Do not collect, injure or tamper with indigenous plants, wildlife, historical artefacts or rock art.
Only make fires in designated places like in rest camps. It is prohibited to make fires in parks and to collect firewood in parks & reserves. Upon leaving make sure your campfire of the previous evening is extinguished.
When visiting parks and enjoying a game drive, please view game from a safe distance and stay in your car unless you are accompanied by a tour guide or park ranger. When traveling throughout the Etosha National Park you are not allowed to exit your vehicle. Although animals may seem relaxed, they are still wild and should be treated as such.
Drivers License
To drive in Namibia with a foreign driver's license, make sure your license has been issued in English containing a photograph and signature. If your driver's license is in another language other than English, you will need to either have an English translated and certified copy of your licence or an international English driving license.
In the case that your driver's license is not in English, please note that both the national and international driving license have to be with you on person at all times. The international driving license is valid ONLY in conjunction with the national driving license!
In General
Here are some random facts and information about Namibia that might just come in handy.
Please visit your medical practitioner or travel health clinic before travelling to Namibia.
Save water and electricity by switching off unnecessary lights and take short showers. Resources like these are a scarce commodity in our country.
If you decide on camping and staying in a park, pick up anything lying around like your shoes or towels hanging over the bumper of the car. Petty thieves like the cunning jackal or the eager monkey will steal anything left outside, and once gone, you will not get it back.
Wear boots and closed shoes when going on hikes, to prevent tragic encounters with animals like scorpions and venomous snakes lurking around. This is where your torch comes in handy at night. After a hike in the veld, upon return, thoroughly check yourself and clothing for ticks.
The Namibian currency unit is the Namibian dollar (N$) and has the same value as the South African Rand. The Rand can be used for purchases in Namibia.
During the months of September to March, Namibia's Time is GMT +2 but during the months of April and end of August, the time zone is GMT +1.
Safety
It is not wise to pick up hitchhikers and please do not give money / sweets to beggars and children. We do not want to encourage begging in the country.
Do not flash your cash and valuables. That heirloom piece on your finger dating back to the 1920's, rather leave that at home. Travelling should be about no worries, and a bowl of fun. It is also a much safer option to carry your camera in its bag rather than around your neck.
When stopping and getting out of the vehicle make sure to take valuables like cameras, wallets etc. with you. Refrain from carrying large amounts of cash. Most places in Namibia accept Visa/MasterCard and ATM's are widely accessible.
Gondwana Savvy Tip: Make 2 copies of all your travel documents, including passports, airline tickets, driving license, credit cards, itinerary, and all other travel documents. Leave one copy with a friend at home and the second set of copies should travel with you but kept in a safe and separate place from your original travel documents. This prevents you from being stranded when your luggage/belongings gets stolen or lost.
Road signs in Namibia
Here we have a few general road signs in Namibia, some of which you may have never seen before.
Travel tips from our Facebook fans:
"cannot go without my camera! best travel tip : go with an open mind"
"Travel with Gondwana Collection Namibia will be my best travel tip."
"I always travel with my "GONDWANA CARD", enough petrol and water. "
"Travel with the right attitude! Don't let things get you down, when they are not going as plan, or if its not like you imagined it. Savour every bit off the adventure...you never know, it might be your one and only time going there! "
"Have a good map. "
Last but not least
The most important thing to do on a holiday is to not take yourself too serious, but make use of the chance to be a tourist. Look on the bright side when things go wrong. Dance under the stars with the native folk singing tongue clicking songs. Be adventurous and try strange cuisine like the Mopane Worm and just indulge in whatever the immense beauty and culture of Namibia has to offer. Let the golden sand sprinkle its magical dust on your skin and the glowing sun kiss your skin. And remember - wear sunscreen. (Don't clean the car before you had the chance to either take a proper photo or at least show off to your friends how much fun you had)
If you missed the 1st part of our travel tips please click here.
Compiled by :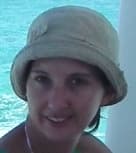 Jessica Thomas is a local freelance writer. She is an eccentric young lady who has a love affair with writing. Get on board her journey of discovery.