How to make memories in the Aus area?
Upon your arrival at Klein-Aus Vista, whether you are staying at Eagle's Nest or Desert Horse Inn, the very first thing you should do is relax. After the long dusty road, take time to sit back and relax.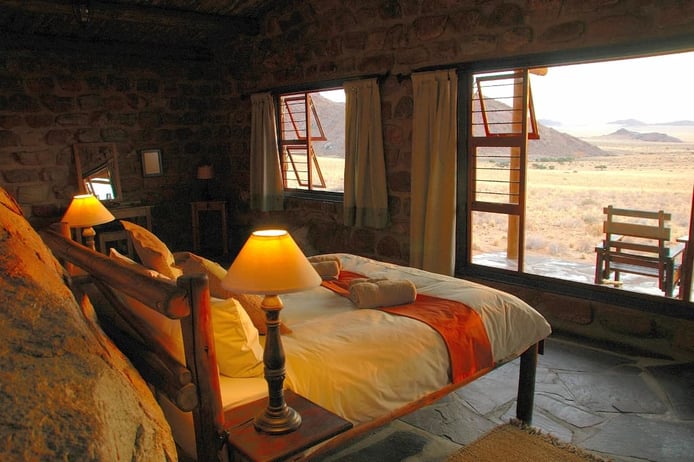 The first must do in the area is a visit to Namibia's eerie yet famous and beautiful ghost town Kolmanskop, located approximately 100 km from Klein Aus.
The first tour starts at 09h00 in the morning, but if you feel the need to sleep in, you can also join the 11h00 clock tour.
When you have had enough of getting chills from the forgotten voices buried in the sand, have lunch at the Penguin Restaurant in Luderitz, a popular hangout spot to get the freshest fish and other ocean delicacies like Lobster and oyster. My mouth is already watering just by the thought.
For the historian within, Luderitz boasts a rich selection of buildings worth visiting.
The Deutsche Afrika Bank Building was the first bank to be built in Luderitz in true German colonial style. On 7 February 1980 it was declared a National Monument by the National Monuments Council of South-Africa.
Other buildings worth visiting includes the Magistrates Residence and the and Lampe building.
If history and old buildings is not really your cup of tea, hop on an early morning boat trip to Halifax Island with Zeepaard Catamaran. Bookings are essential and the boat trip leaves at exactly 08h00 from the Luderitz Waterfront jetty. A rookery of more than 1000 African penguins will delight you with their charming waddle in their natural habitat. Dolphins will escort you to Diaz point, and sometimes when in season and if you are lucky you might just spot a whale.
Upon returning to klein-Aus, stop at Garub to greet the Wild Horses.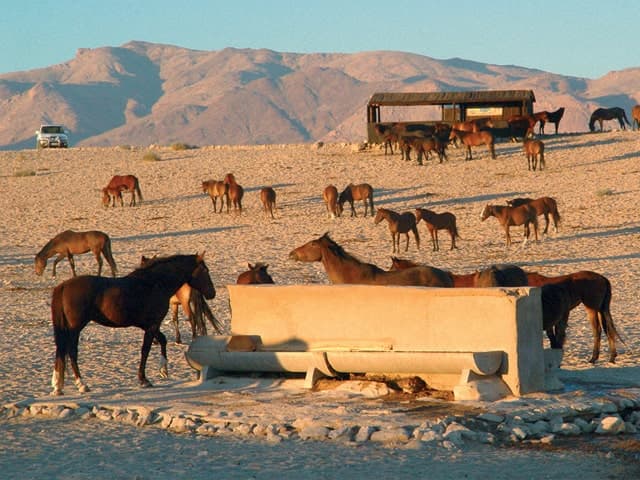 Back at Klein-Aus vista, indulge in the coolness of the newly built swimming pool or end the day off with a sunset drive.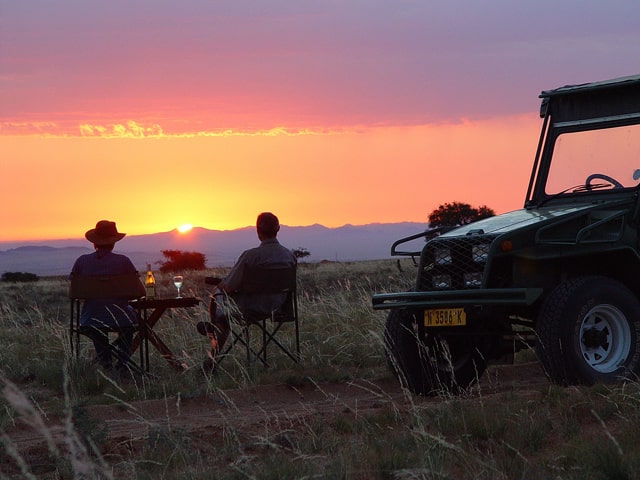 If you are a hiker at heart, and love to feel African soil creek with each step, and listen to the rustling of the grass, then you are definitely at the right place. 6 Hiking trails to choose from, from short and easy hikes, to trails that require a little bit more skill.
There is also the option of mountain-biking if you feel the need for adventure.
That is all I have in my travel diary for now but if you feel there is a recommended activity in the area that is worth a try or a must do, please let me know. I would love to try it out.
Our next stop: The Fish River Canyon. Travel is in our DNA, making memories is what we aim for.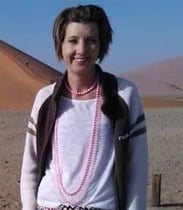 Jessica Thomas is a local freelance writer. She is an eccentric young lady who has a love affair with writing. Get on board her journey of discovery.