Namibia is often referred to as the gem of Africa, and quite justly so. But this beautiful country is a gem in more ways than one…one of these 'ways' is the interesting aspect of language. Namibia has a variety of indigenous languages and when combined with English, these create interesting vernaculars that are referred to as Namlish. Namlish is used daily, to communicate in Namibia and each region has a slightly different version of it, because of the prominent language in the area. Somehow the locals still understand each other, despite the strange words that foreigners just cannot place.
One such example would be the idea surrounding 'buy a donkey'. With Dave Carroll visiting our great country, he couldn't quite wrap his head around the idea that people consistently tell him to 'buy a donkey'… Once he finally couldn't contain his curiosity anymore, he asked what the strange expression meant. Turns out people weren't asking him to buy donkeys, but were thanking him in Afrikaans, 'baie dankie'.
These kinds of miscommunications take place all the time! And often may lead to great stories to tell once you return home. However,in an attempt to save you from being lost in translation, we have compiled a short list of the words that you will most likely come into contact with while visiting Namibia.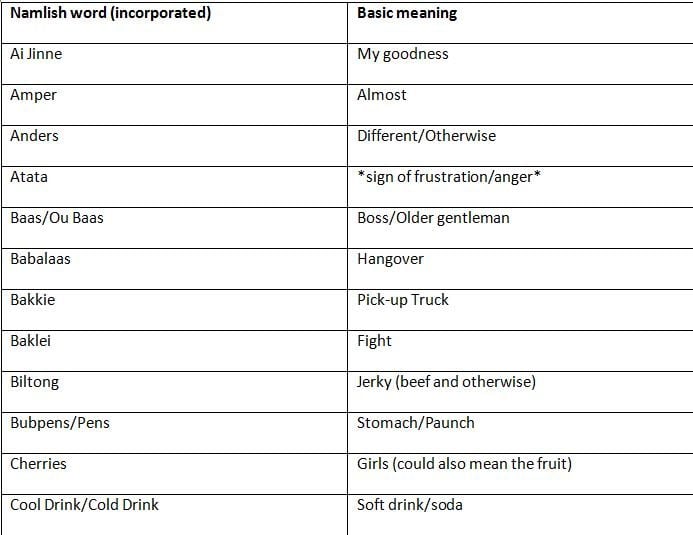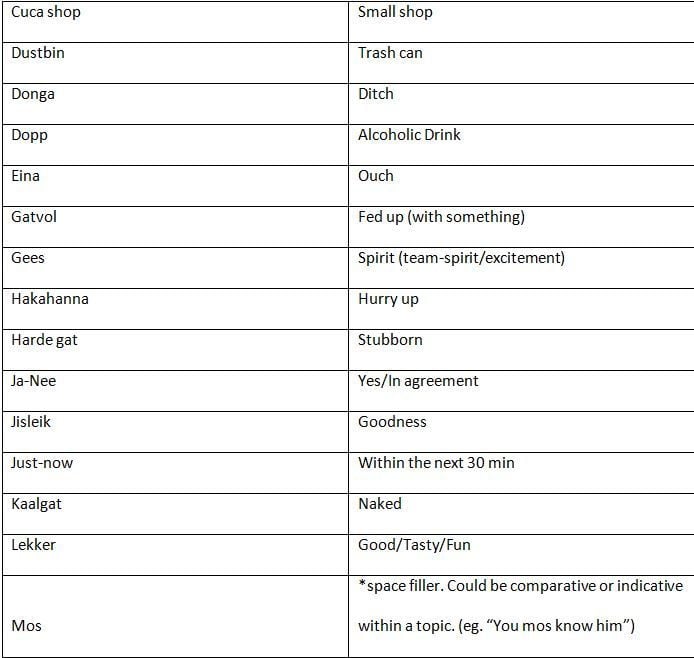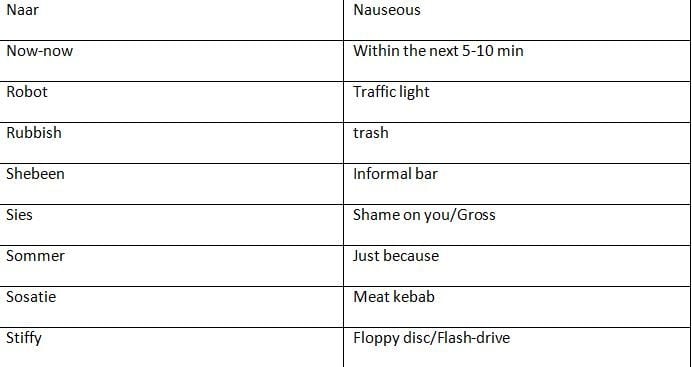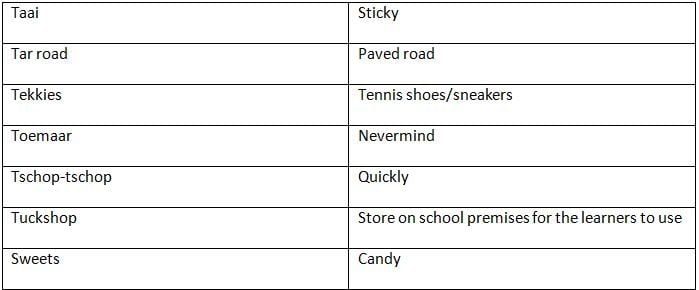 Whether you ask for directions and hear that you should "'risten" nicely and turn "light" and not left' – as some indigenous groups switch the letters and "r" and "l" – or are addressed in unusual manners such as 'Meme' or 'Tate' – which are terms of respect… you will hear a language uniquely Namibian and the more time you spend around the locals, the easier it will become to understand the strange terms. Once you arrive in our lovely little corner of the world, keep these terms in mind, and you may just find yourself talking like a local.
Would you like to take your Namlish skills to the next level? Follow this link and find a step by step guide to becoming a Namlish Pro with EES.
If there are words you feel are worth adding to the list please feel free to mention them in the comments!
Author – Jescey Visagie is a proud Namibian and is passionate about writing and language. Tag along for the ride as she tries to uncover new insights into Namibia and explores what the country has to offer.