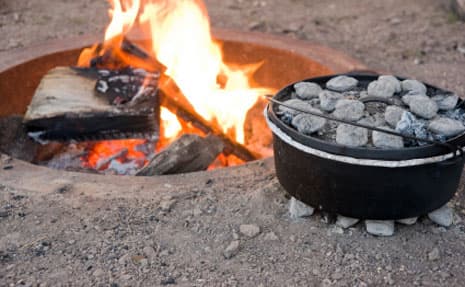 When traveling in Namibia, due to the long distances it's always quite the challenge to keep bread bought at the local supermarket, fresh for longer. What is a holiday without fresh bread once in a while? Jamie Oliver describes baking bread as such a rewarding, therapeutic, tactile thing and you'll be so proud of yourself once you've cracked it.
This recipe is perfect when you go camping, to ensure you have fresh bread wherever you are in Namibia. If you are looking for some great camping tips, click here.
Beer Pot Bread
Ingredients
250 g bacon bits
500 g self raising flour
2 ml salt
30ml sugar
340 ml beer (any)
100 ml water
100g grated cheese
1 packet white onion soup
Light a fire to start preparing coals for your pot bread.
Mix all the ingredients and kneed into a smooth dough until you have a silky and elastic dough. Cover and allow to stand for 20 to 30 minutes or in a warm spot to let it rise.
Roll the dough into a bun and put it in a greased flat pot closed with a lid.
Place close to the fire (but not on it), add a few coals to the lid of the pot and cook for 30 to 40 minutes.
To be absolutely sure your bread is cooked, tap softly on the bread with your knuckles, if you hear a hollow sound, it means you have perfectly baked bread.
Serve while hot with homemade butter and a generous helping of jam. My favorite is apricot jam.
Do you have any special recipes you would like to share with me and other travelers? Leave a comment below, I would love to hear from you.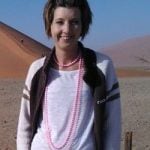 Jessica Thomas is a local freelance writer. She is an eccentric young lady who has a love affair with writing. Get on board her journey of discovery.