It is not only photographers who go into raptures: Gondwana Kalahari Park is characterised by a uniquely picturesque landscape of elongated dunes and valleys of red sand, yellow grass and green acacias. This private nature reserve (98 km²), owned by the Gondwana Collection, is home to animals which are typical for the Kalahari - like springbok, gemsbok, jackal and bat-eared fox as well as ostrich, kori bustard and many other types of birds.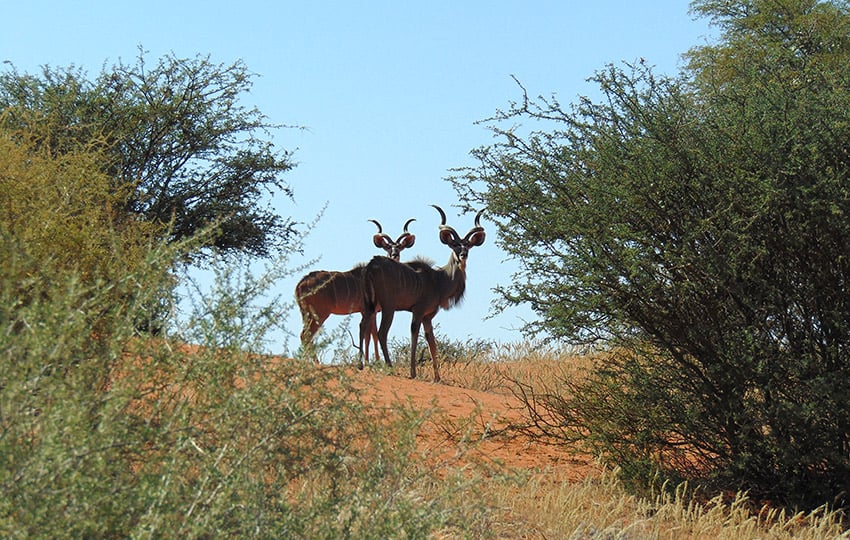 After research established which animals occurred in the area historically, new stock of plains zebra, eland antelope, blue wildebeest, red hartebeest and giraffe was gradually re-introduced. A scientifically sound game management programme resulted in increased diversity of animal species and, as far as possible, nature's restoration to its original state. The programme in the Gondwana Kalahari Park, which is situated 30km northeast of Mariental, is monitored by qualified park management staff.
Invitation to the 2023 Game Count
An annual game count provides valuable data to the park management in terms of game numbers and diversity. The 2023 game count will take place from 16 to 18 June. Not only Gondwana shareholders, friends and staff are invited to participate, but also interested members of the general public. Please see our detailed offer below.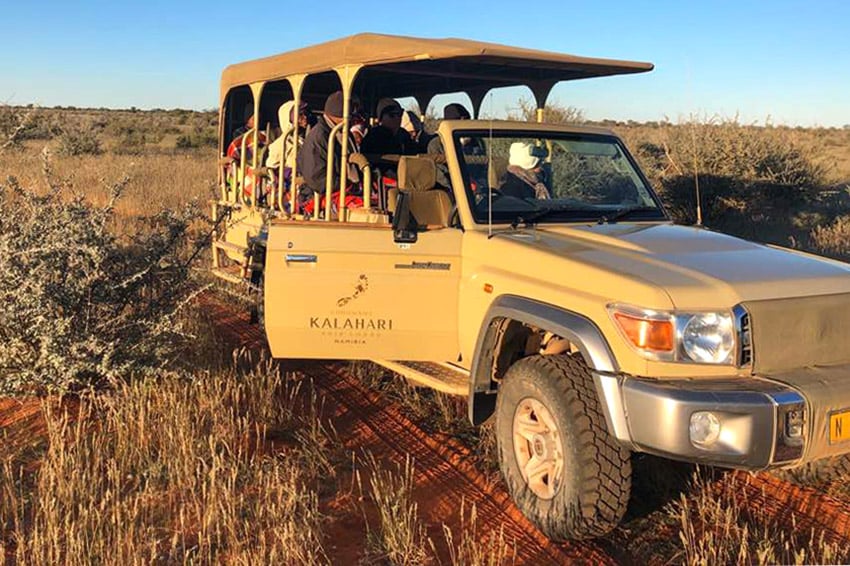 This annual event also serves as a social get-together at Kalahari Anib Lodge, which hosts the game count. The traditional braai in the veld on Saturday morning and the boma dinner at the end of the first day's count have become a highlight for all participants. This year, a Mobile Planetarium at Kalahari Anib Lodge will add to the excitement.
Stargazing in a Mobile Planetarium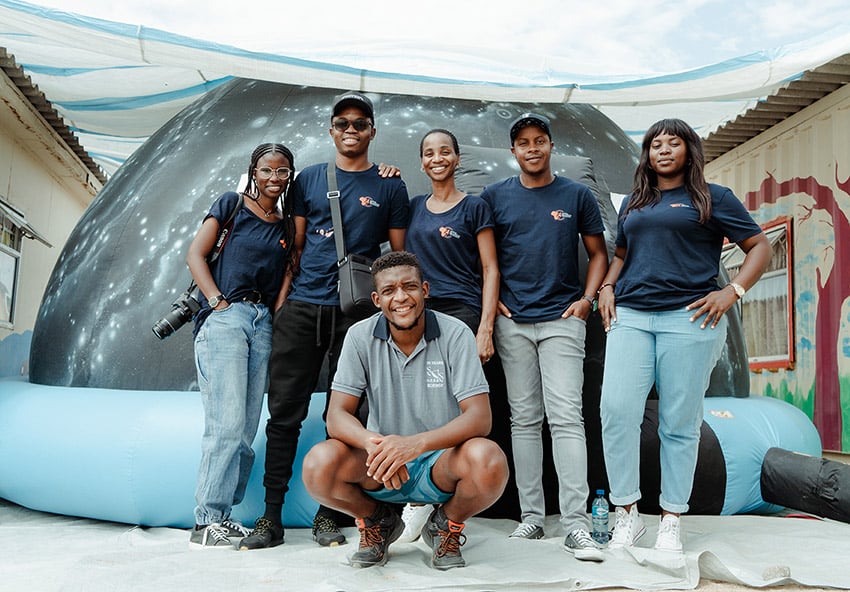 Get to know the Namibian night sky in an inflatable dome. Inside, there is specialised visual and audio equipment giving a 360-degree experience which immerses the visitor into a wonderful experience of the universe.
The Mobile Planetarium is part of Radboud University's (Netherlands) and University of Namibia's (UNAM) outreach plans for the Africa Millimetre Telescope (AMT) that will be constructed on the Gamsberg mountain. It aims to inspire a future generation of Namibian scientists and engineers but is fascinating for everyone, no matter if young and old.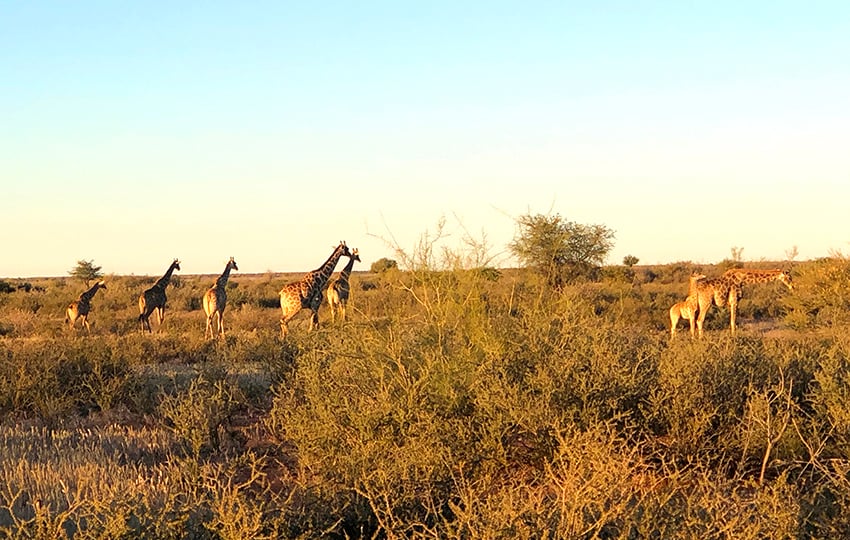 Gondwana Kalahari Park Game Count
16 - 18 June 2023
Rate per person per package (2 nights)


Standard Room
Per person sharing N$3,000 | single N$3,600
Per child sharing (aged 6 to 13 years) N$1,900
Children under 6 years sharing a room with their parents, stay free of charge
Comfort Room
Per person sharing N$3,600 | single N$4,200
Per child sharing (aged 6 to 13 years) N$2,100
Children under 6 years sharing a room with their parents, stay free of charge
What's included in the package?
Accommodation at Kalahari Anib Lodge (2 nights)
Breakfast Buffet (x2)
Dinner (x2)
Morning Game Count Activity starting at 7:30 am (x1)
Stargazing in a Mobile Planetarium (Saturday evening)
What's excluded from the package?
Lunches, beverages, curios, activities are at guest's own account.
Standard booking terms and conditions apply.
Gondwana Card discount is not applicable.
For bookings, kindly contact Berenice berenice.adams@gcnam.com