I recently had an interesting conversation with a businessman; let's call him, Jonah, who regularly visits Namibia. I was talking with pride about Namibia, how special it is and that every person on earth should visit this country and its attractions.
He looked at me quite puzzled during my non-stop rambling of praises towards my home land. I was confused at his frowned look and asked what is wrong.
He answered me with a question: "If I was a tourist and you had to convince me to spend my savings on a holiday to your beautiful country instead of somewhere else in the world, what would you say makes your country special"? So obviously, with a lot of confidence I started telling him about what makes our country special, more than any other.
I described the way the sun sets in a canvas of yellow and purple over the red of the Kalahari dunes. We certainly have the most beautiful sunsets, but he interrupted me before I could even continue my story. He shook he's head with his frown now reaching his eyes and said: "Have you ever seen the sun set in the Taklamakan desert in China. It is almost like the reds of the horizon and the sand touches your soul."
I didn't see this coming my way. I mean, really, that's my line that I use to describe our dunes.
I tried again. We have a variety of attractions in every corner of the country, from the flat landscapes of the north to the famed Fish River Canyon, from the wonder of Sossusvlei to the wild horses in Aus.
Jonah was very unimpressed with me and shook his head again. He drew quiet and only after a long pause of silence he chuckled and said: "That says nothing. The Fish River Canyon is only the second largest in the world. In Arizona you get the Grand Canyon.
The US of A is also home to the magnificent Niagara Falls, Death Valley in California, Monument Valley in Utah and the Colorado Desert. This is only in the USA. Don't get me started on the rest of the world".
I was really not happy with Jonah, putting me and my beautiful country of. I decided to rather just keep quiet and mind my own business. Luckily there was a world cup game on TV; the perfect distraction. He was sitting there sipping on his fine whiskey, playing with the rim of the glass. I could see he was eying my every move, but I decided I will not argue with a clever business man in a suit and I consider the subject closed for discussion.
A few minutes later, from the corner of my eye, I saw a smirk on his face. I was instantly ready to take up the conversation again.
I got up from my chair, planting my feet firmly in front of him with my hands adamantly on my hips and tapped him on the shoulder.
This is what I said: "Jonah, Namibia is special because it has a story", but before he could even start with his confident: "Yes but other countries have stories too", I waved my finger in front of his nose and continued MY story.
"Yes" I said, "Other countries have stories too, but do you know what the difference is between the stories of other countries and Namibia? " His answer was no.
The difference lies deep within you.
He was very puzzled and started laughing turning back to his whiskey and football shaking his head.
"Let me explain" I said.
When you decide to go on holiday, how do you choose your destination? Perhaps a friend recommended Africa and you start consulting Dr. Google. Maybe you have seen a wild African cat on a TV program and this is your motivation. Maybe you just want to go and lie on an exotic beach somewhere and sip Piña coladas and never want to go near Africa in your life.
See, this is all part of the story that you are in – it's your story. How you were raised, where you grew up, what you like and dislike is all part of your story. The interesting part is - a holiday usually starts like this: You sit in a coffee shop with a friend and he/she comments on how tired you look and that you need to get away a bit. Your answer is yes, but where would I go? This is where it starts. That evening you roll around in your bed, thinking of exotic places to visit and decide to do some research first thing in the morning. We all know how this story ends.
You get home, feeling like the holiday went by too fast and you sit around the kitchen table showing photos to your friends of how wonderful it has been. You tell them about the time you had to repair a flat tire in the middle of nowhere and a mongoose stole your last sandwich you just unwrapped. Or the evening it started raining and your tent and all its contents were soaked. There was also the time when you sat down with an Ovahimba lady, as she told you about her loving husband who recently passed away and she has to take care of 8 children - you were crying like a teenager at prom.
One night at dinner, you were surprised when 4 of the staff members were standing in the front of the restaurant in the kalahari, reciting the evening's menu in 4 different languages. The different clicks and sounds of the languages had you in awe and you couldn't wait to ask one of them after dinner to teach you at least one of these beautiful native words. Afterwards, you found out that lady who taught you a bit of her language didn't have the opportunity to ever go to school, because of her parent's financial situation. Through her own determination she learned to read and write different languages to be able to get a job. In spite of her background, she is a Guest Relations Manager and loves doing what she does. You are part of a story when visiting Namibia, but you also create a story within Namibia. That girl, who taught you 3 words in her language, took your compliment of what a great teacher she is, very serious. She invited ladies and men in the area to her home for evening classes to teach them how to read and write.
It is all a story. You are the story.
I asked Jonah to ask me the question again. He looked at me in disbelief but as I raised my eyebrow claiming I was very serious, he asked the question again.
"If I was a tourist and you had to convince me to spend my savings on a holiday to your beautiful country instead of somewhere else in the world, what would you say makes your country special"?
I nonchalantly answered: "You".
Jonah turned around, emptied the contents of his glass with one big gulp, stood up, put on his jacket and left without as much as a chuckle, or a look my way. He just left.
The next morning upon checkout, I learned from the front of office staff, Jonah checked out very early, but he wasn't wearing his suit as usual. He was wearing a t-shirt, Capri pants, boots and binoculars were dangling from his neck. He didn't even have breakfast. He did leave me a note though.
It read: "I left early because I am scared my friends and family back home will ask me about my trip. The problem is I have no story to tell them. I am out creating one".
My heart grew heavy and I knew one day Jonah and I will meet again and we will write another chapter to this story.
Stop making plans and start creating stories. Visit Namibia and have a story to tell.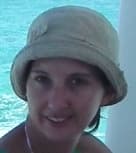 Jessica Thomas is a local freelance writer. She is an eccentric young lady who has a love affair with writing. Get on board her journey of discovery.