The Etosha National Park is considered to be one of Namibia's top travel destinations, offering excellent safari game drives and a great introduction to the country's desolate landscapes. Etosha was the first stop on our two-week adventure through Namibia. Having just arrived in the country, we weren't sure about what the park would have to offer. To make the most of our three-day trip, we decided to hand over our visit to the experts and chose to stay at Etosha Safari Camp, one of the most well-known accommodation options around the National Park.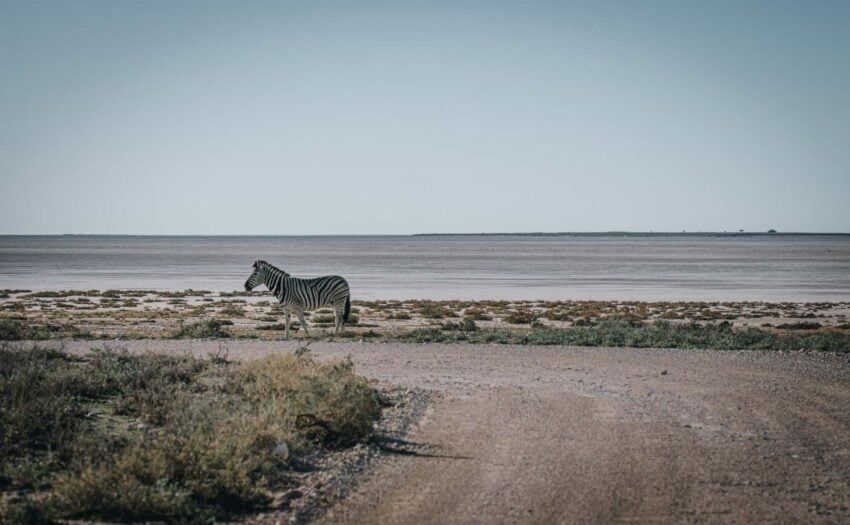 Etosha Safari Camp is a Gondwana Collection Namibia property with lots of charm and quirky decor, and is located just ten kilometers outside the Ombika Gate of the Park. This rustic camp consists of 50 chalets, a camping area, a pool and a lively restaurant and bar. Every evening, guests gather there for musical entertainment and to enjoy traditional African dishes.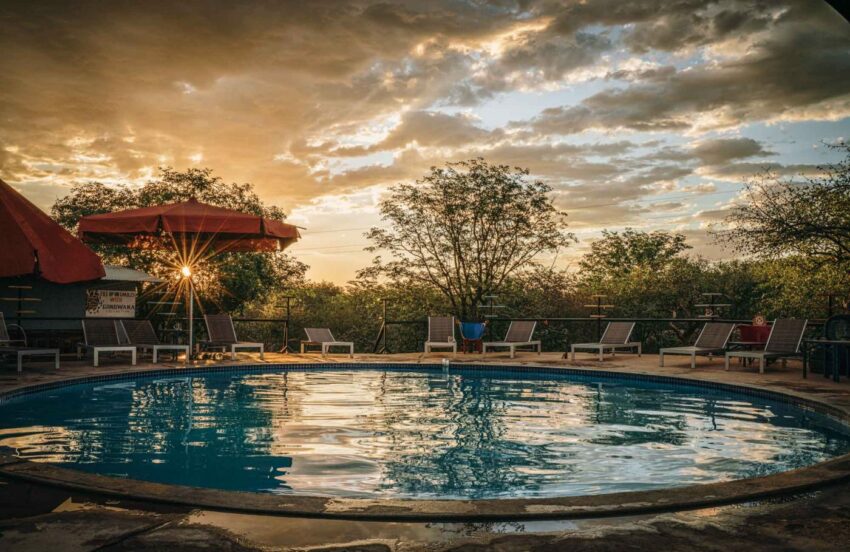 Of the 50 rooms at Etosha Safari Camp, five rooms are family rooms, four are triple rooms, and 41 are twin rooms. Each room is air-conditioned, has an ensuite bathroom and its own private porch. We stayed in one of the twin rooms and found it to be a pleasant reprieve from the heat of the day.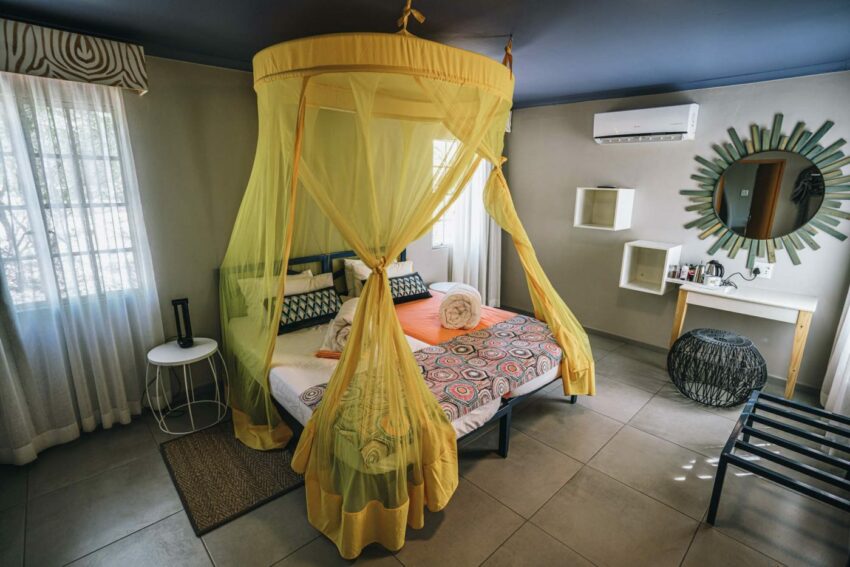 Budget travelers will be happy to discover that camping is also possible with the Camping2Go tents. They are well equipped with =four single beds, an en-suite bathroom, a fully equipped kitchenette, and they are located deeper into the bush to promise an ultimate camping experience. Gondwana Collection Namibia is deeply committed to offer sustainable accommodation for all guests.
Read more about Namibian sustainability and the activities offered by Etosha Safari Camp here.
About the writers: Oksana and Max are a nomadic couple on a mission to promote sustainable travel practices. They travel in search of eco-conscious adventures, cultural experiences, and ways to make a positive impact on the destinations and communities they visit. They have multiple fascinating blog posts on Drink Tea Travel.