Namibia seldomly experiences spring, the locals normally state that Namibia only has two climates – extreme summers, where a 40 °C is normal, as well as these dry autumns, with no sign of winter nor spring. But if one thinks about it, Namibia experiences a burst of colour and new life during the months of September through to November. Flowers bloom, new sprouts form, and once hibernating animals awaken to a new and bright Namibian landscape. Here is everything you need to know about a Namibian Spring.
September is truly the best time to be in Namibia and experience all it has to offer from the far north to the south. The warmer temperatures and sunny afternoons make the perfect setting for outdoor activities.
Blossoming trees and terrain becoming more colourful each passing day create their own tourist attraction, making for spectacular photos and backdrops. Throughout Namibia, the scenery fills with vivid yellow blossoms of the Camel Thorn tree and the furry white blossoms of the Swarthaak bush. The bold red Flamboyants decorate northern towns like Tsumeb and the bright yellow blossoms of the Nebrownii (Slapdoring) embellish Etosha while also serving as a scrumptious treat for giraffes.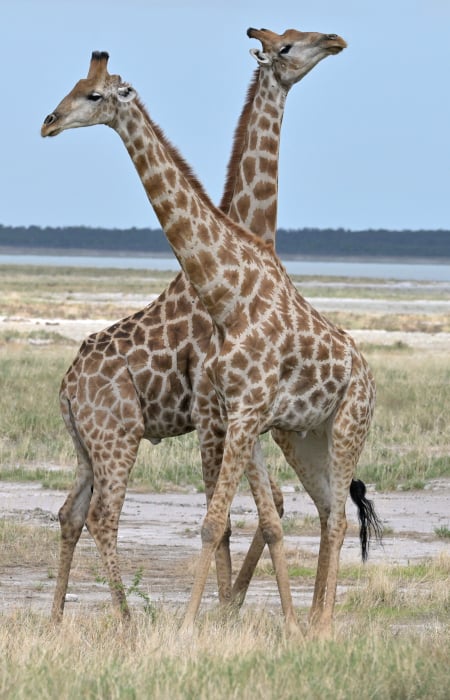 Many bird species, such as the Damara Tern, return after their northern migration to start breeding in November. Therefore, large flocks of birds can be seen with the naked eye, and bird viewing excursions are still very popular.
While staying at the Namushasha River Lodge or camp in the surrounding region, one can see large colonies of the southern carmine bee-eaters nesting on the riverbanks and even the African skimmers who start mating and nesting in that region.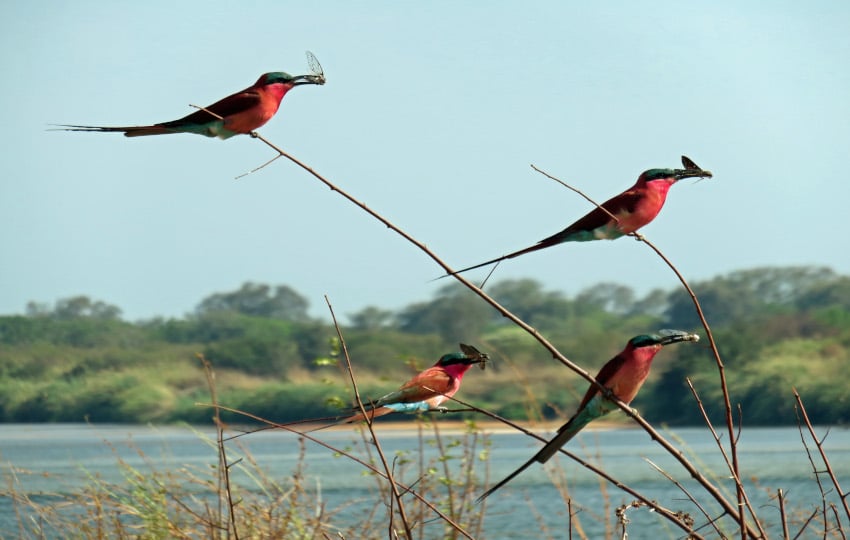 The dune lark that is famously endemic to Namibia can be seen all year round near the Elim Dune in Sossusvlei close to the Desert Grace Lodge.
September and the start of spring slowly transform the Namibian landscape from a dry tawny terrain to a range of vibrant green and yellow grass plains decorated with juniper-coloured trees. The magnificent change in the scenery only adds to the large attraction that Namibia and its wildlife has to offer.
(Michelangelo Magazine, September 2022 Article)