The true story of a young woman from Münster in Germany, who follows her heart and moves to Namibia, was shown on German television channel ZDF on Pentecost Monday. The film 'Emigrating to paradise: a new love', follows her everyday life in Windhoek, a safari through Namibia, her wedding in Swakopmund and it also features Namib Desert Lodge: the love-struck couple has a champagne sundowner on top of a Namib dune and drink a toast to their future.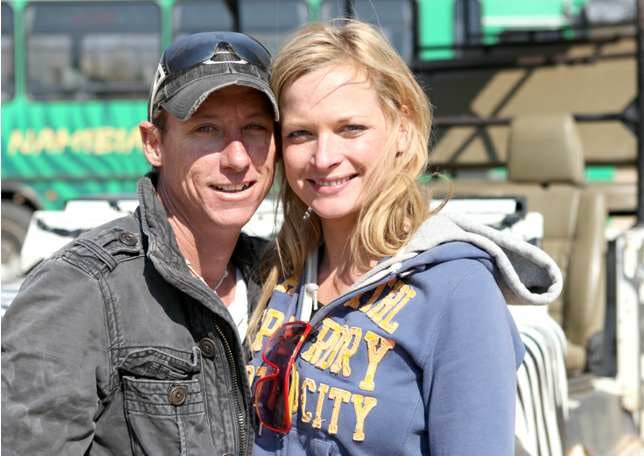 In the media release issued by the production company, MiraMedia, the couple's story is outlined like this: "In a discotheque in Paderborn 28-year-old Lisa Wülfing meets Jochen Henke (37) from Namibia who is in Germany to visit relatives. It is just a little flirt, nothing more. Jochen returns to Namibia, they lose track of each other. But then they meet again – on Facebook. In the virtual realms of the internet they fall in love. Lisa visits Jochen in his home-country. Infatuation turns into love. Lisa decides to move to Namibia. She quits her job, leaves friends and family behind and sets off to marry her sweetheart. However, the great surge of love soon starts to abate somewhat as everyday realities in the African country start to catch up with Lisa and Jochen. Will love conquer all or will Lisa return to Germany?"
The 45-minute programme 'Auswandern ins Paradies: Eine neue Liebe' (Emigrating to paradise: a new love) is aired by German television channel ZDF on Monday, 28 May, at 13h40. Apart from Lisa and Jochen in Namibia it also features a couple in Bolivia. Viewers are welcome to address their comments to zuschauerredaktion@zdf.de.