How would you feel if I were to tell you there is a place where material wealth, French perfume and a fancy job title don't exist? Be prepared to stride into a universe beyond your wildest travel dreams. Where stars are wealth and the air a fragrance beyond any human concoction.
The Kalahari Desert, an enchanting destination stretches across three southern African countries, My magic dust lies buried in the Namibian Kalahari. You get so close to the heartbeat of nature that you can lose yourself in a blink of an eye. At the same time you'll touch your inner worth.
Here's a seamless theme of rawness and perfection painted on a canvas of untouched earth. Enriching colors ranging from a shady peach, exploding into tangerine decorate the dunes. Take off your shoes and let the softness of the dawn or twilight sand with its caring touch, caress the soles of your feet. Free yourself and allow the wind to stroke its fingers through your hair. Admire the love song it sings to the Acacia tree. Allow the sun to kiss your skin with glowing lips.
It is dreamlike to think that ancient man and animal have made this their place without an email address. From the jackal to the witty meerkat, lion, oryx and warthog, birds and reptiles; all of them call this paradise their home. The wise San people have inhabited this kingdom for more than 20 000 years. How do you survive in a landscape of sand, sparse water and day temperatures reaching unbearable heights? They don't need electricity or a tap; they build their homes with branches and their thatched roofs from long grass. They dig out water from underneath the soil and store it in ostrich eggs like white moons. They know what it is to be alive and know nothing about stress. They know how to camouflage and yet know nothing about wearing masks. Here you can spend your time without regret.
When the day ends, you only have one task. Get comfortable in the arms of nature, and sit back watching the sun set, waving goodbye until its return in a few hours.
As night falls, and the moon greets you with that saffron charm, lie back under a blanket of stars beyond stars. Let their charisma stroke your soul. Hum to the sound of silence with the cricket keeping beat. The howling jackal delivers his best performance yet, announcing that the day has departed.
The sad part is that maybe one day; our children will call this a fairy tale. If we don't stand up and take action, this will be no more than a story, tucked away, to be opened only on special occasions. The fields of glass bottles lying around will cut our feet.The dust we create will make the stars invisible. The San will have to learn how to send an email. All we will have are our worn out memories.
To make your own memories in the Kalahari, visit the Gondwana Collection Kalahari Anib Lodge or Kalahari Farmhouse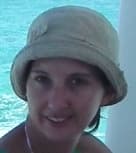 Jessica Thomas is a local freelance writer. She is an eccentric young lady who has a love affair with writing. Get on board her journey of discovery.