Planning a trip to Namibia and you're not a 100% sure of what you need? Say no more! We have got your back, we can call it the hitchhiker's guide to Namibia, but without the hitchhiking. Let's begin by saying that you can't go wrong planning a trip to Namibia, it is safe, politically stable and has a fantastic road network to get you from point A to point B.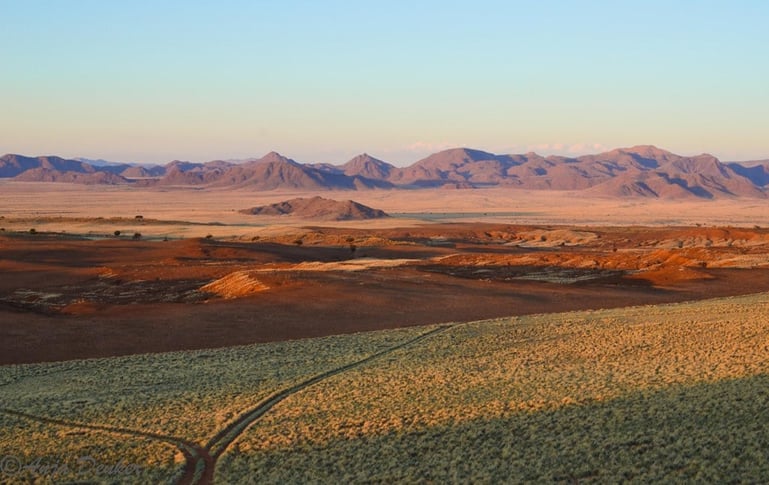 To get started, you obviously need a valid passport, just as you would when travelling to any country. What you don't necessarily need is a Visa.You can travel in the country for up to 90 days without a Visa, however if you're planning on staying longer you can get one in Windhoek. Most countries' citizens do not need a visa, however a small unfortunate bunch do, you can check out which countries these are here. Then go ahead and plan your trip!
Fundamental to any trip is arranging accommodation, you could risk traveling and only worrying about it once you arrive…but we would not suggest the anxiety that would come with it. No, no, it's much safer to book ahead of time and know you have a place to settle every night. If you're travelling with a tour, this has probably been arranged for you but if not there is a variety of accommodation to choose from. A good example of great hospitality is the Gondwana Collection, that offers fourteen lodges and a hotel to choose from, and you will not be disappointed with any of your choices. The lodges are also located close to major sights and things to see in the country, ideally accommodating if you ask me. And you can book online!
If you have decided to drive to the gem of Africa, fret not about routes and directions as the roads leading into the country are pretty much dead straight and there are border posts all over the place. If our reassurances are not enough, you can see a list of all the border posts and where they are located here. Next order of business, flights.Flights to foreign places are rarely short, and flights to Namibia are no different as the flight from Frankfurt to Windhoek usually lasts ten hours.International flights generally land at the Hosea Kutako International Airport, but if you're flying in from Johannesburg, South Africa you could also land at the Walvis Bay Airport, which will get you straight to the coast with access to Swakopmund and the Skeleton Coast.
Once you've arrived – especially if you are travelling on your own– you will need transportation. Namibia has a lot of land to cover and you do not want to be stuck in one place and miss out because you did not arrange transport.Hiring a car can be simple and painless and done from the comfort of your own home. If you're looking to hire luxurious travel-transport, look no further than Africa-on-wheels. If you want to get something a little more practical, Savanna-car-hire will work for you.
Important! Namibia is a beautiful country but is generally arid, this means extra hot in summer and super cold in winter. In summer temperatures can easily reach 40° C and higher, and in winter they can plummet to 0°C just as quickly. It is really important to pack strategically, as a timid 6°C in Namibia can feel a lot colder than it would in Europe or elsewhere. Even in summer, once the sun sets you may need something to keep you snug as a bug if you're planning on spending the evenings outdoors. And never venture into the desert without a jacket. You may have experienced colder weather with regards to degrees, but Namibian cold has a way of sneaking up on you.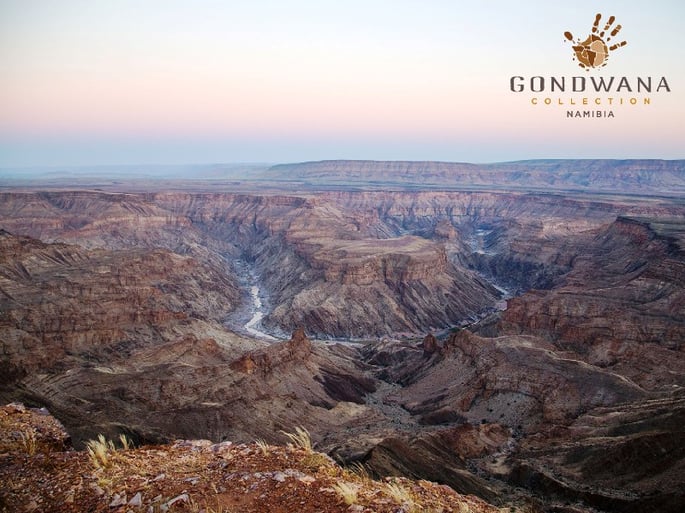 Money problems…well it doesn't need to be a problem. If you're traveling from or via South Africa, Namibia accepts South African Rands, the same cannot be said of South Africa so please keep that in mind. Furthermore Visa and Mastercard are generally accepted throughout the country but the machines are not always accessible, so we would advise carrying cash. Keep in mind that credit cards are not accepted at service stations, remember to carry cash on you for this purpose as well.
Now that the travel arrangements have been made, go and get a bottle of sunscreen!The African sun is no joke and you do not want to be a victim of sunburn. It may also be a good idea to get a pair of sunglasses and a hat, to keep the sunny glare from your eyes, these make spotting wild animals a whole lot easier.
Something that will never be left unused and is a good thing to keep handy too, is a pair of comfortable walking shoes.It does not need to be an expensive pair of hiking boots that weigh about half a ton each, although if you're planning on hiking a lot, please do invest in a pair of hiking boots and make sure they have been broken in well before you leave for your trip. However, for the glampers a good sturdy pair of trainers – or even tennis shoes – is all you need. Rationally speaking, you will be walking at least a few kilometres during your stay, and you will need comfortable shoes. And remember a camera! You don't want to miss out on any of the fantastic photo-opp's that will be coming your way. Namibia also offers cell phone coverage, all you need to do is buy a sim card at any local service station and you can share your Namibian experience online!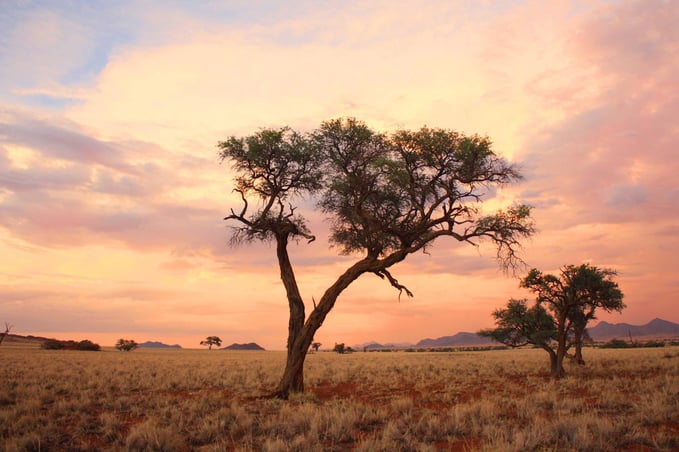 And then, once you've arrived sit back and remember these words: Have fun! Enjoy every single second of the experience, the people, the sights, sounds and smells. Because nothing on earth is quite like Namibia.
There are other travel tips that are worth considering, and of course it would be a good idea to know who to call, in what kind of crisis…we made you a list!
Have you been to Namibia? We invite you to share your experience with us in the comment-section below.
Author – Jescey Visagie is a proud Namibian and is passionate about writing and language. Tag along for the ride as she tries to uncover new insights into Namibia and explores what the country has to offer.