We'd spent a morning in Etosha National Park, listening to the low rumblings of elephants, the frenzied i-hah, i-hah of zebras and the loud tink, tink, tink of blacksmith lapwings. Now we were listening to the tinkling of ice in our gin and tonics and watching from the sunset deck at Etosha Safari Lodge as the sky caught fire.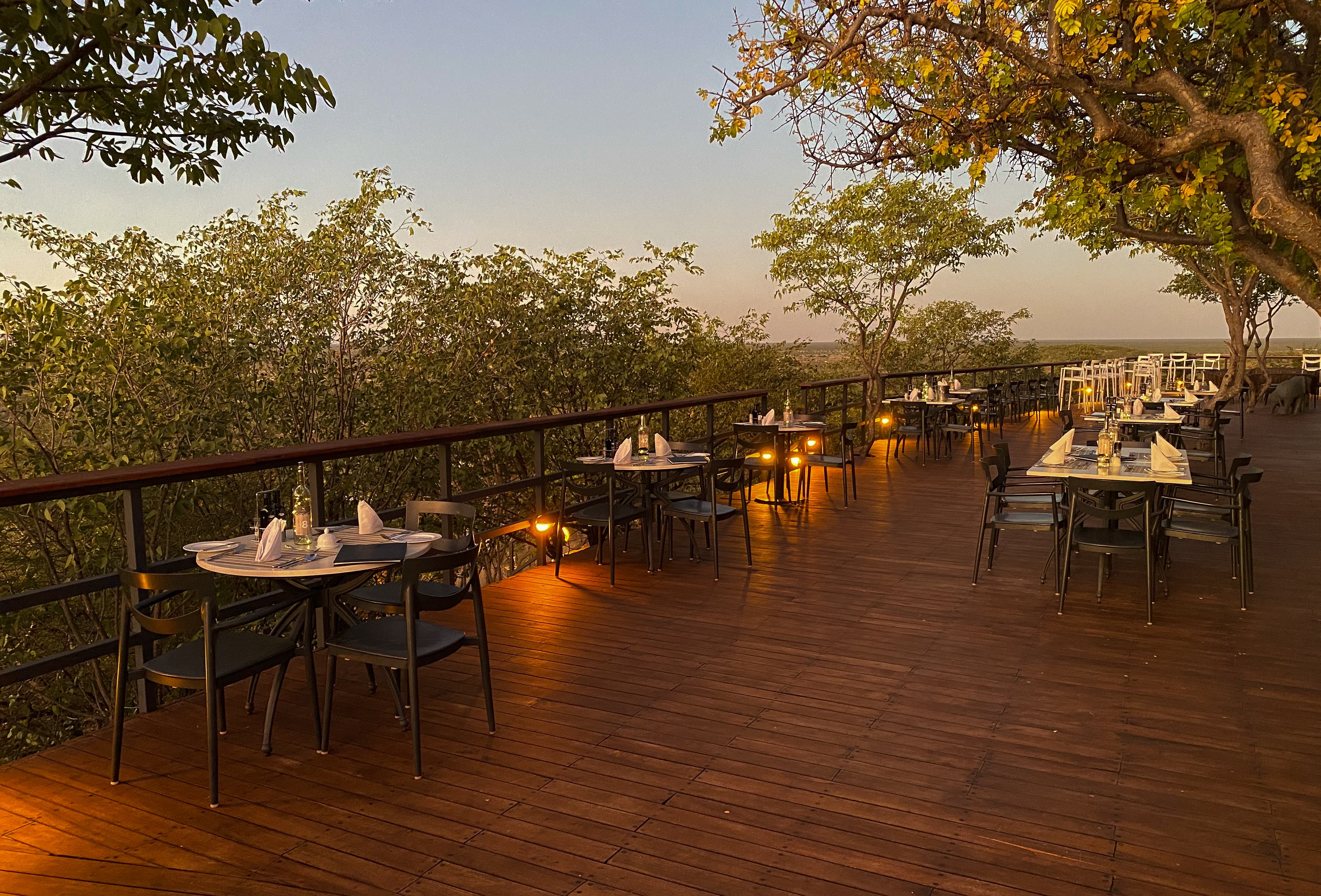 Photo Credits: Keith Reid
Find the lodge just 10km south of Andersson Gate, which makes for easy access to Etosha National Park. Stay here and make daily forays into the park, or treat yourself to a few nights before or after your stay inside the park.
Etosha Safari Lodge is a sister to Etosha Safari Camp, only a hop, skip and jump away. But it couldn't be more different. Gone is the funky township vibe, replaced here with classic safari elegance.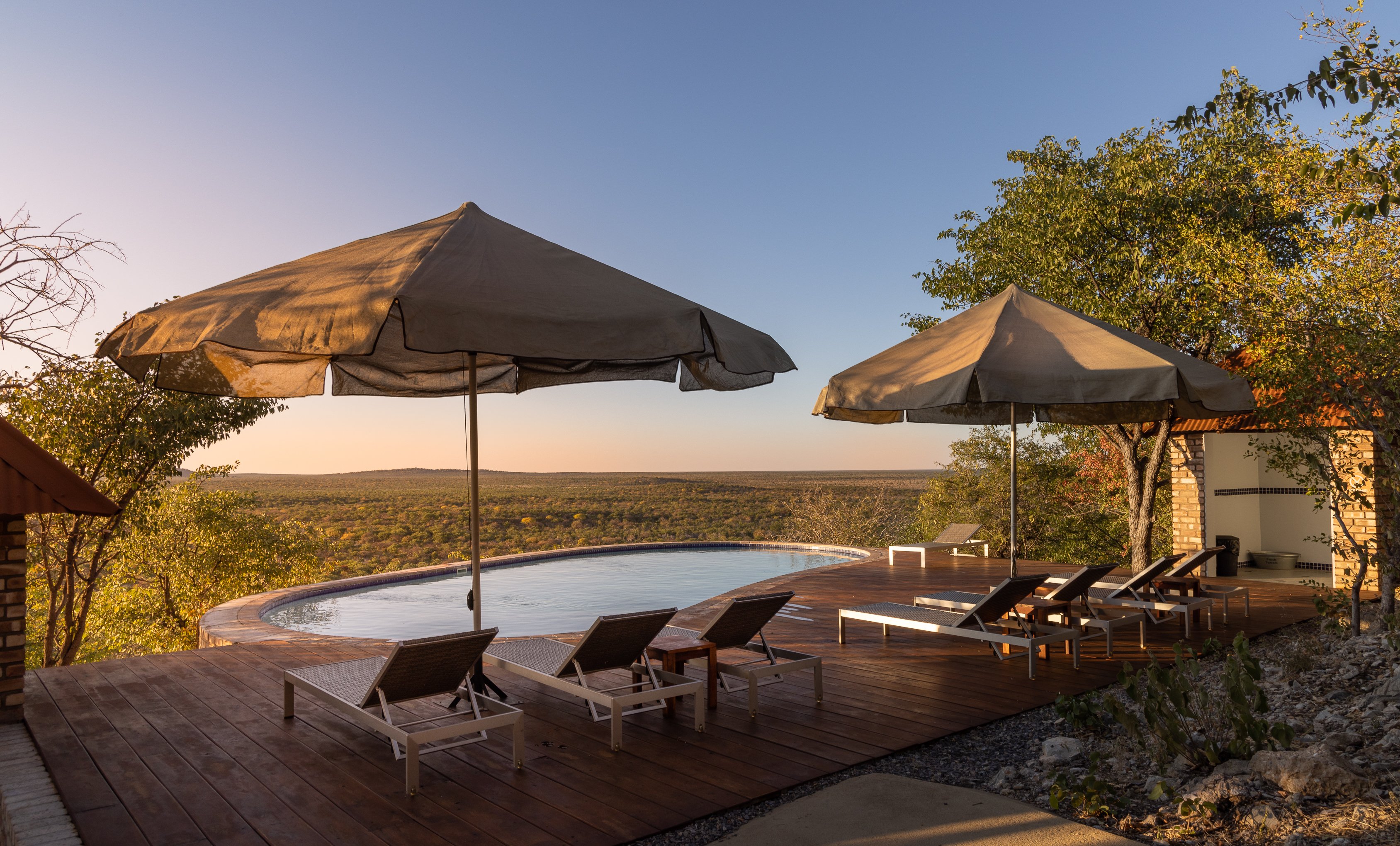 Photo Credits: Keith Reid
Separate chalets are laid out in clusters below the hill, along winding roads and paths. Inside you'll find dark wood and crisp white linen, midnight blue throws, a small writing desk, a tea station that includes the luxury of a coffee press, and a leather armchair. Beaten metal lamps in the shape of elephant heads add a safari touch, with blue-and-yellow tiles and a huge shower in the bathroom.
The Big Kahuna around here, of course, is Etosha National Park – and the Andersson entrance gate is only about 10km away. Go on a half-day guided game drive into Etosha, either early in the morning or in the afternoon. Your fee includes refreshments and entry into the park.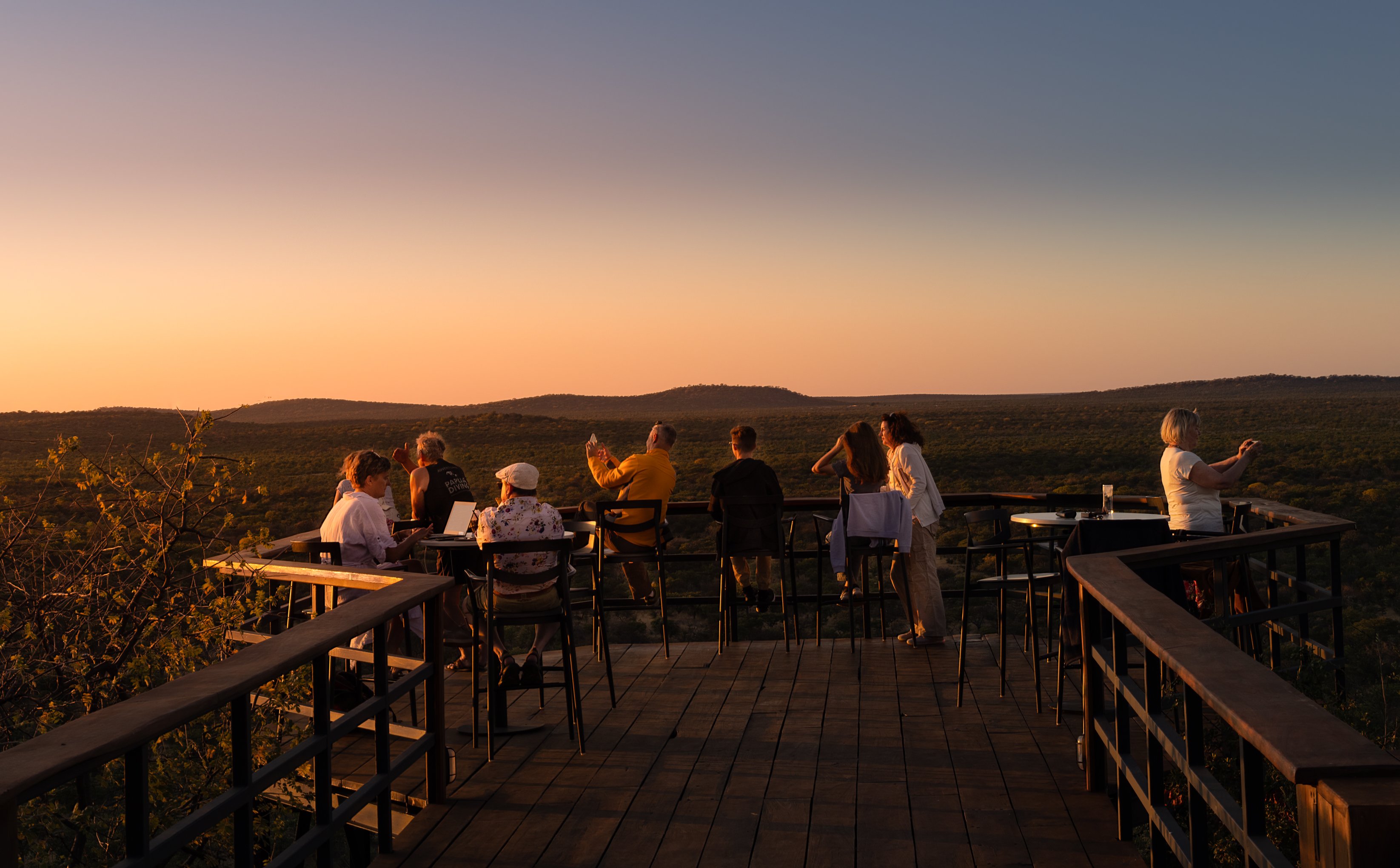 Photo Credits: Keith Reid
To find out more about what to do here, read Roxanne Reid's entire "Etosha Safari Lodge: classic safari style near Andersson Gate" blog at the link below.
https://www.roxannereid.co.za/blog/etosha-safari-lodge-classic-safari-style
Author: Roxanne Reid - Writer, editor, proofreader and African travel blogger
I am a freelance writer, photojournalist, blogger, editor and proofreader. As a travel writer, I have walked through the Kalahari with a San tracker, camped under the stars in the bare stillness of the Richtersveld, and driven along the Roof of Africa in the high mountains of Lesotho. I have breakfasted in the Okavango Delta with a herd of elephants, walked among the wild horses of the Namib Desert and felt the spray of the Victoria Falls on my face.