Hello readers, our trip to Namibia ended with a visit to Etosha National Park, a national park that offers great, indeed great emotions to anyone who visits it.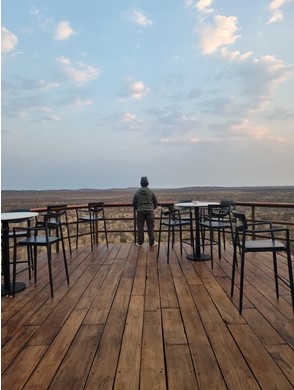 As you well know, when there are safaris and early wake up calls, the location of the accommodation is very important. Imagine you want to hide inside the park at dawn and have to leave your hotel an hour or two earlier to arrive on time. It would be really inconvenient, not considering the fact that driving in Namibia is not always easy. Based on these reflections, we recommend the Etosha Safari Lodge. This beautiful property is a 7-minute drive from the park, which means you can safely leave the lodge and arrive on time for all the activities you intend to do within the Etosha National Park.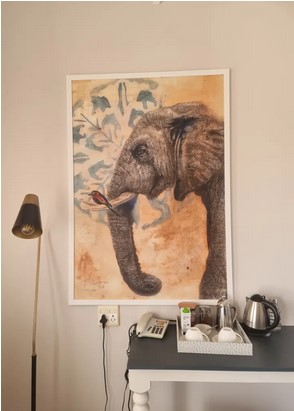 We can assure you that living the safari experience is wonderful, but also very tiring; this is where the Etosha Safari Lodge comes into play. The structure, in addition to being very convenient in terms of location, is wonderful. The rooms are very spacious, comfortable and really well furnished super comfortable bathroom and shower, private balcony where you can admire the stars or the sunrise in the four-poster bed.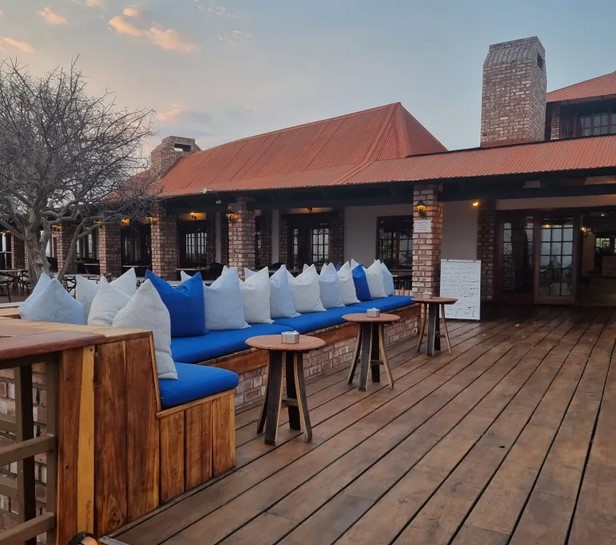 Have you ever stayed at Etosha Safari Lodge? And what animals have you seen in the Etosha National Park? Read more about Gondwana Collection Namibia's Lodge here. (https://terracqueo.com/category/namibia/)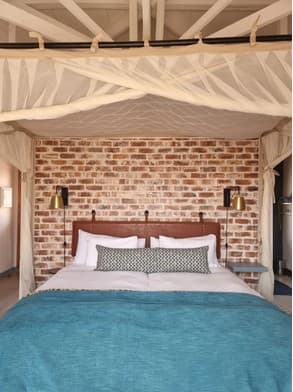 Daniela and Mattia are from Milan, and combined their passions for travelling with writing to start a blog. This is also what binds them, the teamwork that comes with travelling and experiencing new places. Get to know them in their Blog called Earthy, Travel Blog on the Road. (https://terracqueo.com/category/ci-presentiamo/)