It's no secret that when faced with donation requests, many of us harbour a sense of skepticism. We wonder if our contributions will truly reach those in need, if the organisations are reliable, and if our donations will genuinely make a difference. These concerns often lead us to ignore donation opportunities or be cautious due to the fear of falling victim to scams. The abundance of people and organisations seeking donations in Namibia only adds to the difficulty of distinguishing what is authentic and what isn't.
Over the past few months, I've had the privilege of being part of the Gondwana Care Trust's MealForTwo Project, which aims to support selected beneficiaries across Namibia by providing meals. During this time, I've had the opportunity to meet various organisations that are making a significant impact in their communities.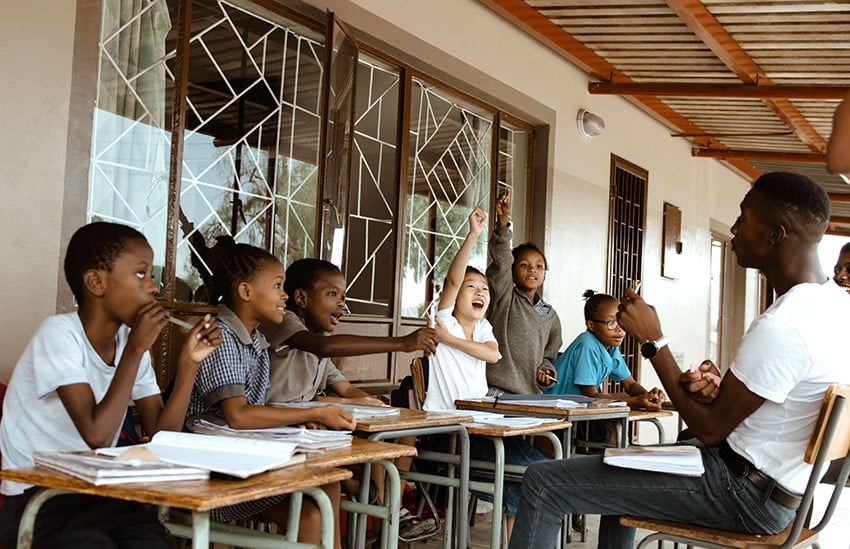 Bridge of Hope: Nurturing the Future
One such beneficiary of the MealForTwo Project is Bridge of Hope, a remarkable initiative managed by Mrs. Eugenia. This project focuses on providing daily warm meals to 120 children (grades 1 - 7) after school. Mrs. Eugenia, once a teacher herself, was deeply moved by the sight of famished children in her school. This powerful motivation inspired her to seek support from the Gondwana Care Trust to ensure that these children receive the nourishment they need.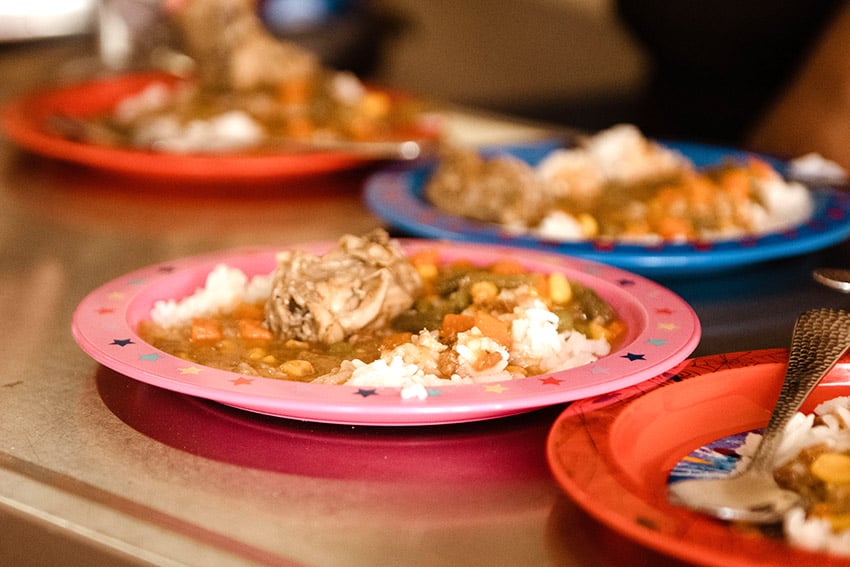 During my visit to Bridge of Hope, I had the chance to witness the love and dedication poured into this initiative. Mrs. Eugenia's home entrance has been transformed into a cafeteria, where she warmly welcomes and feeds the children. Her passion for the cause is evident in every smile and interaction. Bridge of Hope is a shining example of the positive change that can occur when individuals selflessly devote themselves to helping others.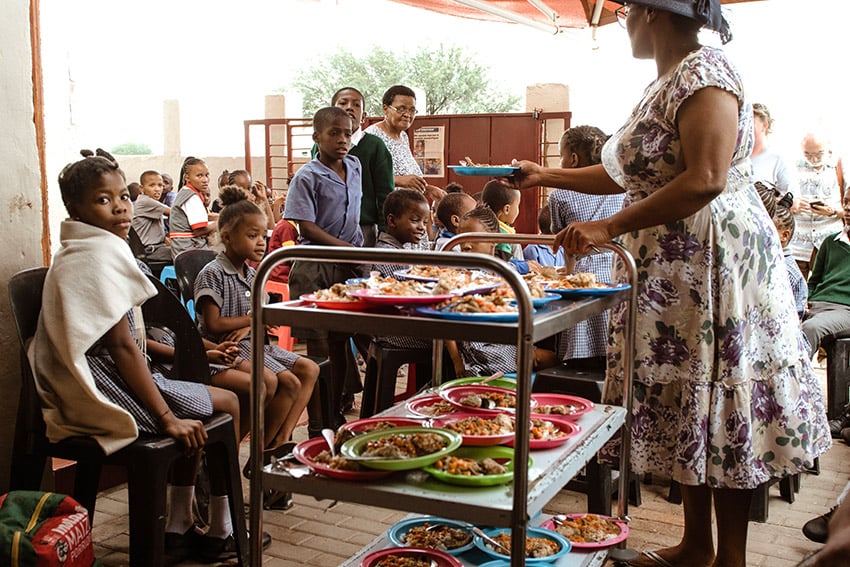 Etuhole Primary School: Empowering Young Minds
Recently, the MealForTwo Project also extended its support to Etuhole Primary School. In addition, a generous donation of furniture has made a significant impact. The school is managed by the dynamic Mrs. Eunice, whose enthusiasm for her students and the school is truly inspiring.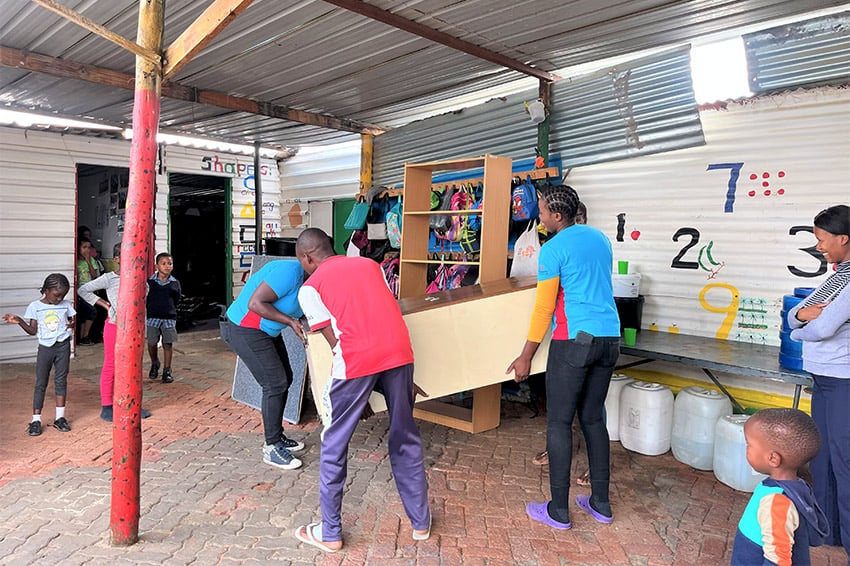 Having the opportunity to visit Etuhole Primary School and witness firsthand the positive effects of the donations was a heartwarming experience. Mrs. Eunice's dedication and passion for education are contagious, and it's evident that the children are benefiting greatly from the support provided.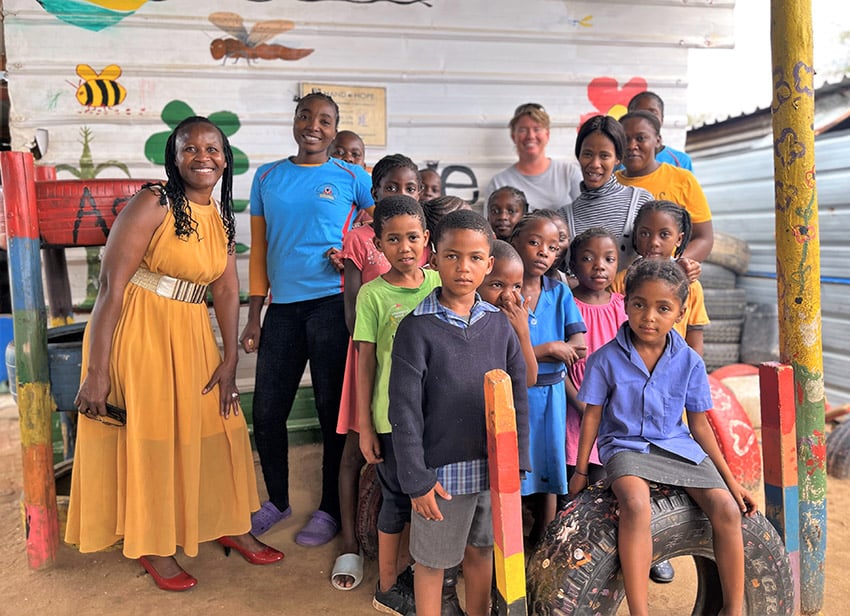 Beyond Meals: Creating Opportunities
The MealForTwo Project goes beyond providing meals; it also supports projects that offer learning opportunities and after-school activities like archery and cycling, to mention a few. These initiatives not only nourish the children's bodies but also foster personal growth and skill development.
I'd like to take this moment to applaud all the organisations involved in these incredible projects. Their unwavering commitment to making a difference in the lives of others is truly commendable.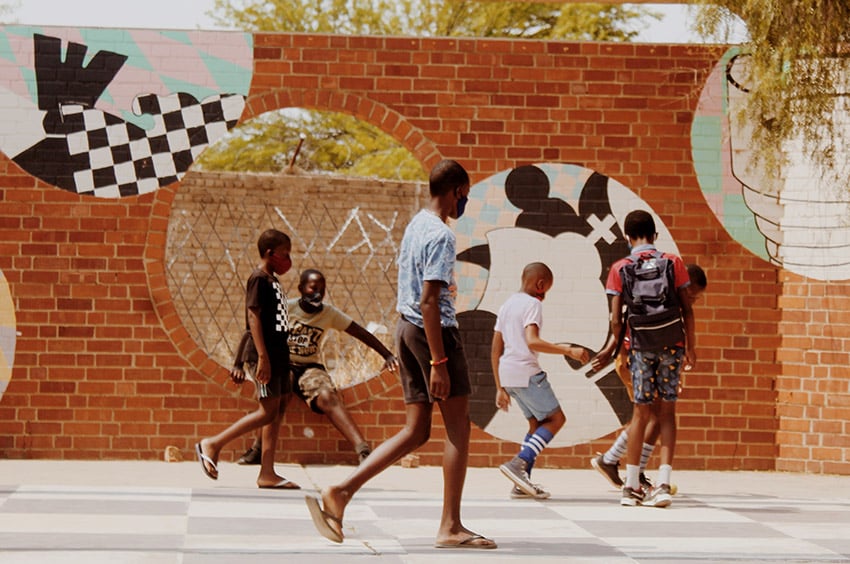 Becoming an Advocate
My involvement in the MealForTwo Project and meeting the inspiring organisations that benefit from the Gondwana Care Trust has transformed me into an enthusiastic advocate for their causes. Witnessing the impact of these initiatives firsthand has reaffirmed my belief in the power of community and the positive change we can bring about together.
It's natural to approach donation requests with skepticism, but initiatives like the MealForTwo Project demonstrate that there are genuinely remarkable organisations out there making a tangible difference in their communities. Through Bridge of Hope and Etuhole Primary School, we've seen how the dedication and passion of individuals can nurture and empower the next generation.
Author: Steph De Lange
Photos: Marlene Orffer and Ndinelao Shikemeni