Namibia is named after the world's oldest desert, and is also home to the world's largest population of free-roaming cheetahs, about 3000 in total. Moreover, Namibia is the second least densely populated country in the world. The fascinating Southern African country is well-known for its natural activities, including camping. If you want to experience a sustainable camping trip, here's what you should know.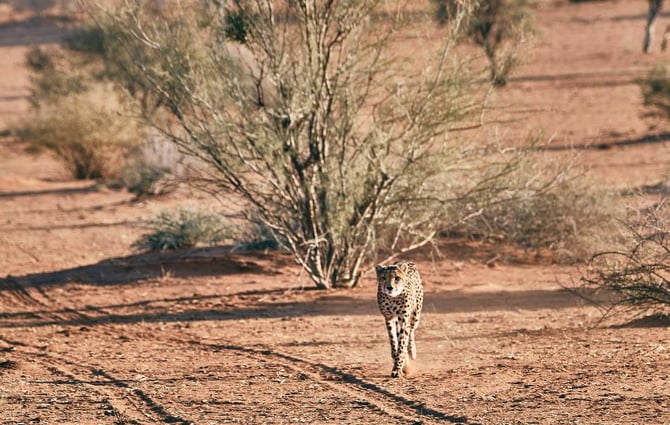 Sustainable camping in Namibia
More than 40 percent of Namibia's landmass is under some form of protection. Wild animals roam freely and locals built the campsites strategically to not bother the animals.
The country is the first African nation to establish community-based conservancies creating the Namibian Community-Based Tourism Association (NACOBTA) in the 1990s. Eco-friendly tourists have welcomed the offer of camping in conservancies, thus supporting further development.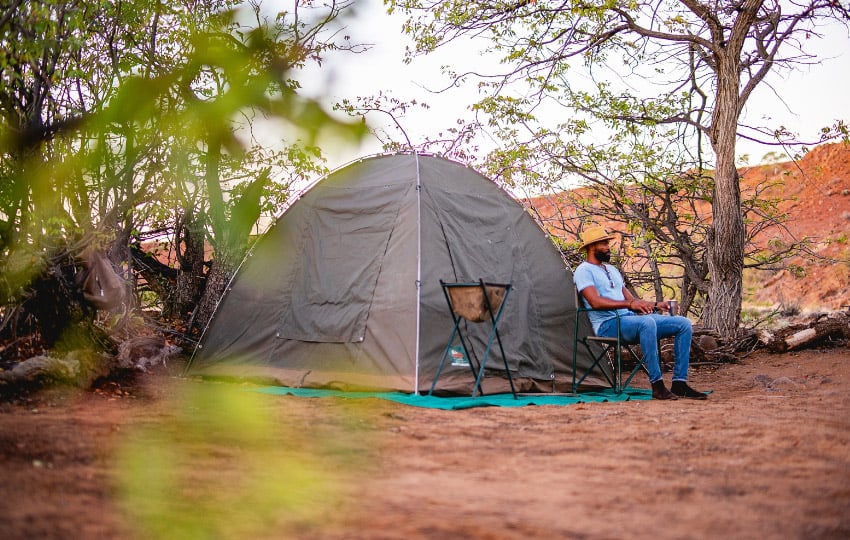 What you need to know
There is a lot to know about different types of camping. Namibia has some of the most amazing camping sites to choose from. Nevertheless, you will experience life in Namibia as it is.
There are a few things to keep in mind when you decide to camp here. Temperatures can be around 40 degrees Celsius during the day, but at night, they can drop to 0 or below, especially in the Namibian winter months from June to August. You need light and warm clothes as well!
Wild camping is legal in the country as long as you have the permission of the landowner. If you want to camp in national parks, you need a permit and have to set up your tent in designated camping spots. Sticking to existing campsites is recommended especially because there are plenty of ideal locations.
Environmentally-friendly accommodation options in Namibia
Gondwana Collection Namibia provides well-maintained campsites and other accommodation options throughout the country. Sustainability is a top priority here and the hospitality business promotes nature conservation and social commitment to Namibia. Moreover, Gondwana has converted several farms into nature reserves in the vicinity of natural tourist attractions.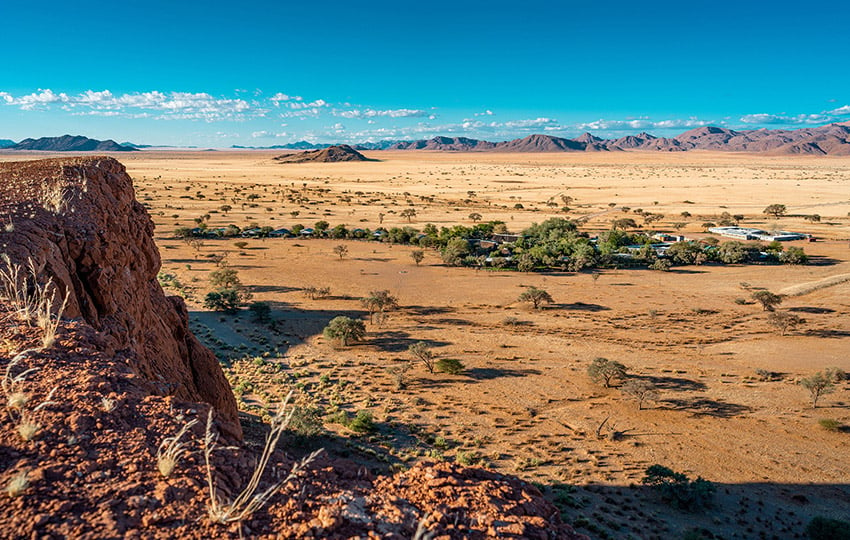 Eco-tourism, solar panels, and the sparing use of water at lodges equipped with wastewater recycling plants are a few of the many ways to protect the environment. Care for the people of Namibia and the animals' natural habitats is a must for this tourism company.
Gondwana Collection offers more than 40 different properties ranging from luxurious ones for two to rustic camping or comfortable lodges. All accommodations are built sustainably near the most wonderful natural wonders. You can check the Gondwana webstore to find the most beautiful and diverse accommodations.
Gondwana Collection's camping options
There are two types of campsites: an impromptu area, as one might decide to stop while backpacking or hiking, or simply adjacent to a road through the wilderness; or a designated area with various facilities such as ablution blocks and grass pitches, as offered by Gondwana Collection Namibia. Here, campers are also invited to use the amenities of the nearby lodge, such as the swimming pool and restaurant, and can book activities.
A lodge has concrete structures and walls made of stone or wood and is more of a luxurious accommodation but still embedded in nature to ensure an enjoyable Safari experience. The building style features natural materials and coloring such as wood, stone, and thatch.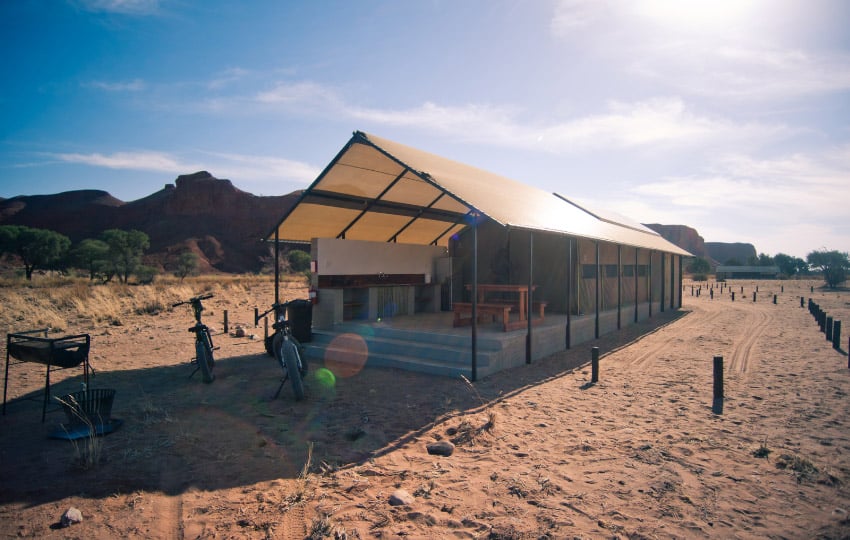 Gondwana Collection introduced a new camping option to their Adventure Collection a few years ago for all those who want to be close to nature but don't want to buy or pack camping equipment.
The Camping2Go self-catering tents can be found in different locations all over Namibia, e.g. at Etosha, the Kalahari and the Namib deserts, in Palmwag and in the Zambezi Region. The permanent tents are situated close to a lodge and are fully equipped with beds, an en-suite bathroom with a shower, a kitchenette on a spacious veranda and an outside barbecue.
Safe and informed travelling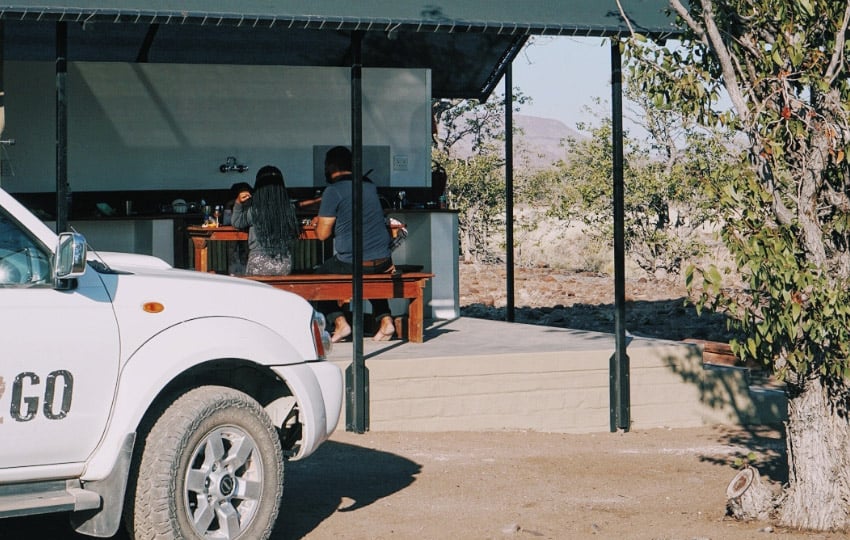 Gondwana's accommodation options will not let you down! No matter whether you book camping, Camping2Go or a lodge room you will always experience hearty hospitality in a well-kept environment. The lodges provide a restaurant, Wifi, swimming pool, viewing deck, and plenty of activities such as nature drives, e-biking, and much more.
Moreover, Gondwana Collection offers Namibia2Go, car rental. They pick you up from the airport and equip you with a car and information that suits your needs. Distances in Namibia are huge so having a car is a good idea if you want to visit other places around your camping site. This is the full package for your best comfort and an experience to remember!
Guest article from Norway
Photos: Gondwana Collection