Desert Whisper in the Namib Desert of Namibia is an exclusive retreat.
This extraordinary design lodge is a private, couple guests-only retreat nestled among a rock formation in the middle of a desert valley, part of the Gondwana Collection.
Photo: Giulio Aprin

Inspired by nature and natural shapes, material and colours, this contemporary desert home is one that you may never want to leave.
The lodge is located in the Namib Desert, which has endured arid or semi-arid conditions for roughly 55–80 million years, placing it as the oldest desert in the world and containing some of the world's driest regions.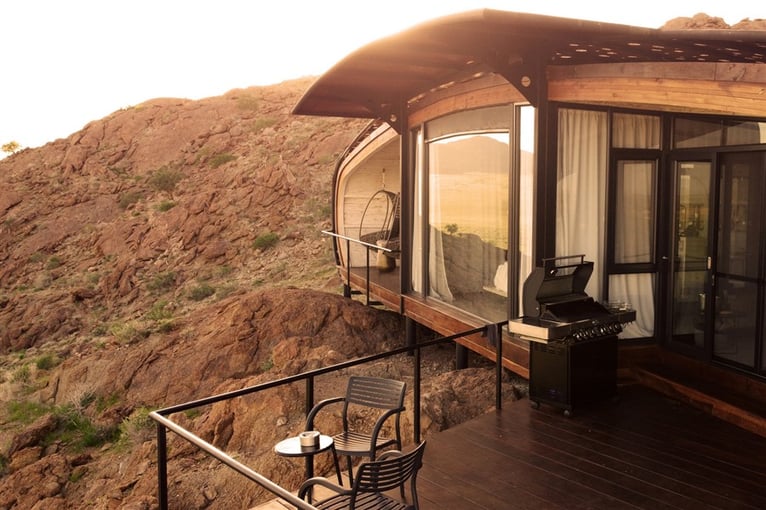 Photo: Giulio Aprin
Desert Whisper is positioned close to the known Sossusvlei, Namibia's most spectacular landmarks with its red dunes, white salt pan and Deadvlei.
The area offers different activities, from hot air ballooning to helicopter tours, but also hiking, e-biking and more.
Arrived at Namib Desert Lodge you will receive your own personal reception, dedicated host and scenic drive ensure exclusivity.
Spaces
Desert whisper has everything you need in a complete open space only divided in two parts by a full glass door.
Photo: Giulio Aprin
The lodge includes a king size bed with a 180° window view in front, a 360° glass shower and bathroom with separate toilet. A very large open-plan lounge and dining area with its well-stocked bar and fully-equipped kitchen.
Meals are pre-arranged to suit your dietary preferences.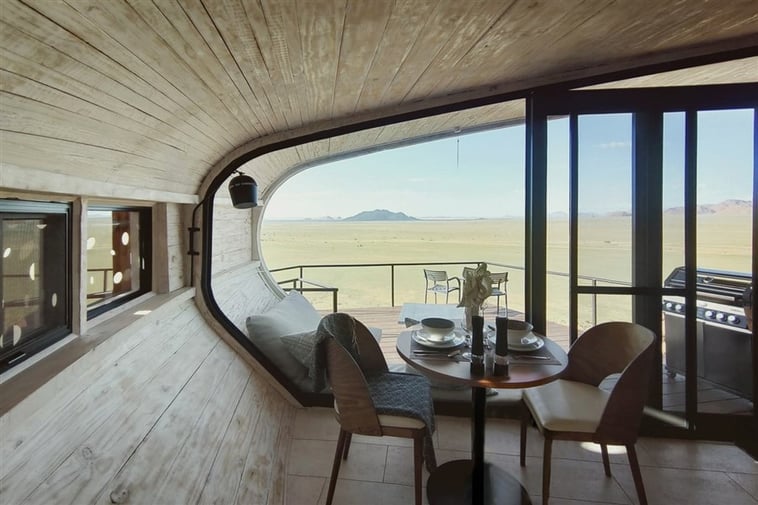 Photo: Giulio Aprin
All the spaces are equipped with air conditioning to cool you down from the desert heat.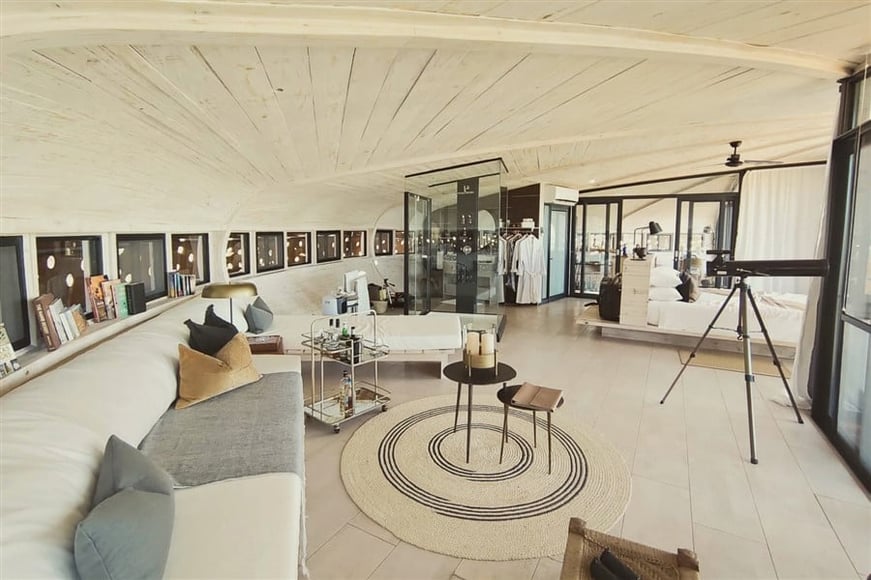 Photo: Giulio Aprin
The attention to detail is impeccable. You will find everything you need to fully enjoy your stay. From the high definition binoculars to the telescope to admire the starry sky, board games, photo books and much more.
Read the full blog by Giulio Aprin here