During the months of November to April, Namibia is known to experience the annual rain fall, which is the so called rain season or better known as wet season.
There are many debates on whether it is better to travel in Namibia during the wet season or the dry season, and luckily Namibia is a country that holds many spectacular destinations, that can be visited during any time of the year. As we are currently celebrating above average rainfalls in most parts of the country, I have listed a few very good reasons below, on why you should visit Namibia right now.
Lush green nature
Although Namibia is known to be very rich in plants and trees, the nature changes drastically, once the rain starts. Grasslands turn green within weeks, grasses and bushes bloom, and trees turn into full patches of different shades of green. It is a wonderland just waiting to be experienced, and provides phenomena, like the Omajova mushroom that only grows after good rainfall and is sought after by many, thus also very rare and expensive. Now is the ideal time to drive to your desired destination, as the roads will be dust free, gifting you crystal clear views of the spectacular ever changing landscapes. One of our greenest lodges, Damara Mopane Lodge, is blooming with delight as all the cottage gardens have received nutritious rainwater. It is worth a visit, you feel like resting in Eden.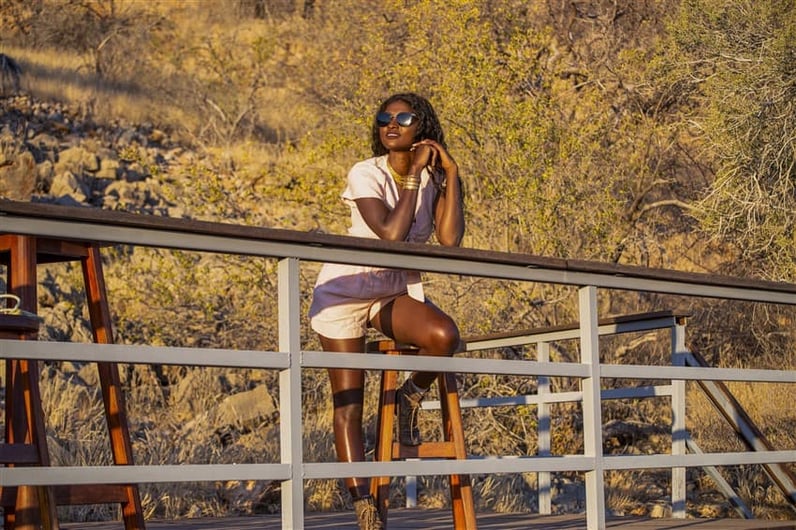 Wildlife in abundance
Animal babies of all kinds, migrating bird species in all varieties and colours, and wandering antelopes looking for the juiciest grass to indulge in. Once wet season arrives, the animals in Etosha National Park do not have to walk far to find precious waterholes in the glimmering summer heat. Water puddles are everywhere and the mighty salt pan is filled with water, allowing animals to scatter around freely. This gives game viewers the once-off opportunity to photograph and watch animals in their natural habitat, happy as a springbok. It is birthing season and when you agree to take part in a half- or full day game drive with one of our knowledgeable guides at Etosha Safari Lodge, you will see warthogs, zebras, springbok, lions, and elephants in miniature version running around and playing in the fresh grass.
Better rates
As it is typical low season in the Namibian tourism, rates for accommodations tend to be more affordable, as less tourists will be visiting the country. This means, that if you plan to drive through the country now, you will be able to save on your holiday, by booking in advance and maybe getting discount on some great specials at lodges. You might also get better deals when hiring a car for self-drive adventures, which you should consider, as most roads in Namibia are gravel roads and the conditions can vary depending on the severity of the rainfall. Some roads will only be available to 4x4 drivers. While saving on accommodation and transport, you can spend more money on locally made souvenirs and gifts to take back home.
The weather is more bearable
Africa can be very hot, and this includes Namibia. Thankfully the rain showers can offer some refreshing breaks from the heat, offering the perfect time to travel long distances and to pay a visit to the Namib Desert and the oldest dunes in the world. Have a look here to see what the weather typically is like every month.
So, how do the locals react to the rain?
Good thing you asked, because Namibians turn into full celebratory mode when the first rain drops hit the dried out earth, and the special smell is in the air, nostalgically remembered by everyone. When rivers start to flow and rain gauges fill, neighbours can turn competitive (in a fun way) to brag about who got the most rain in one day. Families pack their cars for day trips out of Windhoek to view the water puddles next to the roads and the rivers running from one farm to the next. Videos of extreme road conditions and dam levels are being shared on social media, and a big relieve can be felt in all areas of Namibia.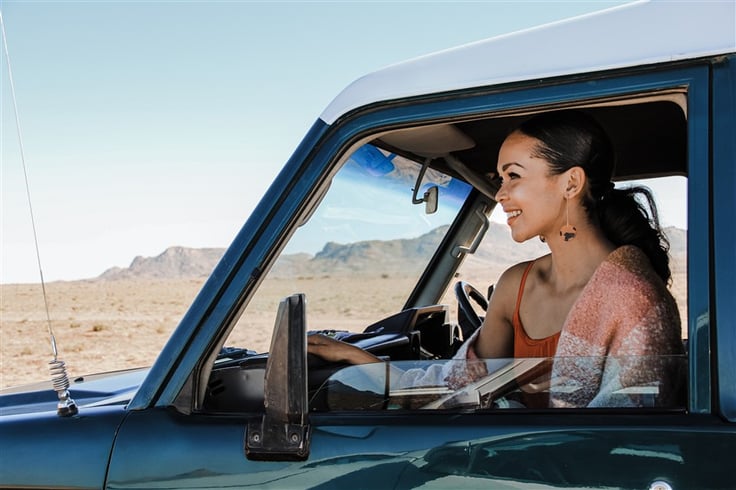 Wet season in Namibia is a special experience and I invite you to feel the happiness for yourself. Book a trip to view Sossusvlei filled with water, or to view the Sandhof lilies bloom for only three days every year. And then you share your images on social media and tag us with #wetseasonwithgondwana.
Let us know in the comments below which your favourite season to travel is, and whether you have made use of our specials during the rainfall period at our lodges. We are awaiting you!
Author – Hi! I am Elke, a born and raised German-Namibian. I love to travel around and explore different cultures and places, but my home country always magically draws me back home again. Oh, and if it involves food, count me in on the adventure.