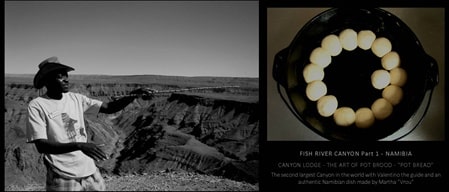 Balanced… The Fish River Canyon and the magnificent boulders surrounding Canyon Lodge exude a silent strength. We us humans can only hope that we shape our lives with the wisdom these ancient formations radiate. Stacked and balanced it takes years… here in Fish River Canyon it happened around a 120 million years ago when South America and Africa (then known as Gondwana) split apart. The split created the Fish River Canyon with the Orange River digging deeper into the earth and the subsequent erosion.
Awe inspiring… the Fish River Canyon is the second largest Canyon in the world winding for 160km and with a width of 27km we cannot capture it all from any of the observation posts. Instead we are drawn into its colored valleys and famed ravines. The Canyon is surrounded with a rich history of German, Nama and Herero occupation with the Nama and Bondelswart Nama as the predominant existing inhabitants.
Canyon Lodge offers us vantage points of this Natural Wonder. Situated near the Canyon and folded into the large stacked granite boulders guests enjoy the comfort and privacy of the well appointed thatched stone chalets, its renowned sunset pool, entertaining staff and delicious food.
The kitchen is a hive of activity where traditional hearty food with selected fusion dishes gets prepared. The sturdy hands of Martha "Vrou" kneads dough for the authentic Braai and Pot Broodjies "Barbercue and Pot Bread", big Simpson delicately folds melted chocolate for the Date and Rum tart with chocolate ganache. On barbecue days the outdoor fire sends smokey twirls through the large open air restaurant signaling hungry guests that special dinner treats are on its way and after an eventful hiking day and frequent dips in the pool it is more than appreciated. A fifteen minute sunset walk seals the days with Ali that welcomes questions and informs us of the plant and bird species, the existence of the boulders and superbly lays out a cocktail table in time for sunset with a golden glowing view stretching to Fish River Canyon.
A quiet time with the Canyon, black gleaming rocks, elusive Kudu bull faces and ancient quiver trees… the sun kissed the earth and made way for the full moon to illuminate all the natural beauty again. Future Canyon Lodge guests can enjoy the latter at the new sunset lookout point recently discovered by Charles and whilst still in preparation it is already nicknamed "Charles's Spot".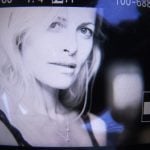 Tanja Meyer is a South African Travel and Food writer and photographer whose principal motive is to inspire all to travel, to embrace different parts of the world, diverse cultures and cuisine. Her book called "A Passion for Travel and Taste – The Swahili Coastline and Islands (Zanzibar, Pemba, Mafia, Lamu and Kiwayu)" are in final editing stages and quick to follow up she has now embarked on her second book, "A Passion for Travel and Taste – Namibia – The Brave Land."
Contact Details:
email: meyer.tanja@gmail.com