With the ever-growing concern on global warming and the effects our actions have on the environment, globe trotters have become hesitant to travel, especially inter-continental. Fortunately, more and more environmentally conscious-minded travel styles have become available to those who seek them. At the end of the day, we all know it is good for the soul to travel and see new things - and even better, to leave a smaller footprint behind.
Gondwana Collections Namibia focuses on providing guests with a luxurious travel experience, taking the possible impact that a guest may have on the environment and on the surrounding community into account. Whether it is camping in the Kalahari or an ultra-luxurious villa in the middle of the Namib desert, this packing list is a must for your travels.
1 - A reusable shopping bag
A reusable bag that you can fold into a small ball or square to fit right into your backpack or handbag is not to be dismissed. Not just to reduce the amount of plastic that one individual uses, but also because Namibian shops no longer give away plastic bags with shopping - mostly due to the environmental impact in anyways. If you want a bag along with those groceries or shiny new things, you are going to have to pay (and in some cases, you are going to pay a hefty price for a bag that you will throw in the bin later on).
2 – Reusable products are key
In order to further minimize the use of plastic and waste, I would recommend ALL (make it a challenge or goal if you will) reusable items, such as bottles, straws, and cutlery. And, when camping, I would suggest reusable containers to store food and snacks for long road trips. The possibilities these days … are rather endless.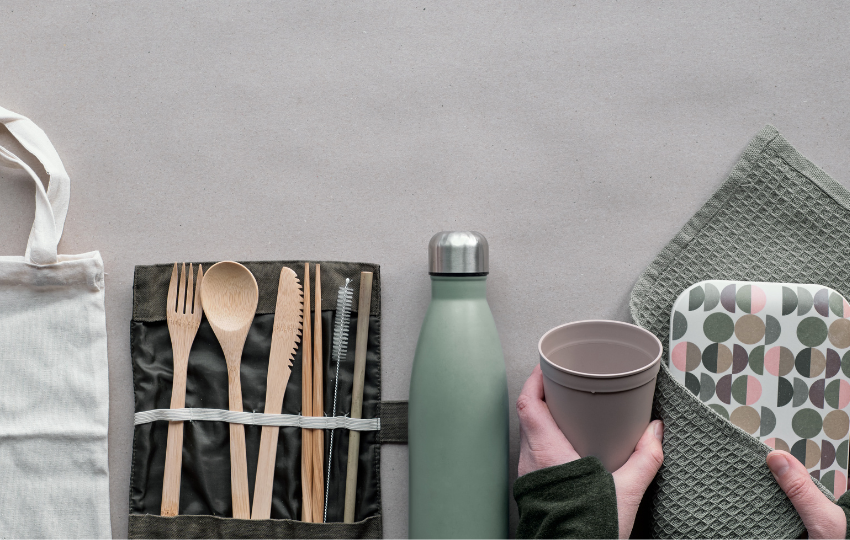 3 – shampoo and conditioner bars and other
A great way to be eco-friendly and save a bit of money is to use longer-lasting shampoo and conditioner bars. A bonus is that the referred-to bars are small and can be packed using minimal luggage space.
When on camping trips, we all know, that laundry becomes a loathed problem, especially, dragging along detergent and the space it takes up. My alternative is to use laundry soap bars to both save up on space and to be kind to nature. The laundry soap bars are not as readily available in Namibia, so be sure to pack one prior to departure.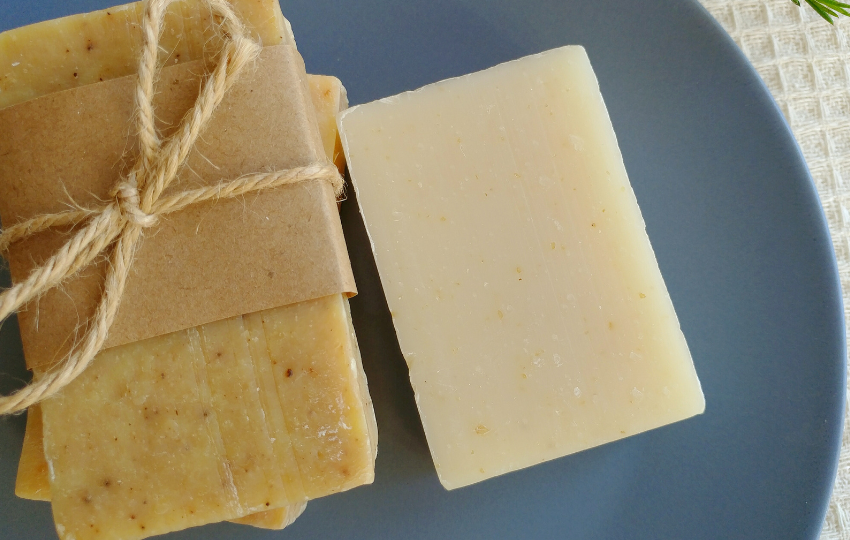 4 - Reusable Cotton pads
If you are like me, you would never sleep without removing your make-up at first, and why do things any different while on vacation? Made out of sustainable bamboo one can just throw reusable cotton pads in the wash with your clothes and use them in the future again. Plus, this alternative is super easy to pack and lightweight too.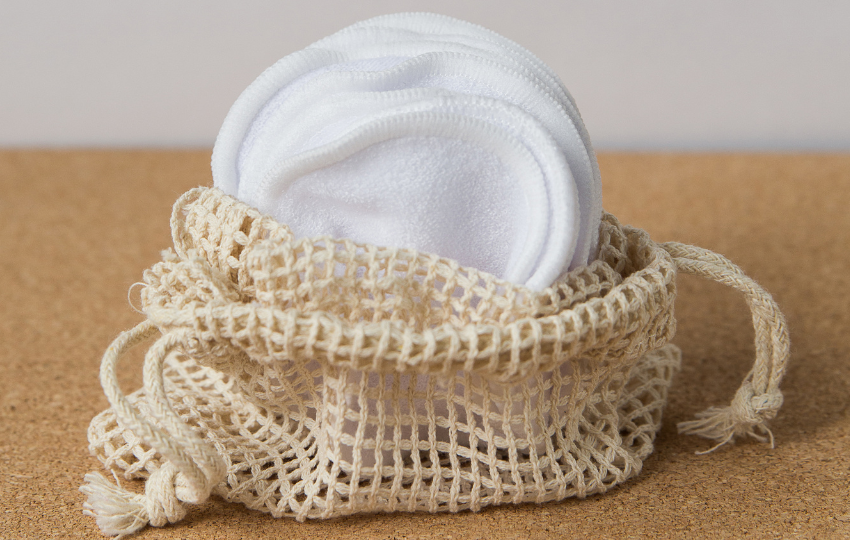 5 – Portable solar
When traveling through Namibia, one spends a lot of time on the road. And let me tell you, the sun is quite prominent from early morning to late in the afternoon, so why not benefit from this?
When camping at Camping2Go, as we did in the middle of the beautiful Namib desert, a portable solar charger was my lifesaver. And in the middle of the desert, you are guaranteed to have ample time to generate solar energy to use during the day and at night-time.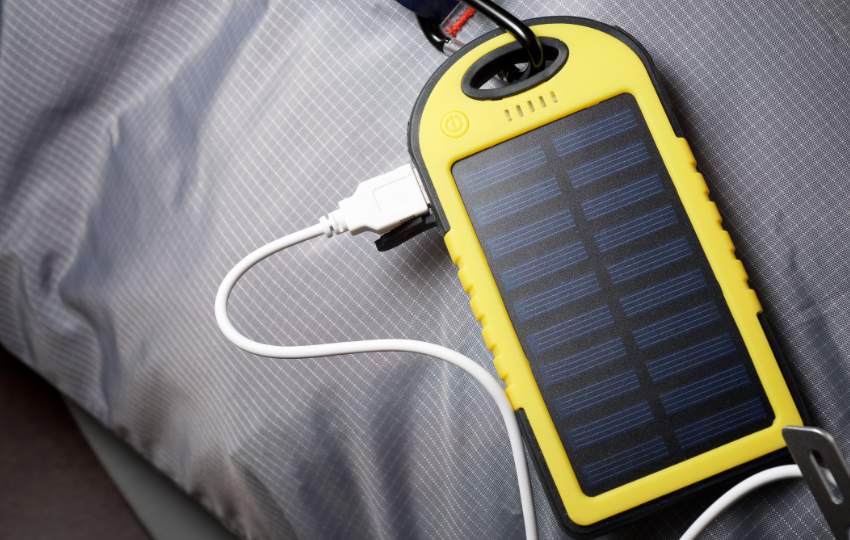 6 – Some eco-friendly SPF
On the topic of the hot Namibian sun, I would suggest getting a 50+ SPF, especially when hiking or spending a lot of time outdoors, this I learned the hard way while taking a scenic self-guided hike at the Fish River Canyon while staying at the Canyon Roadhouse.
And to do this more eco-friendly, I would suggest looking at the ingredients of sunscreen to see if there are any harsh chemicals like oxybenzone and octinoxate.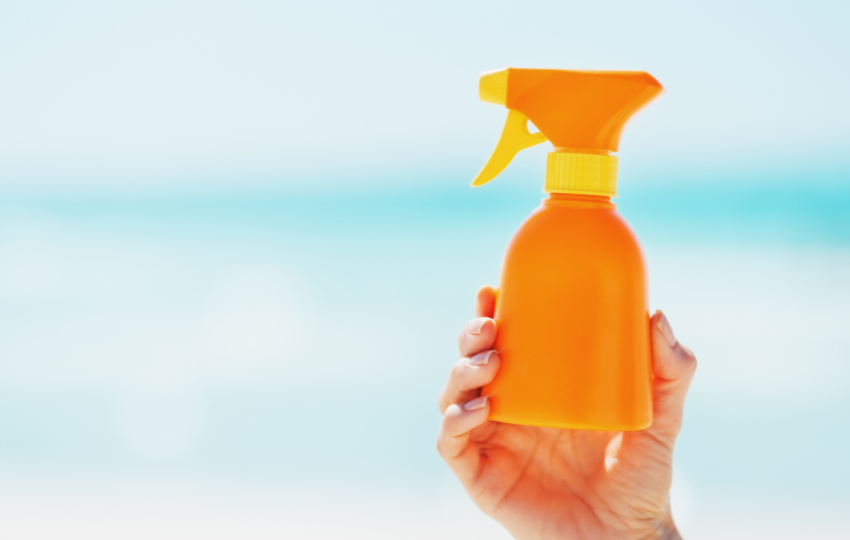 7- Eco-Friendly mosquito and bug repellent
While traveling in the north of Namibia in more tropical climates where malaria risks are high throughout the year, a good repellant is a must-have. And when staying at Namushasha River Lodge, the rooms are equipped with mosquito nets, but it is still rather important to have repellant while in the great outdoors.
Try finding a mosquito repellant that contains no harsh chemicals and rather something that contains citronella, lemon-eucalyptus, or peppermint.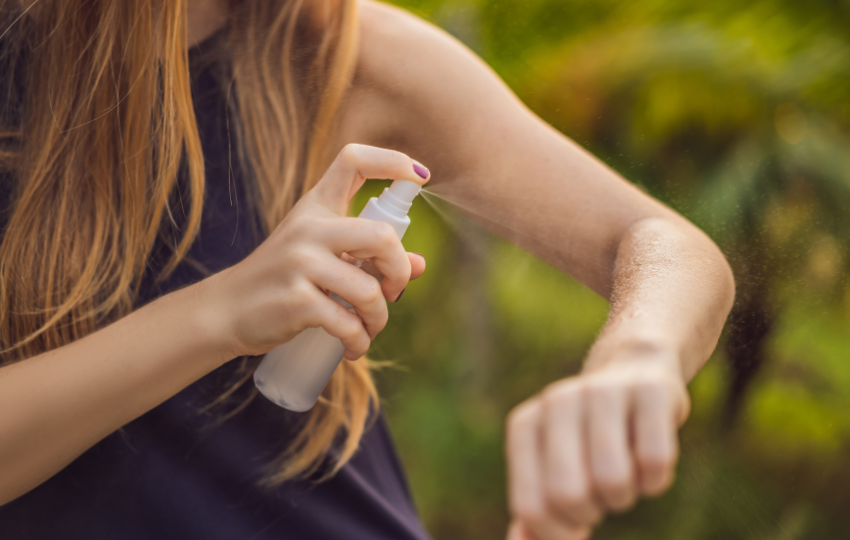 8 – Eco-friendly mouth hygiene
While traveling one has to maintain your appearance and personal hygiene. One of the ways I do this is by having a bamboo toothbrush and solid toothpaste. Both have little to no plastic involved and are lightweight to pack into a suitcase.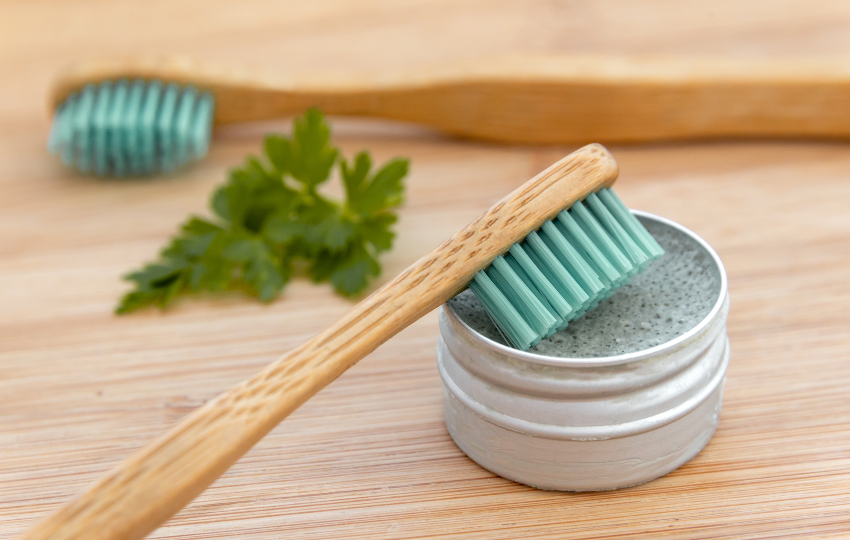 While traveling is considered one of the biggest contributors to waste and carbon emissions, we as human beings need to explore and unwind. We long for something new and exciting and the Covid-19 pandemic made that even more apparent. So, start traveling and live your dream, but do it in a manner that is more eco-friendly. It is possible!