One of the most successful Covid-19 vaccination stations in Namibia will close its doors on 3 September 2022 at 14:00, after more than 20500 doses of vaccine have been administered within one year.
The site opened at the Windhoek Showgrounds on 20 July 2021 as a Drive-through and Walk-in Vaccination Station, expertly managed by OSH-Med international and E.M.A. Rescue Service.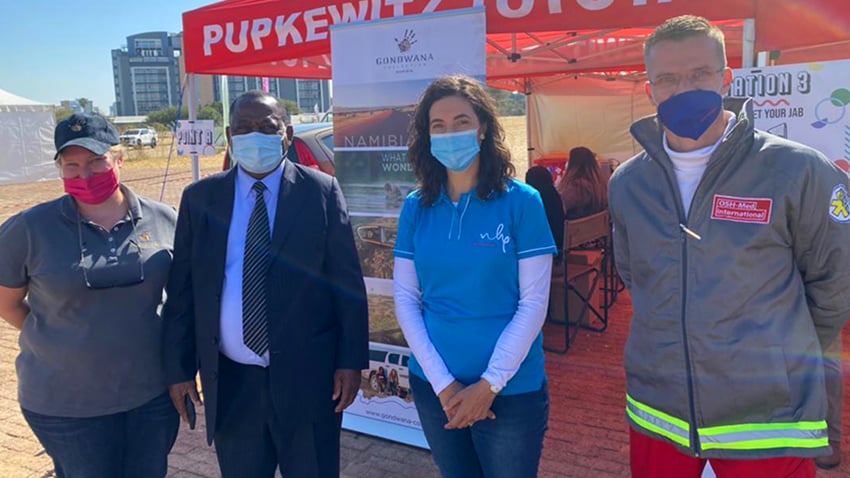 The Honourable Minister of Health and Social Services, Dr Kalumbi Shangula visited the Drive-Through Vaccination Station in Windhoek. Photos: Gondwana Collection
The initiative is a globally unique public-private partnership initially powered by Gondwana Collection Namibia and the Gondwana Care Trust with generous donations of FNB Namibia, the stakeholders of Vaccines for Hope and other private companies under the umbrella of the Ministry of Health and Social Services.
The vaccination site moved to Maerua Mall, Shop 3 in October 2021 after a short stop-over at the Wanderers Sportsgrounds. The Maerua Mall site has been made available at no rental cost by Oryx Properties Limited.
Many thanks to all involved for the successful cooperation in difficult times.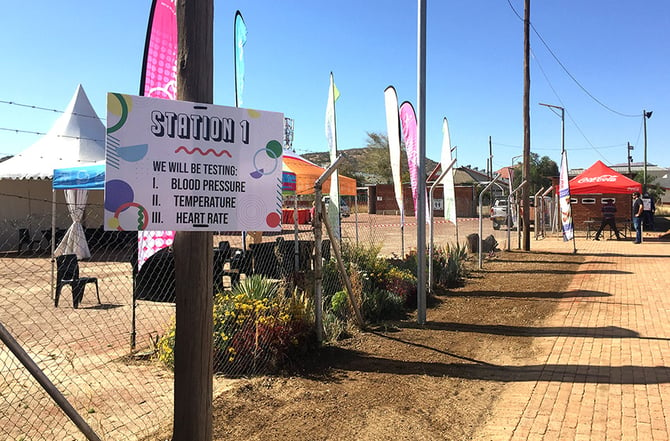 At the opening of the vaccination station in July 2021, colourful signs pointed the way for those wanting to be vaccinated.