In a remarkable effort, the Steps2Walk team is set to make a profound impact in Namibia from 11-14 July 2023. With the collaboration of 30 doctors hailing from the Southern African Development Community (SADC), Namibia, the United States of America, Argentina, and several other nations, they will perform 20 life-changing surgeries. This extraordinary endeavour promises to bring hope and transformation to individuals in need of foot and ankle care.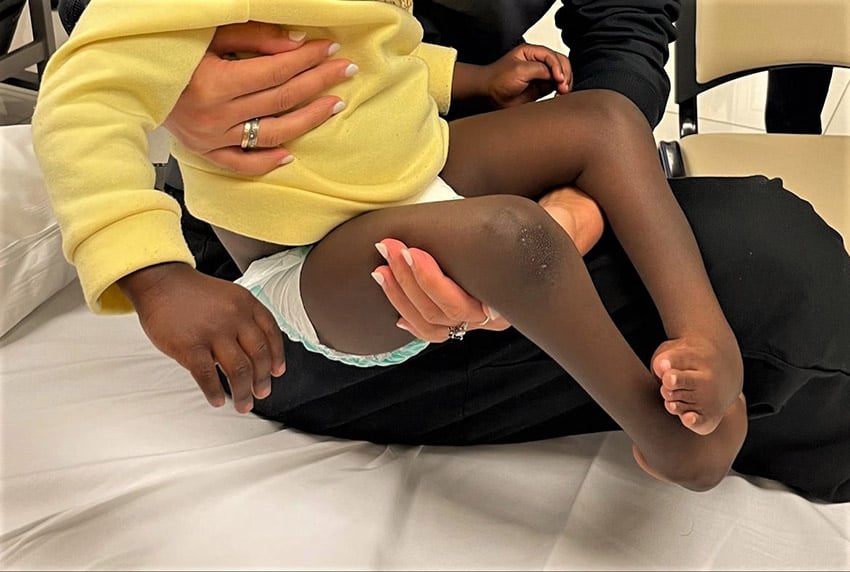 A three-year-old child in Namibia with bilateral rigid club foot deformities.
Steps2Walk, an esteemed international non-profit organisation, is dedicated to providing surgical care for foot and ankle deformities in under-served regions across the globe. Committed to making a lasting impact, Steps2Walk also focuses on educating orthopaedic surgeons about various treatment alternatives, empowering local medical professionals to address pressing healthcare needs within their communities.
Founded in 2000 by orthopaedic surgeon Dr Mark Myerson, Steps2Walk (formerly known as The Foot and Ankle Association) was born out of the urgent need for ongoing and advanced training opportunities for international foot and ankle surgeons. Driven by the transformative power of education, Dr Myerson envisioned equipping orthopaedic surgeons in under-served countries with the necessary knowledge and skills to effectively treat lower limb disabilities, allowing patients to reclaim their lives.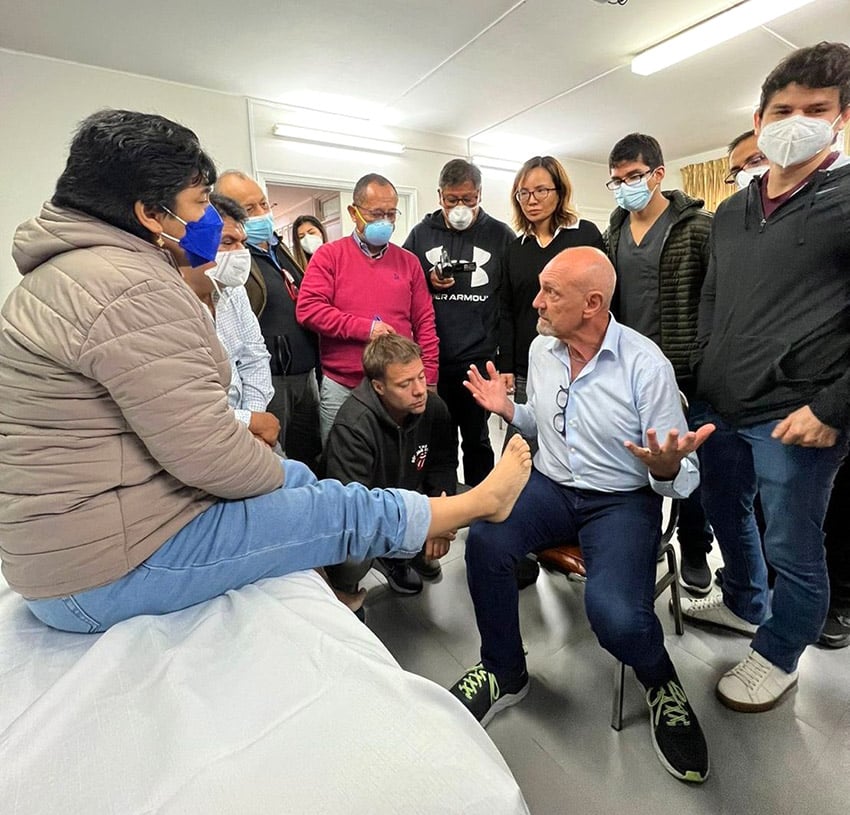 Dr Mark Myerson providing training.
In addition to their educational endeavours, Dr Myerson and his colleagues actively participate in humanitarian programs worldwide, conducting surgeries and sharing invaluable expertise. The overarching goal of Steps2Walk is to deliver humanitarian foot and ankle care specifically in countries where the need is most urgent, and resources are limited. While immediate surgical interventions enhance an individual's ability to stand, walk, and regain independence, the true vision of Steps2Walk lies in creating sustainable solutions through the education and training of local surgeons, multiplying the impact of orthopaedic care worldwide.
With a dedicated network of over 250 orthopaedic surgeon volunteers spanning the globe, Steps2Walk is committed to fulfilling its mission. The selection of countries is based on identifying regional populations in dire need of deformity treatments, coupled with a lack of orthopaedic educational resources in those areas. The countries encompass a diverse range, including Argentina, Bolivia, Brazil, Chile, China, Costa Rica, Egypt, India, Kenya, Mexico, Namibia, Pakistan, Peru, Philippines, Poland, Sri Lanka, Tanzania, Uruguay, and many more. The organisation ensures safety, accessibility, and continuity of care by closely monitoring the participating surgeons and the capacity of local surgeons to provide follow-up care.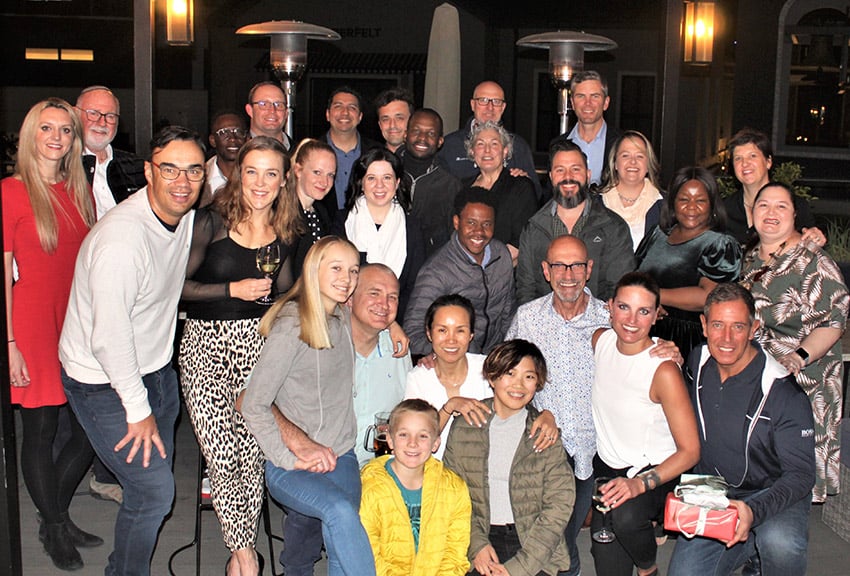 During annual visits to each country, a team of seven surgeons, including three local orthopaedic leaders, provides comprehensive patient care while conducting an intensive one-week educational program for attending orthopaedic surgeons. By addressing severe deformities that hinder individuals from leading productive lives within their communities, Steps2Walk strives to facilitate life-changing transformations for children and adults alike. Looking ahead to 2023 and 2024, Steps2Walk aims to expand its scope by adding two countries annually, extending its reach and impact.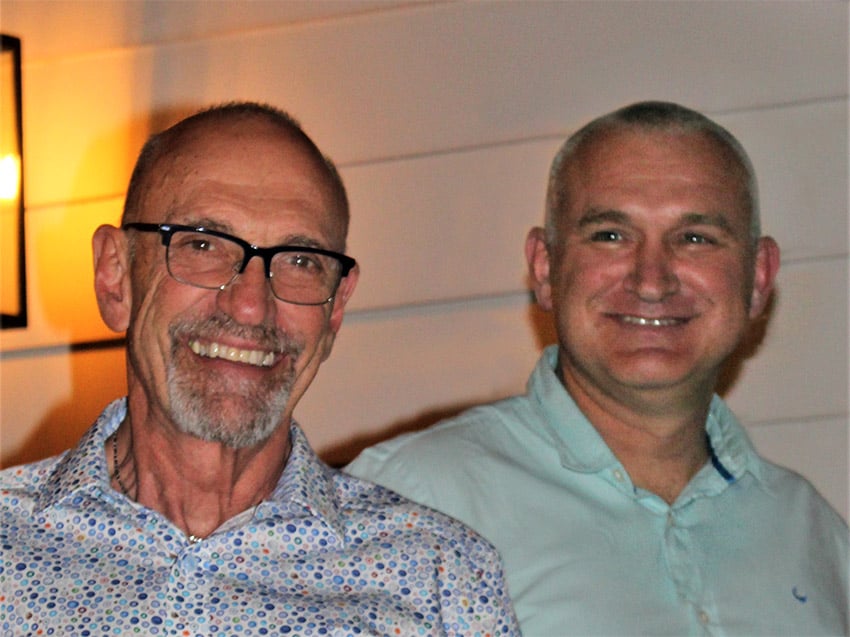 Dr Mark Myerson and Dr Jacques Jonck.
Founder Dr Myerson, alongside Dr Jacques Jonck, Orthopaedic Surgeon and Member of the Medical Advisory Board, remains at the forefront of Steps2Walk's vision and endeavours in Namibia. Driven by a shared commitment to humanity, they firmly believe that every small step collectively taken can lead to significant leaps towards improving lives. For the past two years, Gondwana Collection Namibia has collaborated with Dr Jonck to meticulously coordinate the travel logistics for the anticipated Namibia Steps2Walk Doctors' visit.
In recognition of his exceptional dedication and contributions to improving orthopaedic care, Dr Myerson was honoured with the prestigious 2023 Humanitarian Award by the American Academy of Orthopaedic Surgeons (AAOS). The Humanitarian Award stands as a testament to Dr Myerson's outstanding musculoskeletal-related humanitarian activities, both domestically and abroad.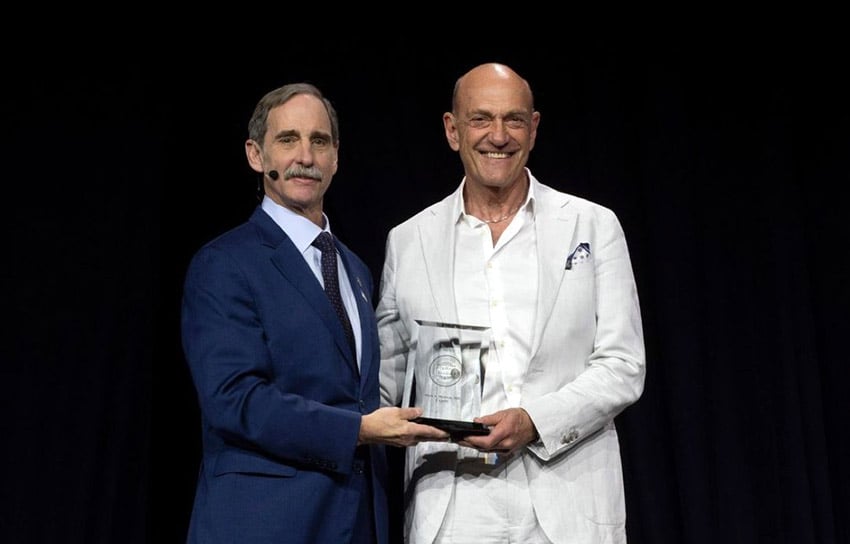 Dr Mark Myerson receiving the 2023 Humanitarian Award by the American Academy of Orthopaedic Surgeons (AAOS).
For more information about Steps2Walk, their life-changing initiatives and how to support them, please visit www.steps2walk.org.
Author: Ndinelao Shikemeni
Photos: Steps2Walk and Ndinelao Shikemeni