Scattered rainfall showers occurred around Windhoek during this week. They were randomly spread out and gave an amazing sight from a distance of a curtain of water falling to earth. However, it has not only been in the past few days that parts of Namibia have received rain.
Etosha King Nehale and Etosha Safari Lodge and Camp have had some good showers. Damara Mopane Lodge received some more rain, while Palmwag Lodge & Camp received only a few drops. Both the Gondwana Kalahari Park and the Gondwana Canyon Park received rain, while the Gondwana Namib Park will need to wait a bit longer for more rain.
At the top of the Namibian rain recordings are the Kavango and Zambezi regions in the far north-east of the country. Between 1 August 2022 and 3 January 2023, the Zambezi Mubala Lodge recorded 369mm of rain, while Chobe River Camp received 366mm.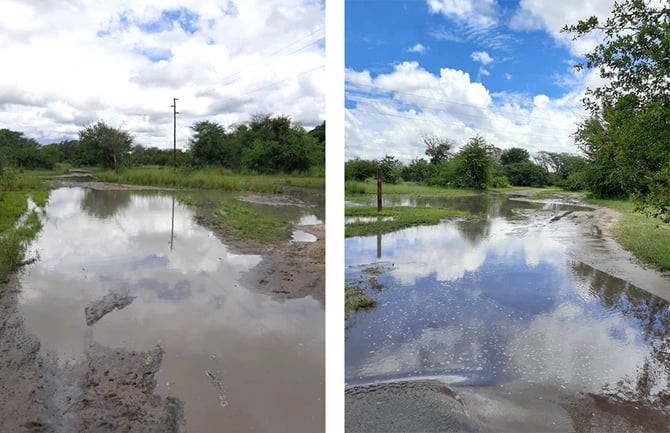 Although rain is joyfully welcomed in Namibia, it brings along one or the other challenge. At Chobe River Camp, the access road to the lodge is tricky to navigate. If you don't have a 4x4 vehicle and/or do not feel up to the challenge, please phone the reception at +264 (0)81 8000760. They will send a vehicle which will escort you safely to your final destination.