What a race! Uphill and downhill, over asphalt roads and through deep sand, in the often seemingly desolate and yet so fascinating desert landscape around Swakopmund. 170 runners participated in the 2023 Gondwana Moon Valley Marathon in Swakopmund. They set off from the SFC Sportsgrounds in the early morning hours of 18 March to tackle the challenging route into the Moon Valley.
The runners had the choice between an Ultra- (±47km) or a Half Marathon (±21km), and a 10km- or a 5km Trail Run. At pre-registration the day before the race, each participant received a goodie bag with useful items such as sunscreen and a buff, ensuring they were well-equipped for the race.
As organiser, Gondwana Collection Namibia provided 4 water points and 13 marshal points to make sure that all runners stayed on their marked routes and reached the finish safely. And yes, they all made it, although there was some confusion with trail markings from another event on the 10km course.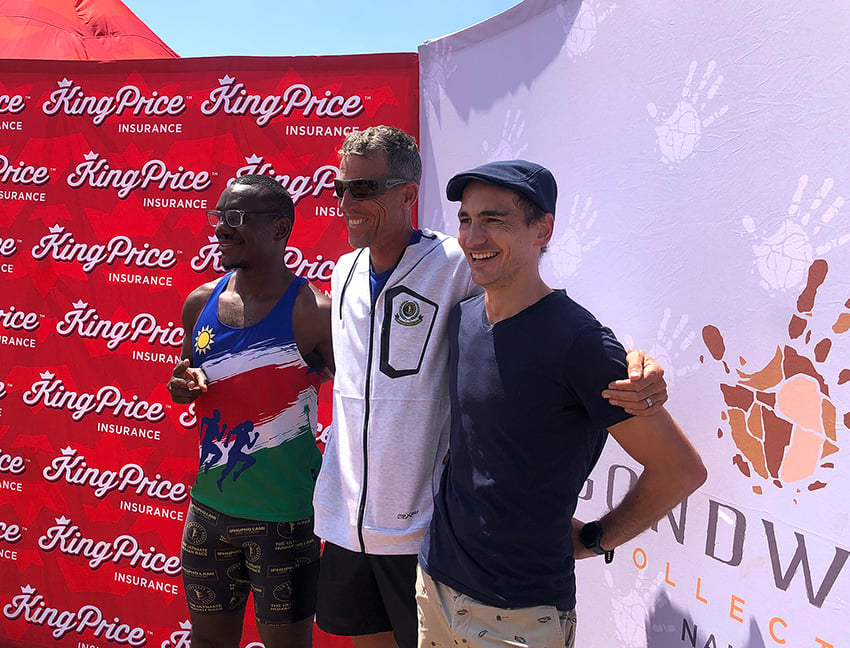 The fastest runners of the Ultra marathon were (right to left) Wilko van Greunen, Andre Ross and Frans Amakali.
The top 3 women and men in the 10km Trail Run, Ultra and Half Marathon received attractive Gondwana Accommodation Value Vouchers. Congratulations! All the participants of the 5km Trail Run participated in a lucky draw. (Please find the results below.)
A big THANK YOU goes to our co-sponsors King Price Insurance, Nova 103.5, FlyNamibia, StaminoGro, Norflex Gel and OSH-Med international as well as Two Beards Swakopmund Coffee Roasters for keeping our company from the very early morning hours, and the SFC sport club for accommodating us.
Last but not least, we would like to acknowledge all the participants and our eager helpers who contributed to the success of this year's Gondwana Moon Valley Marathon. Thank you!
The next Gondwana running event is the Moonraker Ridge Trail Run on 16 September 2023 in the Auas Mountains, only 20 km from Windhoek. Safe the date!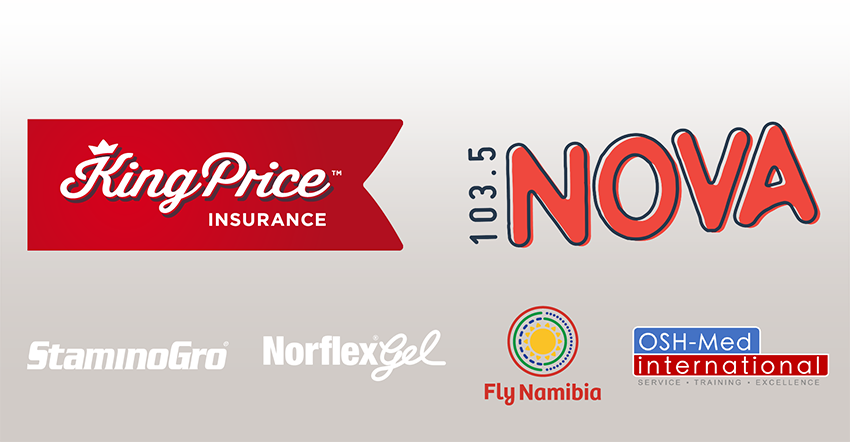 Gondwana Moon Valley Marathon | 18 March 2023 | Results
Ultra Marathon
| | | |
| --- | --- | --- |
| Rank | Men | Women |
| 1 | Wilke van Greunen | Ottilie Aimwata |
| 2 | Andre Ross | Marietjie de Chavonnes-Vrugt |
| 3 | Frans Amakali | Claudia Angula |
Half Marathon
| | | |
| --- | --- | --- |
| Rank | Men | Women |
| 1 | Jeremia Shaliaxwe | Lavinia Haitope |
| 2 | Mateus Megameno | Victoria Kuliteku |
| 3 | Tomas Ifulwane | Anja Schroeder |
10km Trail Run
| | | |
| --- | --- | --- |
| Rank | Men | Women |
| 1 | Simon Nakale | Martha Shivolo |
| 2 | Frans Hosea | Tarina Biewenga |
| 3 | Raphael Ntanda | Francesca Annese Mouton |