Gondwana Collection Namibia, renowned for curating exceptional holiday experiences, proudly unveils its latest addition to the upmarket Secret Collection: The Pearls in the enchanting coastal town of Swakopmund. Set against the backdrop of the rolling Atlantic Ocean, the Beach Pods offer guests uninterrupted views of breathtaking sunsets, making it the perfect setting for a tranquil and romantic getaway.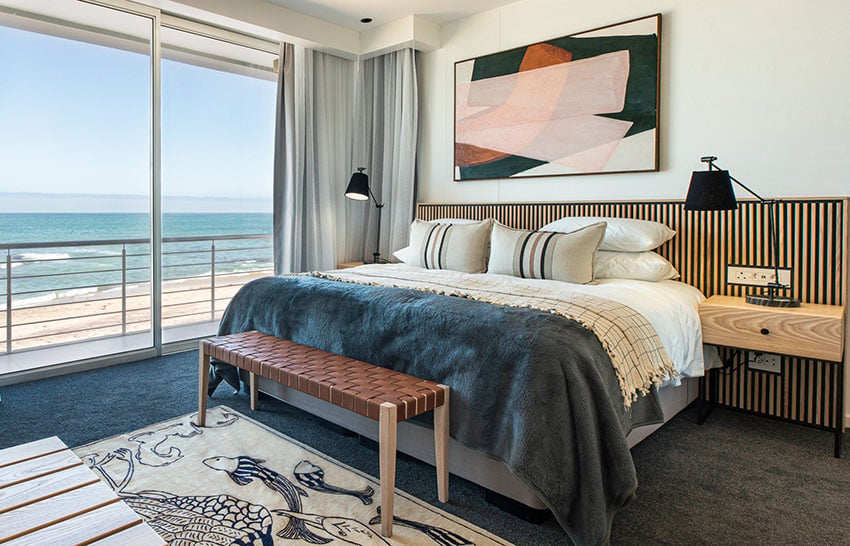 An Oasis of Refinement and Tranquillity
Situated just steps from the pristine beach, The Pearls promise a unique experience that combines quality, warmth, and the comforts of home. This exclusive accommodation beckons to those seeking a beautiful and comforting haven for a memorable stay. With all meals and drinks included, a fully stocked kitchen and bar, The Pearls truly have everything your heart desires.
A Coastal Gem with Unparalleled Views
The Pearls comprise two spacious beach pods, each offering a unique perspective of Swakopmund's iconic landmarks. The 3-bedroom unit boasts panoramic vistas of the Jetty, while the 2-bedroom unit overlooks the historic pier, the 'Mole'. The beauty of the location is rivaled only by the exceptional interior design that adorns these holiday hideaways.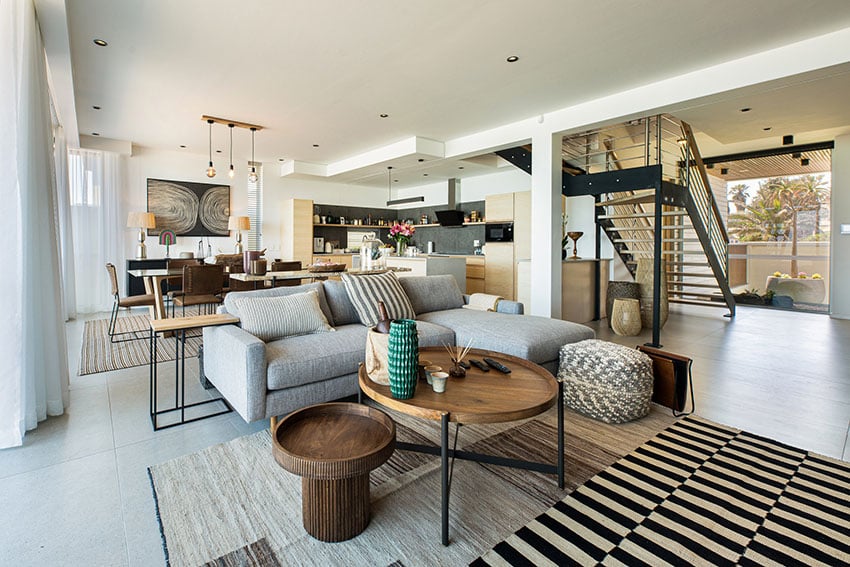 A Symphony of Homely Comfort and Utmost Quality
Inside The Pearls, guests will be enveloped in a harmonious blend of earthy tones and natural textures, creating an ambiance of comfort and pleasure. This cocoon of opulence promises indulgent pampering, even on cooler coastal days. This is not just a place to stay; it's a promise of shared moments that will forever linger in your memory.
The Perfect Blend of Functionality and Luxury
The ground floor of The Pearls invites guests to explore a fully stocked kitchen area, ideal for culinary adventures, complemented by a central dining area and a private bar. Ascend to the first floor to discover a sanctuary of intimacy and serenity with soft, luxurious linens and the refreshing scent of the ocean breeze flowing through the terrace doors. A well-appointed lounge is the perfect place to while away lazy afternoons, with a collection of books to expand the horizons of your mind.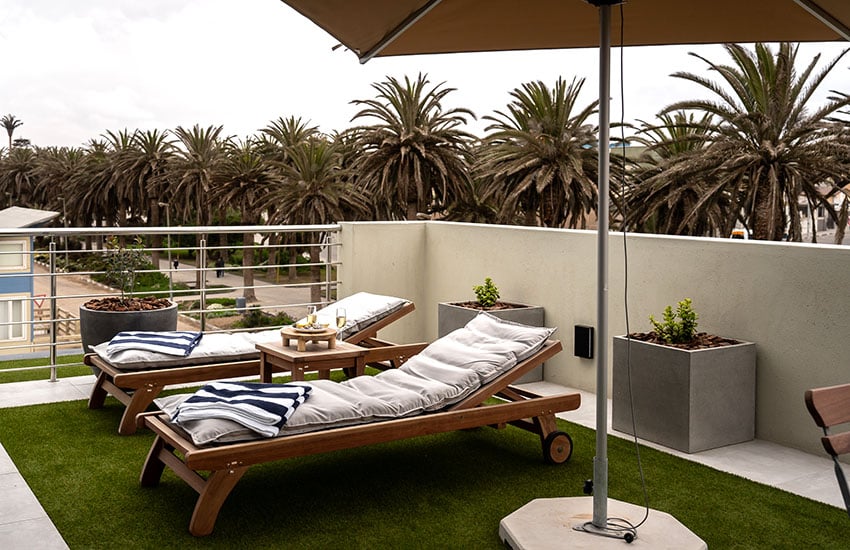 An Exclusive Rooftop Experience
The top floor reveals a state-of-the-art entertainment area with a panoramic view that entices guests to unwind in the jacuzzi or create their perfect sundowner and dinner under the star-studded skies. It's a place where dreams become reality, and memories are etched into your heart.
Part of a Successful Joint Venture
The Pearls are part of a successful joint venture agreement with third-party investors under the Gondwana Hospitality Management Company, a testament to the trust and confidence in the Gondwana brand.
For booking inquiries and more information about The Pearls,
please click here or contact thepearls (at) gcnam.com
Gondwana Collection Namibia invites you to experience a welcoming home away from home at The Pearls Beach Pods in Swakopmund, where the ocean's melody meets heartfelt comfort and quality.