Namibia's fascinating wildlife and its cultural diversity make the sunny country in southern Africa a popular travel destination. Gondwana Collection is continuously expanding its range of leisure activities at its sustainably operated lodges to give holidaymakers as many exciting impressions of Africa as possible.
Ondjumba Cultural Village Tour
Etosha King Nehale, the newest Gondwana lodge on the northern border of Etosha National Park, now invites its guests to a unique cultural experience. A visit to the Ondjumba Cultural Village is an indispensable and captivating journey through an Oshiwambo traditional homestead. This interactive guided cultural tour takes place close to the surrounding villages in the King Nehale Conservancy, and it wonderfully encapsulates interactive rudiments and in-depth knowledge about an Oshiwambo homestead and the Aawambo people.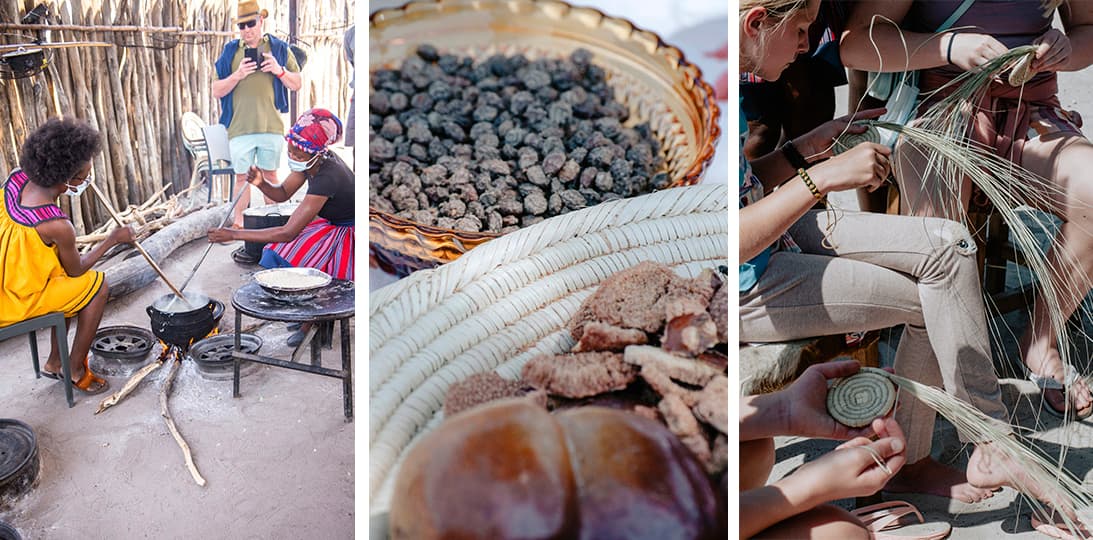 Guests are meticulously led through the unique passages of the homestead, from the main entrance onhu yoshiwambo, to the main meeting place olupale, pounding room oshini, kitchen epata, cattle and goat kraal oshuunda, and many other captivating segments. Interestingly, exclusive cultural encounters, such as traditional pearl millet pounding, preparation of porridge, basket weaving, snack delicacy tastings and interactive games await all Etosha King Nehale guests.
The visit lasts about 3 hours including transfer to and from Ondjumba Cultural Village. This activity is bookable at the lodge only.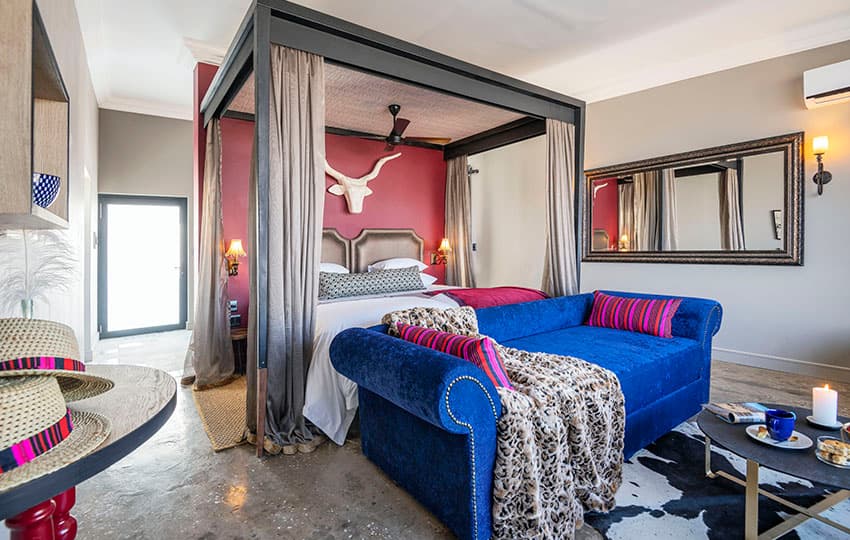 Guided Birding Walk in Damaraland
The serene environment surrounding Damara Mopane Lodge is a spectacular birdlife spot, unbeknown to many. Whether you are an avid birder or simply want to explore the spectacularly rich scenes of Damaraland, a guided birding walk will introduce you to a plethora of bird species – of which some are resident, rare or migratory birds. Amongst the various species observed are the Crowned Lapwing, Rüppell's Parrot as well as the Bare-cheeked Babbler to name a few.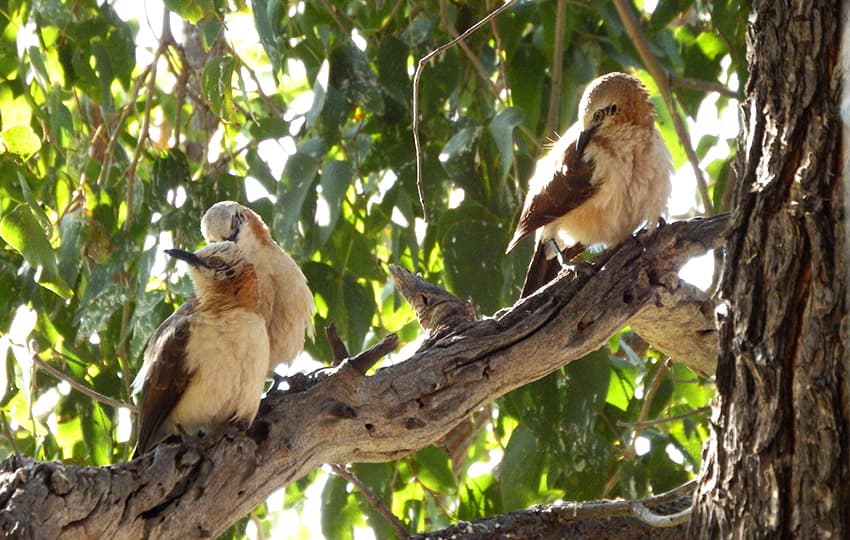 The hike takes a good hour. Early risers can set off in the morning 30 minutes after sunrise. Those who are more adventurous in the evening can start 1.5 hours before sunset for bird watching. Guests will carry their refreshments and equipment themselves. This activity is bookable at the lodge only.