Gondwana Collection Namibia has continuously improved the sustainable operation of its lodges and hotels since its first participation in the Eco Awards in 2011 and has again achieved top scores this year.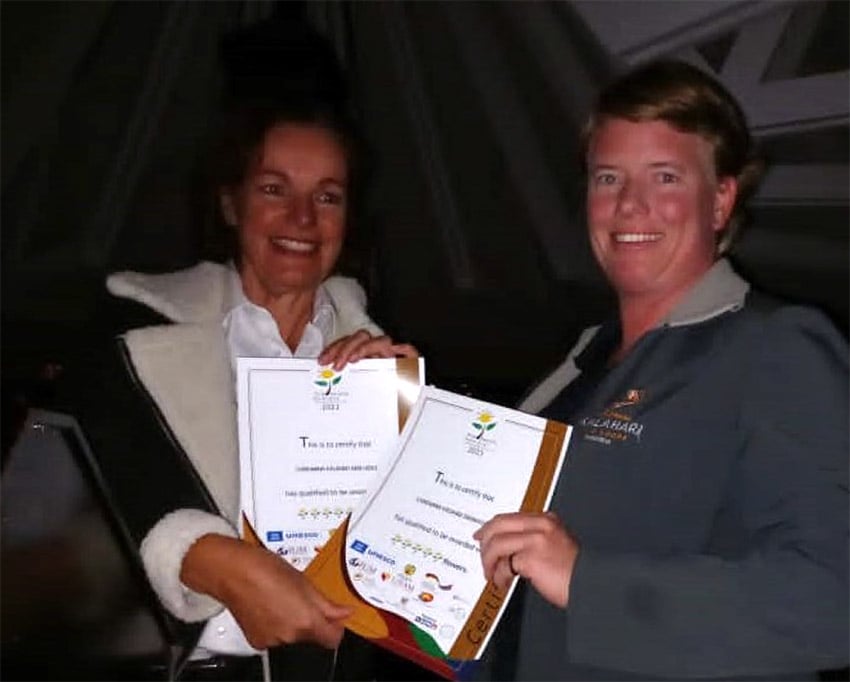 Gondwana Collection's Stephanie de Lange (r.) receiving the Eco Award certificates from Hazel Milne.
In their reassessment after 3 years, Eco Awards Namibia bestowed the highest environmental seal of quality once again to The Delight Swakopmund. The 5 Green Flowers award is a special distinction created in 2018 to honour tourism companies that have invested primarily in the "green" environmental areas, namely conservation, water, energy and waste management.
Kalahari Anib Lodge and Kalahari Farmhouse achieved 5 Desert Flowers, as before, narrowly missing the top "green" rating.
This year's awards were presented yesterday (16 May 2023) at a gala dinner hosted by the Hospitality Association of Namibia in Windhoek.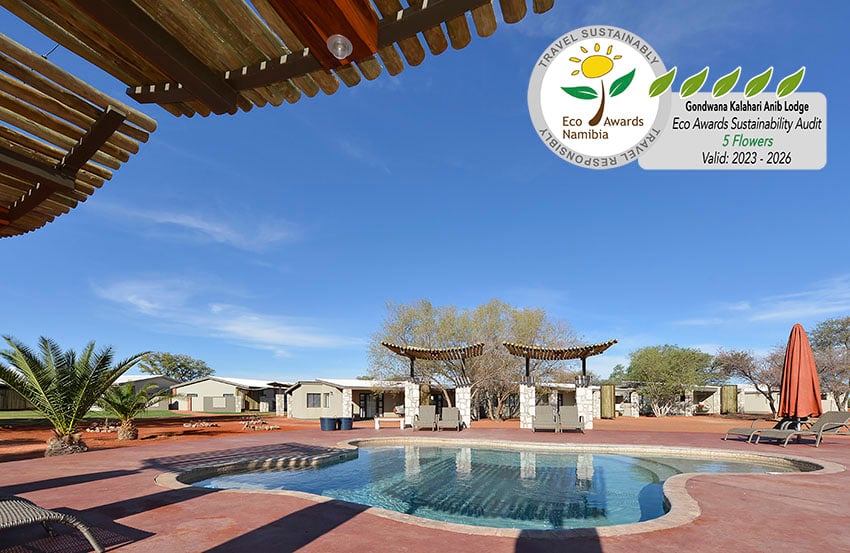 Gondwana Collection Namibia combines its hospitality business with nature conservation and social commitment in a sustainable manner. Last year, all the Gondwana accommodation establishments which were reassessed were awarded five desert flowers, the highest seal of quality.
Currently there are seven Gondwana accommodations awarded 5 Green Flowers, namely Namib Desert Lodge, Namib Dune Star Camp, Desert Whisper, The Desert Grace, The Delight Swakopmund, Namushasha River Lodge and Namushasha River Villa.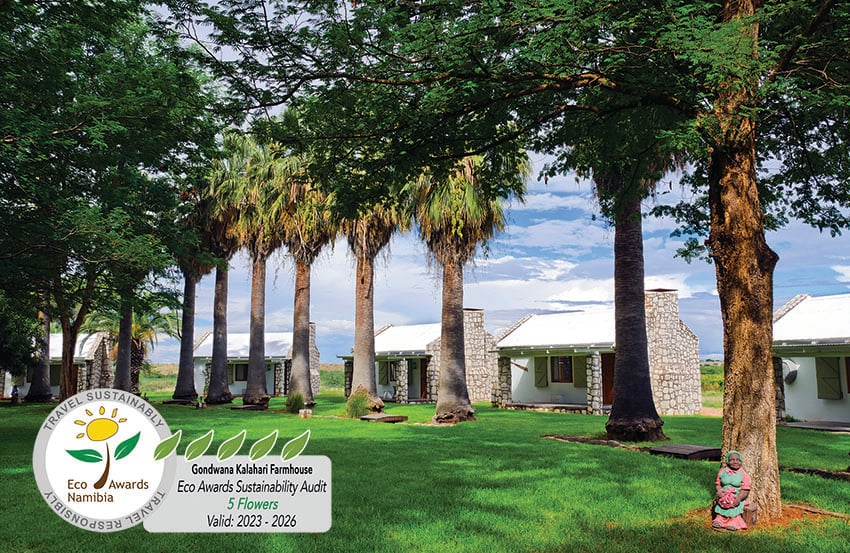 All other lodges were rated with five Desert Flowers, the only exceptions being Palmwag Lodge & Camp, Omarunga Epupa-Falls Camp and The Weinberg Windhoek that are relatively new to the Gondwana portfolio and soon to be rated by Eco Awards Namibia.
Participation in the Eco Awards is voluntary. Lodges that register for evaluation receive an extensive catalogue of possible measures for introducing eco-friendly ways to their operations. Participants are free to decide which steps they want to take. An independent evaluator inspects the lodges and sends his report to the panel who then decides on the evaluation. Similar to the grading with stars for accommodation establishments, up to five desert flowers are awarded under the eco seal of quality.