After the resounding success of "Climate Kicks" across various Namibian towns such as Otavi, Windhoek, Walvis Bay, Outjo, Mariental, Katima Mulilo, Gobabis, and Okahandja, the Global United FC (GUFC) is set to make a return to Namibia from 18 to 26 November 2023 for the soccer Green Kick Events.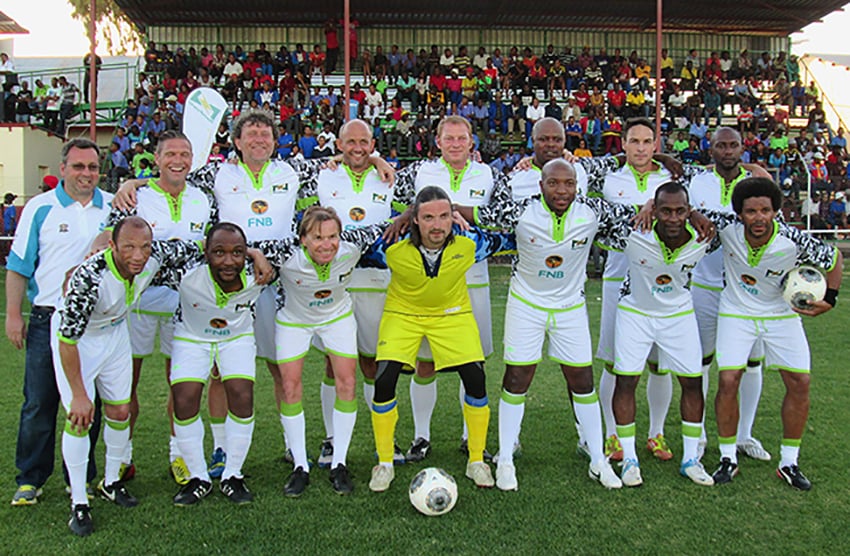 This Global United team visited Namibia in 2015 and played against the Gondwana Hardap Eleven in Mariental (back row, left to right): Rainer Hahn, Martin Driller, Olaf Marschall, Kristian Baumgärtner, Jörg Albertz, Phil Masinga, Oliver Risser, Collin Benjamin, (front row) Terry Phelan, Jomo Khaiseb, Lothar Sippel, Lutz Pfannenstiel, MacBeth Sibaya, Mohammed Ouseb, Michel Dinzey. (Photo: Gondwana Collection)
GUFC stands as an international non-profit registered association in Germany with a steadfast commitment to environmental protection and the advocacy of climate change awareness since its establishment in 2011. The organisation boasts a dedicated roster of over 500 former and partially active professional football players, coaches and referees from across the globe. Regularly, these individuals passionately participate in charity matches and undertake individual projects in areas facing environmental threats or those less commonly addressed. Through their collective efforts, GUFC strives to make a positive impact on both the environment and global consciousness surrounding climate change issues.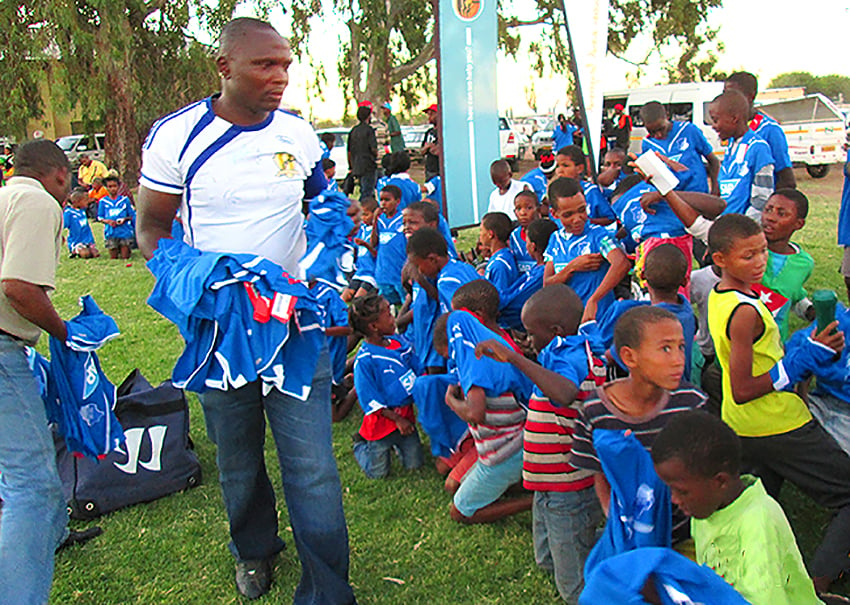 Global United FC donated football shirts and balls to young Namibian players in 2015. (Photo: Gondwana Collection)
GUFC teamed up with longstanding partners, Gondwana Collection Namibia and Gondwana Care Trust, to embark on a series of project visits in Swakopmund and Walvis Bay during their stay in Namibia for the soccer Green Kick Events. The Green Kick week will conclude with Global United FC taking on the Coastal Legends at Atlantis Sports Club in Walvis Bay at 15:30 pm on Saturday, 25 November 2023.
The event will feature the presence of GUFC's Chairman of the Advisory Board and European Champion 1996, Fredi Bobic, alongside former internationals Andi Görlitz, Ronald Maul (both Germany), Bakary Diakité (Mali), Stanton Fredericks, David Kannemeyer, Delron Buckley, George Dearnaley (all South Africa), and other former Bundesliga players. Also attending will be the President of Bundesliga club TSG 1899 Hoffenheim and Board member of GUFC Advisory Board, Kristian Baumgärtner. Interviews with the team members can be arranged in Swakopmund or Walvis Bay during their stay.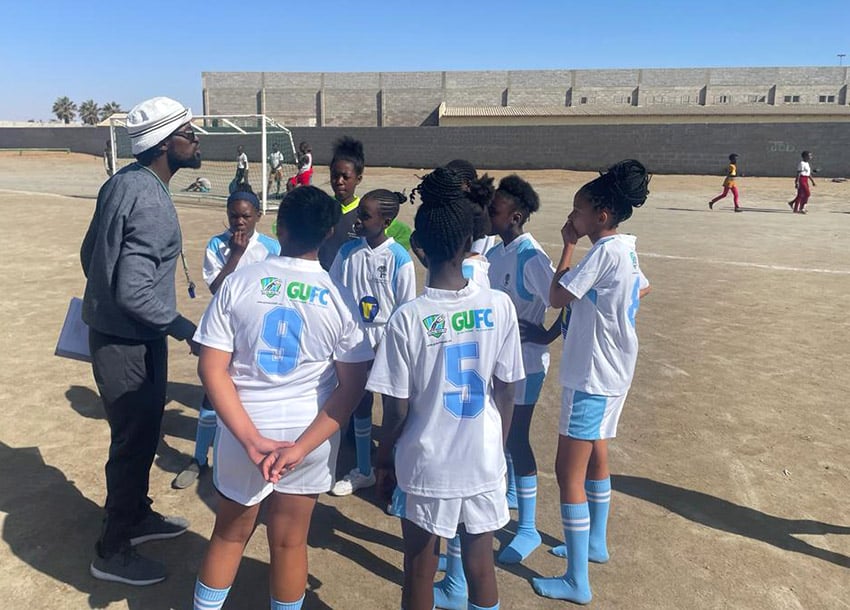 Namibian footballers in GUFC jerseys. (Photo: GUFC)
Under the patronage of German Ambassador Dr Thorsten Hutter, the German Embassy contributed a donation of N$ 100,000 for sports materials. Event partners include SAP SE, Cavema Fishing, Playtime Namibia Trust, Paratus Namibia, Gondwana Collection Namibia, Gondwana Care Trust and Namibia2Go.
For more information, please contact:
Rainer Hahn
CEO and Co-Founder Global United FC
Director and Co-Founder Global United FC Africa Foundation
Email: hahn.rainer1966@gmail.com
Phone: +49 173 34 89 521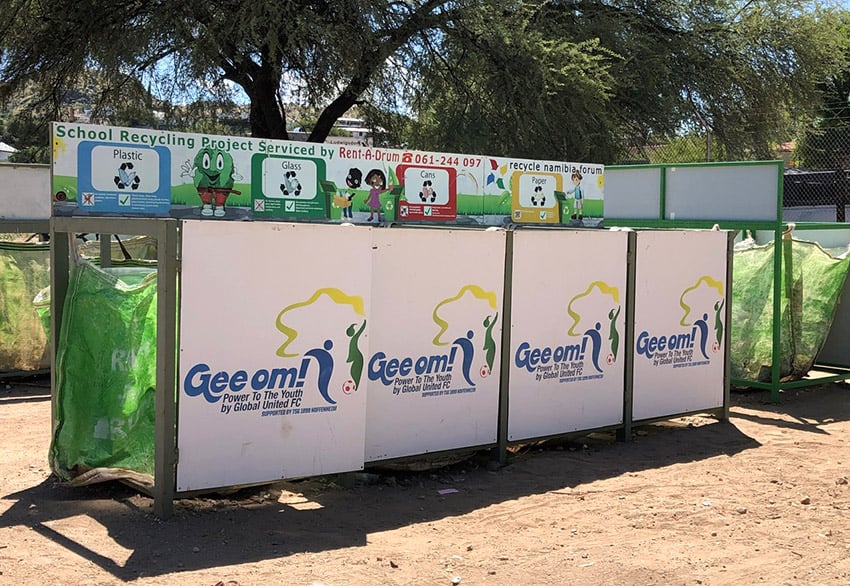 Recycling bins sponsored by Global United FC. (Photo: GUFC)