Gondwana Collection Namibia's Environmental and Social Impact Department have started their campaign to promote environmental and social awareness across all Gondwana properties in the Zambezi Region.
The aim of the initiative is to develop an understanding for the conservation of our valuable resources and to encourage Gondwana employees to take responsibility for their daily use.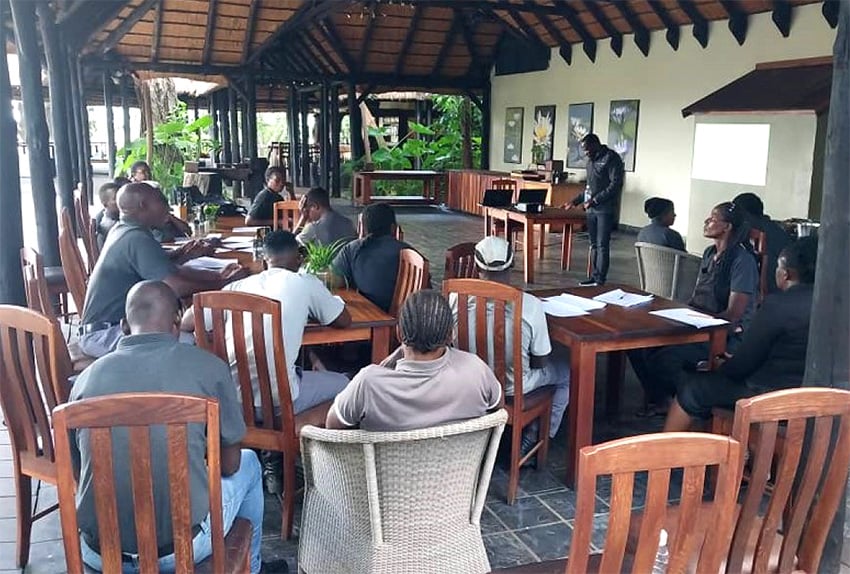 Environmental Training at Namushasha River Lodge.
Mathias Tsameya (Environmental and Social Impact Officer) and Justice Muhinda (Community Liaison and Environmental Officer) visited Namibia's northeastern region from 21 to 31 January 2023. More than 90 colleagues from Hakusembe River Lodge, Namushasha River Lodge, Zambezi Mubala Lodge and Camp as well as Chobe River Camp attended the training sessions.
The two environmental officers shared Gondwana's sustainability concept with their colleagues and provided valuable knowledge about the natural environment of the lodge. They also explained how communities and conservancies in the communal areas where Gondwana's lodges are situated, benefit from tourism activities through joint venture agreements.
Zambezi Mubala Camp
All the participants of the Environmental Education Campaign wrote a test and received either a certificate of attendance or an Eco Warrior Certificate (for achieving 60% and more). The training was well received by all participants, whereby they suggested printed copies of the information in order for them to review their environmental impact on a regular basis.
The next lodges to benefit from the environmental education until the end of February are Etosha Safari Lodge and Camp, Damara Mopane Lodge, Palmwag Lodge and Camp, Omarunga Epupa-Falls Camp and Etosha King Nehale. All the other Gondwana lodges and hotels will be visited by latest June 2023.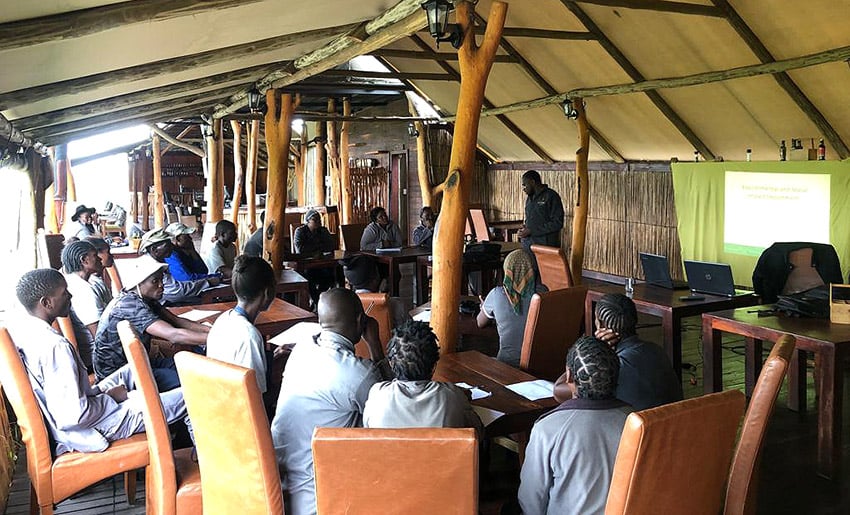 Chobe River Camp