Travelmyth awarded Canyon Village with four top ranking awards and further acknowledgements. The Gondwana Collection Namibia lodge features in the category 'Top Properties in the Karas Region', among others. Canyon Village is an ideal base to explore the Fish River Canyon, one of Namibia's star attractions and the largest canyon in Africa, twenty kilometres away.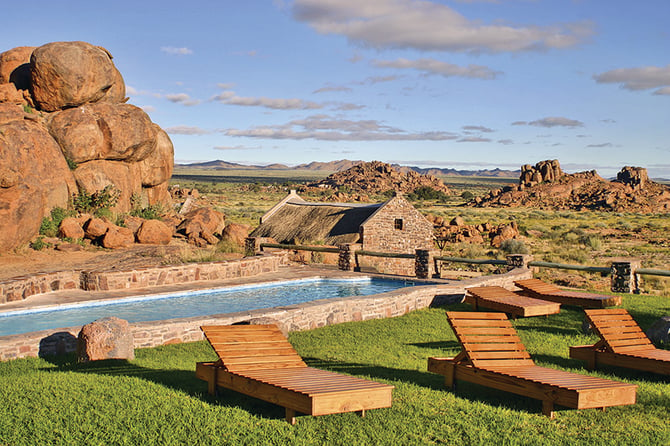 Suitable for a striking film set, Canyon Village lies at the foot of a sweeping rock face. Exhibiting authentic canyon character and Nama culture, the sprawling lodge explores the story of the south in murals on the restaurant's wall, and an old ox-wagon with hundreds of years of history ingrained in its wood. Take the time to relax on a comfortable lounge chair by the pool, enjoy the view and take a refreshing dip. It's worth it, as Travelmyth users rate the Canyon Village in the top 10% of the accommodations with the best pools in the world.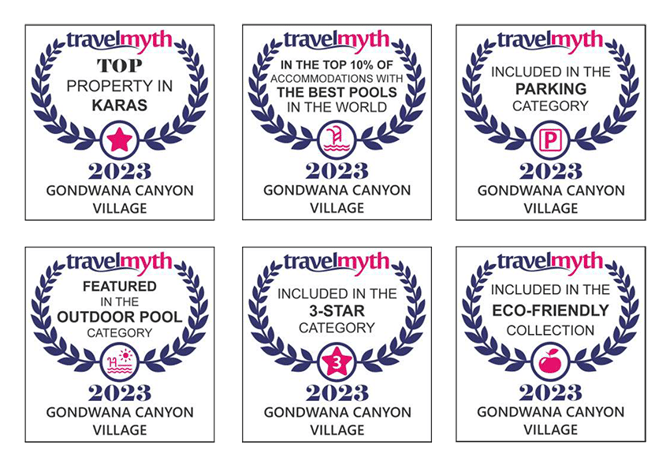 Travelmyth is a hotel meta-search engine for sophisticated travellers seeking unique holiday experiences. The search algorithm considers more than 4.9 million hotels in 60 categories and enables users to choose and combine any categories, thus assisting them to find their perfect accommodation.