Gondwana Collection Namibia took over the management of Okapuka Safari Lodge on 1 November 2022 and is now accepting bookings. However, guests will only be welcomed from 2 April 2023. Until then, the popular and well-known lodge at Windhoek's doorstep will undergo a comprehensive facelift.
The thatch roofs are being serviced, and the main area will be opened up for an airier and lighter look. As soon as the first thatch roof of Classic Safari Room is completed, the interior of a sample room will be designed. We will share the first images with you as soon as they are available!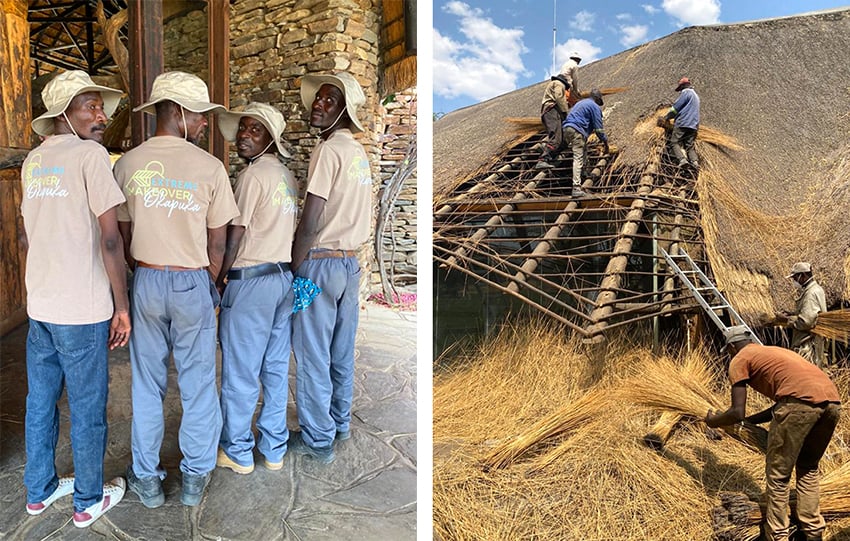 The former Okapuka Game Ranch was opened in 1998 and has since become a renowned accommodation establishment in the Namibian Tourism industry. It is known for its spectacular game drives, just 30 minutes outside Windhoek's city centre, yet deep enough into the African Bushveld to enjoy a true Safari experience.
The extensive revamp of the Lodge premises is the first step in giving this Classic Safari Lodge a new lease on life. Join us on a nostalgic journey of yesteryear's travel of your best childhood memories from 2 April 2023.
For more information on Okapuka Safari Lodge, please click here. Book now!