From its humble beginnings, the Gondwana Care Trust has thrived due to the unwavering support of its partners. Over the years, our projects have multiplied across the country, forging meaningful partnerships not only with organisations focused on children and the environment but also with like-minded businesses. Together, we strive to achieve more, driven by the belief of never giving up and trying again if we encounter setbacks.
Embracing the vision of a sustainable future in all our endeavours, be it in education or building a sense of community, we recognise the significance of involving partners. It enables us to become part of something bigger, free from limitations, and work towards making a difference in the lives of those we serve.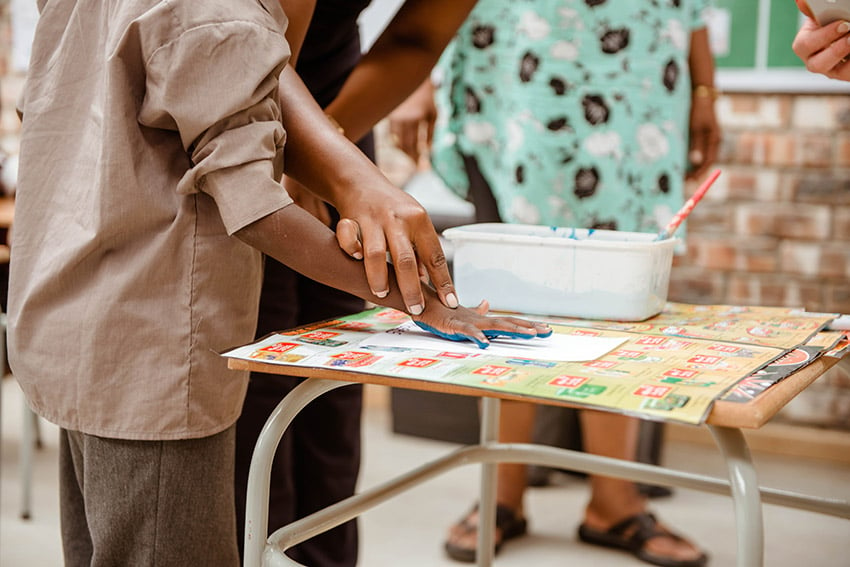 Recently, we had the pleasure of hosting overseas partners who witnessed the direct impact of their support on various beneficiary organisations. As we ventured towards a soup kitchen, the bustling streets of the Katutura, a township in Windhoek, exposed the harsh realities faced by the children and communities we seek to help. Despite the challenging conditions, the joy on the children's faces as they queued for a warm meal was heartwarming.
The MealForTwo Project, a collaborative effort with partners, allows us to provide food items to soup kitchens, Orphans and Vulnerable Children (OVC) centres, and old age homes all around the country. It goes beyond just offering a meal; it represents the collective enthusiasm of our partners to instil hope and give an opportunity for a child to study whilst well nourished.
Contributing to a diverse array of projects brings immense pleasure. Empowering others to achieve success while trusting and supporting their ideas is deeply fulfilling. The steadfastness of our partners is crucial in realising our goals.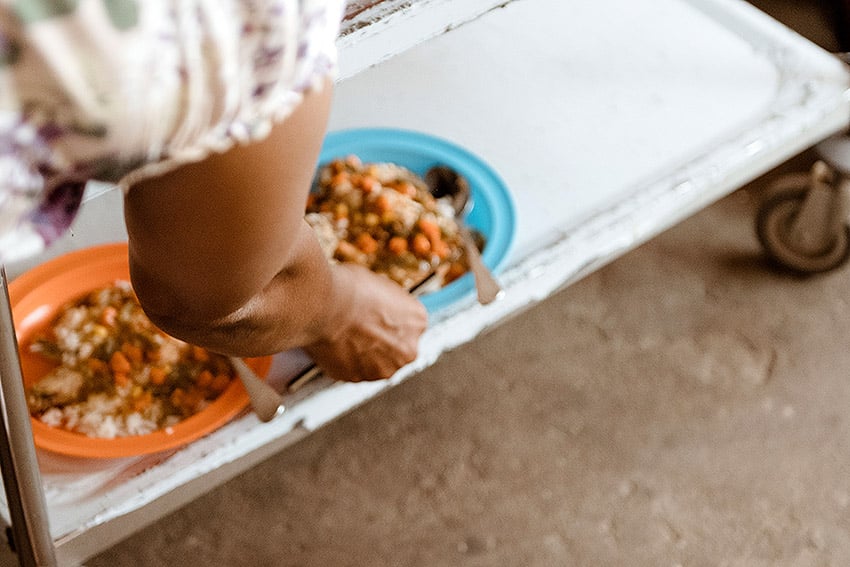 One such project is the Back-To-School Christmas Bag Project. As the year-end celebrations approach, we rely on our partners and colleagues to pack bags filled with essential school supplies and gifts. Witnessing the excitement and joy on the children's faces as they receive their personalised bags is a truly rewarding experience.
Throughout the pandemic years, the support of our partners has been instrumental in sustaining our assistance to numerous projects, especially during times of dire stress. At the heart of our mission is the philosophy of paying it forward and extending a helping hand whenever possible. The Gondwana Care Trust is a collective effort, and I feel privileged and blessed to be part of this team, sharing the passion and dedication of so many.
We extend our heartfelt gratitude to all our partners, including the Capricorn Group, Seapride Foods, Global United FC, Potentia, Frans Indongo Group, PSG Wealth, Wecke & Voigts, and countless others. Your continued trust and support fuel our determination to achieve even more together.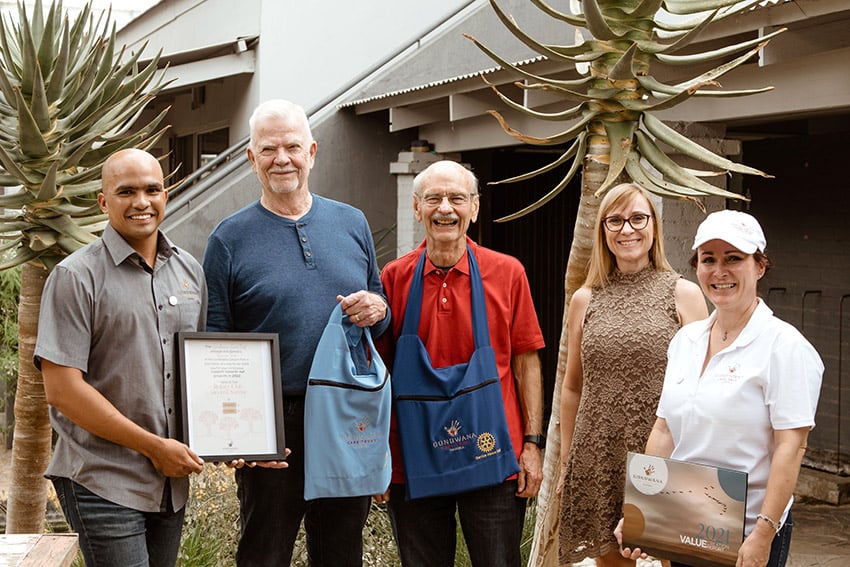 As we look to the future, we remain committed to creating hope and impact through the power of partnerships. Together, there's no limit to what we can achieve!
Author: Dgini Moyon-Visser
Photos: Marlene Orffer