When I think about a weekend away from the buzz of the city, I think two places. The Delight Swakopmund and Kalahari Anib Lodge. I wish to do both in one weekend, however the pressing circumstances of fuel rates don't allow me to CHIP travel as I please.
I believe that sunsets, stars and the moon shine different in various places. And no, they don't change shape; it's just the place you view them from. Mary Anne Radmacher once said: "I am not the same, having seen the moon shine on the other side of the world." And so is my experience of the two properties as both are quite unique and special.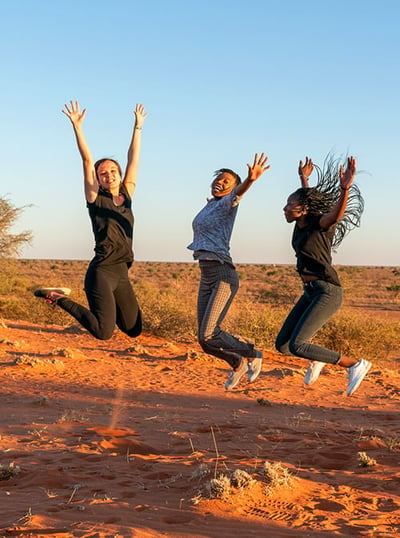 So, this particular weekend, I choose Kalahari Anib Lodge, a Gondwana Collection Namibia property located just 30 km north-east of Mariental. I love the fact that it is easily accessible with a sedan and just a quick drive between lunch and an early Friday knock off. When you drive past the Tropic of Capricorn, you know you are halfway there. Stopover to take a selfie for the gram!
The one thing about the Kalahari engraved in my mind, is that of the Bushmen with a bow and arrow, and their slow calculation of steps during a hunt. – I hope to someday encounter that moment, but for now; I will experience it on television. The Kalahari has been home to the San people for thousands of years. They survived by hunting game and collecting edible plants such as berries. It is absolute magic how they adapted to the harsh climate of the Kalahari.
As much as I want to see the bow and arrow in action, Kalahari Anib Lodge does not offer any Bushmen related activities. Other than this, the Kalahari is popular for many other things. Arid – adapting animals, red sand dunes contrasting with the beautiful sunset, sunrises and the Kalahari's entire natural beauty.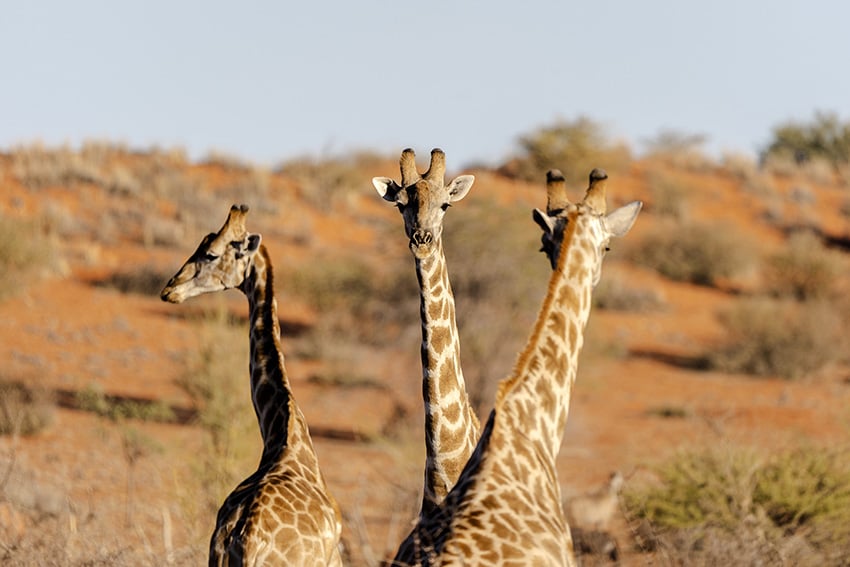 The lodge has a wonderful atmosphere and the team is always friendly and helpful. My ten-out-of-ten moment is a check-in with Heinrich at the bar for a PULALA beer. Also, If you like to watch the sunset with a beer in your hand and a snack in the other, go on a sundowner drive. I urge you not to miss this beautiful drive in the dunes, sighting wildlife such as giraffes, black-backed jackals and elands is a great highlight. To be honest, I haven't been to the Kalahari if I haven't done a sundowner drive. – It's like eating Kapana, a Namibian delicacy, without salsa. Other activities offered at the property include e-biking, hiking trails and guided dune walks.
The Kalahari is definitely a place to high-five yourself for getting through the week.
Author: Koney Elago