While we do have many opportunities, to make life a tad more colourful and memorable than the usual day-to-day objectives, not many come to what a girl's trip has to offer – especially one through the ascends and descends of the world's oldest desert. Yes. My best friend and I took the liberty to travel the roads of The Namib Desert … and boy, would I do it again.
Travelling is essential for both your mind and soul (at any given stage in your life really). While there are those who -willingly, might I add- choose to travel solo, others might prefer traveling in a group. Any which way, the memories and perspective that these travels have to offer, remain with you forever.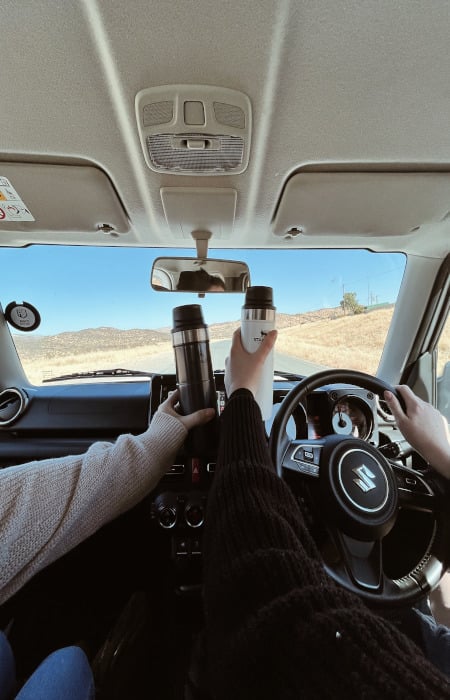 Now, I know what your next concern might be – and I do recommend not doing that to yourself, as this blog is exactly here to prove such a mindset wrong. The fact that "alone traveling females in Africa" can have its pitfalls, doesn't mean that we need to shy away from it. But, with a little love, and alterations, you'll end up having double the fun in any case. The laughing, (over)sharing, and, even the crying will make you feel a hundred times better than before embarking.
So, here are a few simple tips for your Namib Desert girls' trip. To getting away from "it all" and reconnecting with your bestie in one of the world's most special places – okay, maybe I'm a bit biased, but still, it's rather special.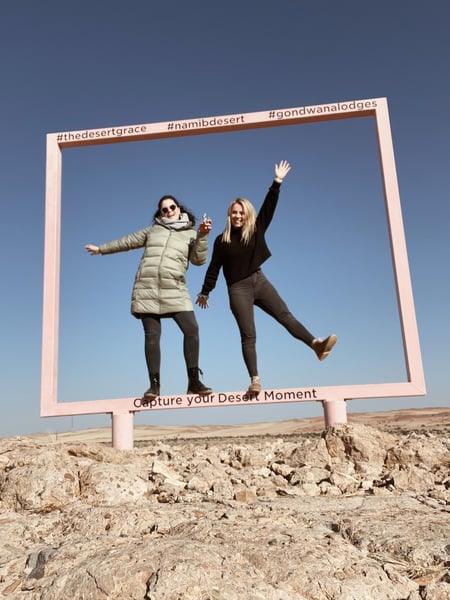 Plan ahead
If you know for a fact that you and your friend are extremely spontaneous, there is no need to plan way ahead of time. But anyone who knows me, won't necessarily add me to a list of the world's most spontaneous. So, my advice? Draft out your ideas and draw a fair conclusion - this helped with the budgeting aspect. For our 8-day trip, we decided on going to Namib Dune Star Camp, The Desert Grace, a Sossusvlei excursion, and The Delight Swakopmund. So already, from the start, we figured that petrol won't be easy bucks, and believe you me, spending a day in the tourist town of Swakopmund, also takes its toll on your money. But like I said, knowing these things in advance, helped when it came to budgeting. Lodges (especially those in the middle of nowhere) are the one place that provides you with a chance to relax, and yet be adventurous.
Stay at Namib Dune Star Camp
What an experience! On our arrival at Namib Desert Lodge, we, along with our luggage, set off into the desert on the back of a "game-drive-bakkie". If it wasn't for me knowing, that we'd had to reach accommodation at some point, I'd be concerned about a kidnapping. But then, appearing out of the blue, we reached Namib Dune Star Camp, situated on the crest of ancient dunes. Namib Dune Star overlooks the spectacular landscape that the Namib Desert has to offer. Being that the rooms are furnished with a double bed, designed to be wheeled onto the
outside terrace, this "soft adventure camp", offered us the thrill of basking under the southern night skies.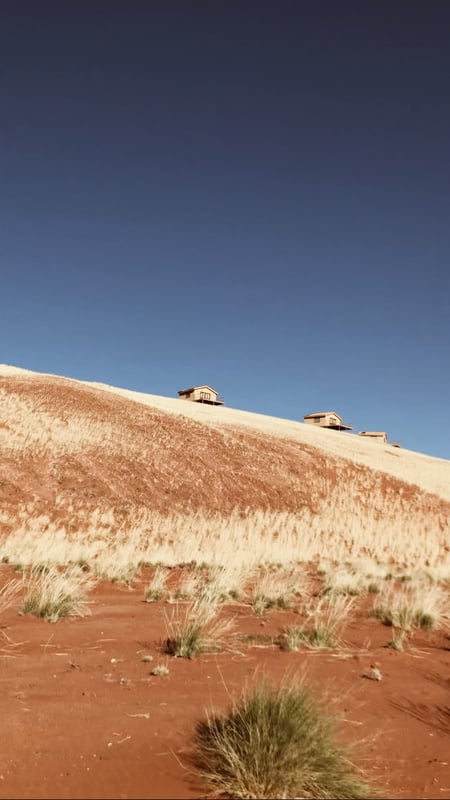 Our sundowner, on the main deck, was followed by the most delicious dinner (I-had-to-unbutton-my-pants type of delicious) under a blanket of twinkling stars. And the even better part? We had no electricity to charge our phones for the night! Namib Dune Star Camp is an eco-friendly camp where careful consideration has been taken in the design and construction to ensure that it leaves a minimum footprint. Solar panels on the cabins provide hot water and lights. This was an opportunity for us to be mindful and truly relax once again. While losing count of the many shooting stars that filled the skies, and trying to find the southern cross, we greeted the day.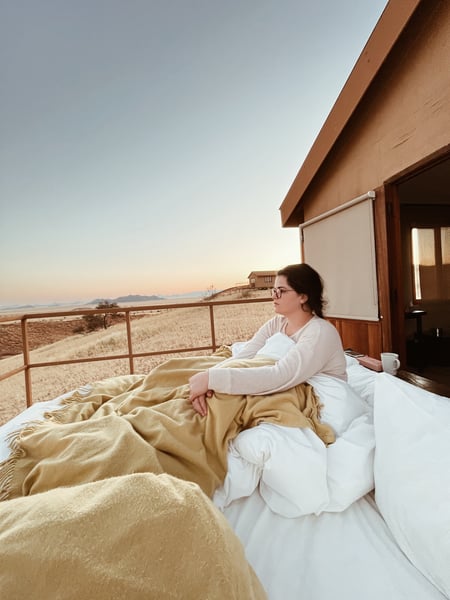 Do not hesitate to do "nothing"
Isn't the whole idea of a girl's trip to, "live your best life" and essentially to create memories for the books? You know, those for when you're sitting in the old-age-home one day and remising on life. My day-to-day tends to become hectic, so some part of me took this trip solely to get away from all the 'rules and routines. I hope I don't sound too contradicting to my previous tip, but I do recommend you to stay away from setting strict agendas; it's needed to go with the flow and have a generic plan when it comes to "what to do". We went to bed late and woke up even later, we forgot about our low-carb-diets, and ate the world's bread. When at The Desert Grace, we spent a whole day just sitting by our private plunge pool, chatting around some lovely drinks from the bar, overlooking the age-old desert.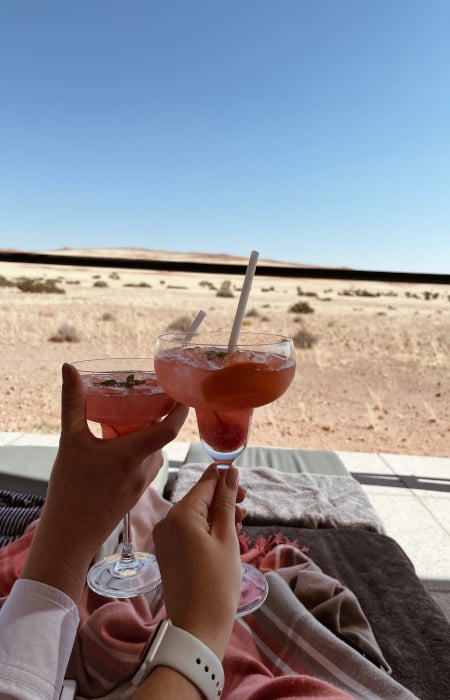 Go to Sossusvlei
I leave this tip for last, as I knew the "Sossusvlei" thing has become somewhat of a cliché. But if I could, I'd love to build my house in the middle of Deadvlei and never really leave. Having been almost everywhere in Namibia, I don't mind going back to Sossusvlei time after time. This time, was my first time driving to Deadvlei by ourselves, and this alone was an adventure on its own. We needed to put on some rap music, of course, we needed the motivation for driving 4x4 in real thick sand and dusty 4x4 terrain. But eventually, we made it – and took some memorable pictures too.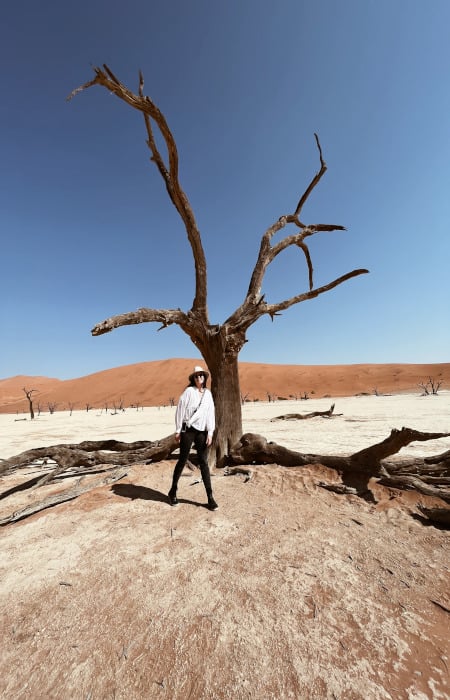 Other tips to remember
· Download Google Maps for the area you'll be going to.
· Take a tough 4x4 vehicle.
· Watch out for animals on the road (I do not recommend driving at night).
· Fuel Up, no matter how full your tank already is. You don't know when you'll reach your next fuel station.
· Bring cash. Bank costs might be the end of you.
Please don't forget to have fun at the end of the day, but most importantly don't forget to already start planning for your next trip.

Author – Hi! I am Marlene, a connoisseur of Southern Africa (I do hope). I've been lucky enough to call Namibia my home for the past 6 years. A fool for anything concerning poetry, plants, or photographs … and I might suffer from some type of addiction to Namibian sunsets