Namibia is famous for her 3 Northern waterways – the Kavango, Kwando, and Zambezi. The rivers never cease to amaze, it's constantly changing, unique in every moment. The water level rising, descending then rising and descending again, sunsets that fill the heavens with the brightest of tangerine and choirs of birds praising the morning gleam on the waters. It's in moments like these, one cannot help to believe that stunning people fit the scene too.
Meet Gondwana Collection Namibia's folk who work here, live here and strive to make your holiday as spectacular as possible, it might just give you a new perspective on what life along the river is all about.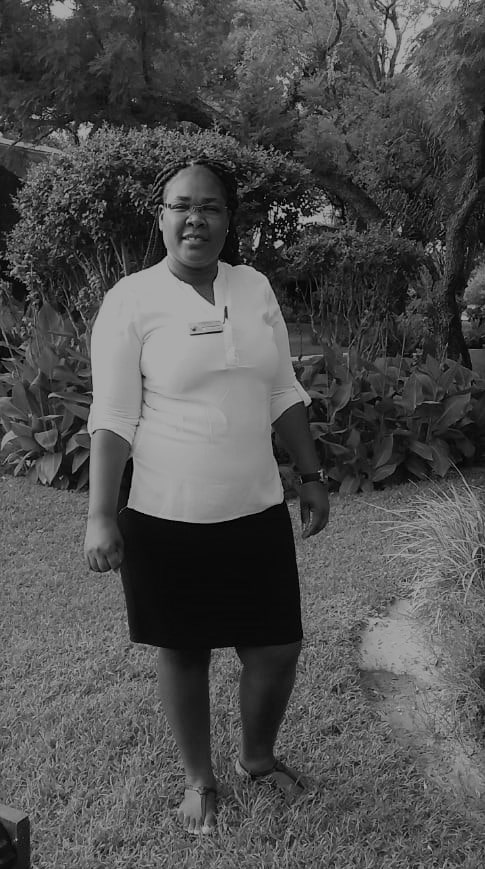 Nicolene Van Rooyen
Lodge manager, Hakusembe River Lodge, Kavango River


"I started as a housekeeping lady in 2010. Later in that year, I was promoted to waitressing. My first night as a waitress, guests ordered lemonade with me, I didn't even know what 'a lemonade' was. And today I'm so proud of myself. I made it all the way as a team leader.
"But I have learned, that to make this position work, first of all, you have to get to know your people, how to work with people, but it's not that you need these specific textbook qualities, you just need to be yourself, be passionate and most of all believe in that.
"To ensure my guests are happy, and for them to have an unforgettable stay, is my top priority and pride. During the flood, the lodge is underwater, a great challenge. The floodwater doesn't move during the day, it only moves at night time. Putting sandbags all over the property makes it a bit more accessible and we then need to pick up our guests by boats.
"The Kavango is a peaceful place. It's just so different to the life south - where I grew up. For starters, the culture is already completely different. On my side, even if we greet one another, we walk and talk while greeting one another, as for here in the Okavango region, you stand, look at the person, greet and then walk, they call it respect. The atmosphere, the environment, the landscape, and the people, all make you feel at home. There is no river where I can wake up in the morning, listening to the frogs, birds and explore the view on the other side, Angola.
"Hakusembe has this warm greeting from each and every team member, you don't find this everywhere. You will have coffee waiting for you in the morning at your door around 06h00, to enjoy the morning view of the Kavango."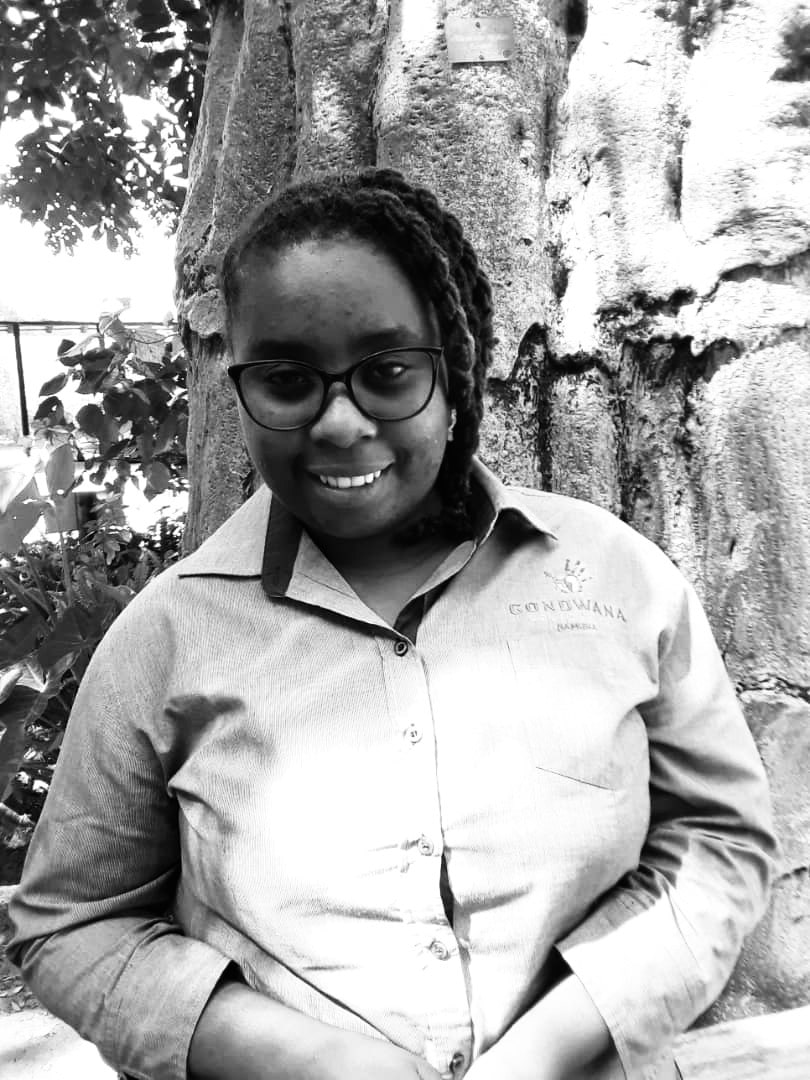 Raili Hasheela
Assistant Lodge Manager, Namushasha River Lodge, Kwando River
"I am born and raised in a village called Engela in Ohangwena Region as my parents' last born, but I was not the youngest in the house. In fact, I was the oldest child in the house, since my parents were taking care of younger relatives. So, it was always my duty and responsibility to make sure that the kids are safe. I reflect back a lot at these memories now that I am older, because it had taught me responsibility and how to share the little you have.
"Growing up in Ovamboland or being in Windhoek, you'll hardly see green everywhere or even a river flowing by. In June 2020, I was asked to temporarily transfer to Namushasha but ended up as a permanent transfer - one which I do not regret. I fell in love at first sight. Of course, there are things you miss about the city, but here it's much more relaxing, no car noises and that makes up for it. But what made me stay, is certainly the people - they made me feel right at home.
"But the way of living here is definitely a little different from how I grew up. When I first came to this side, it was my first time ever be on a boat. So, I literally sat on the floor, I was too scared of falling off (we don't even talk about the Hippos; they are beautiful, yet scary at the same time). Gone are the days of being scared, I learned to trust the driver and that put me at ease whenever I am on the water now.
"In the end, I feel like this is one of the most peaceful places to be at. You also get to connect with nature, be it in your room, on the deck where all you can hear are birds singing to you, or if you are on the river with a boat cruise or in the bush with a game drive. All of it offers a truly natural experience – one no one should not miss...except for the mosquitoes."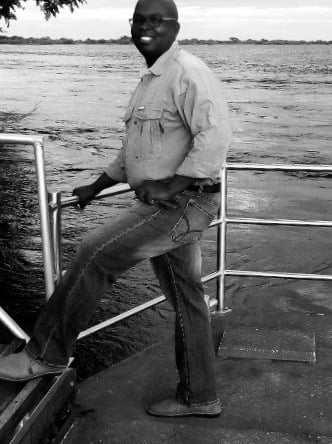 Lally Sambeha
Assistant Lodge Manager, Zambezi Mubala lodge, Zambezi River
"I am originally from Impalila Island, one of the most beautiful places and the only Island in Namibia. I started my primary up to Grade 12 in a small town Katima Mulilo. I remember going to school on my own after Independence, and I had to pass through soldiers and military cars.
"Growing up with both of my parents, I was like a plant close to the river. As a firstborn, I was given too much attention (I'd say). I remember traveling with my parents for holiday, going shopping and out fishing. But, losing my father at the age of 10 years, will remain something that I could never really forget. His death taught me a lot and so I started planning my future.
"During my Primary time mom used to prepare nice meals and desserts for me, this hooked me into cooking. I joined Tourism Industry in 2006 as a Chef, I remember becoming one of the best chefs on the Island. I heard more and more about Gondwana Collection Namibia and soon started checking for vacancies in Gondwana. Likely in 2019, I was called for an interview as an Assistant Manager.
"On my arrival at Zambezi Mubala Lodge, the atmosphere was clean, lots of love from everyone, teamwork was the only tool to use during working hours. I remember telling the manager at the time, 'if you give me a transfer from here, will be like giving me a dismissal letter', he replied to his wife, 'Lally has taken ownership of this Lodge'.
"I love calling the Zambezi Region my home, because of what the Zambezi Region has to offer, a paradise to wildlife and home to 430 species of birds. – it becomes a tourist's playground. In the springtime the Carmine bee-eater colony adds beautiful color to the sky, hippos laugh and the calls of fish eagles pierce through the air. Life along the river is always quiet and peaceful. Life is simple here, I mean we still get our food from our own garden, we still eat together – the traditional way.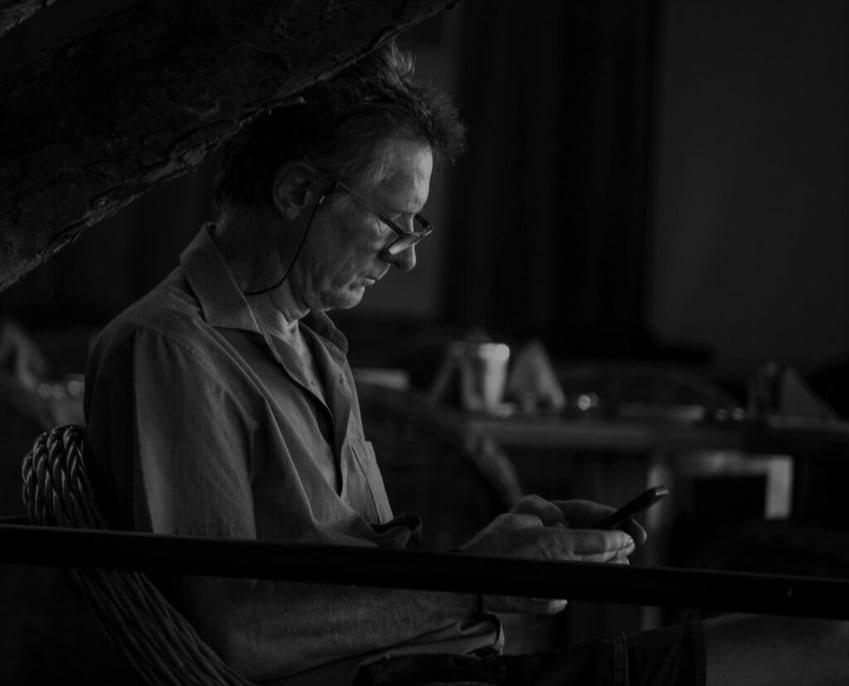 Frank Rechter
Zambezi Collection Manager, Zambezi Region
"After working at Gondwana's Desert Collection for 2 and a half years, I took up the challenge of moving to the Zambezi Collection - which, includes Hakusembe River Lodge, Namushasha River Lodge, Zambezi Mubala Camp, Zambezi Mubala Lodge, and Chobe River Camp.
"Here, working with all different kinds of people characters, guiding and teaching on small groups is a special affair. There is not one hour, day, or week where I am not able to learn more. It's keeping the land banks secure against the yearly floods, keeping the neighboring countrymen's visits limited, keeping the fish guards secure from their day and night tasks against fish raiding, or even unexpected visits from wildlife as hippos, crocs, and elephants. Challenges keep coming up, but we keep solving them.
"Being outside in nature almost every day, not locked or fenced into walls, is the most favorable part of the job. The wildlife & birdlife is extremely interesting. I get to know different communities, the traditional strong values of the locals, and meeting the Indunas.
"The world needs to know the power of the mighty Zambezi River, I have experienced the nightly roaring of the deep river - it happens when the stream is very strong and the vibrations of the underground waves give a load and overwhelming sound."
On my visit to - and journey with this inspiring group, of what I like to call "the river-people", I soon concluded, that it's more than just a 9-5 job, but a lifestyle – life along the river. You might not be able to 'just quickly' run into the supermarket for a bread and milk, but you learn to be patient, and content with what you have. One realizes that you rather already have enough. It's to watch a herd of elephants fill up on water or bird dancing on the waters. Your head becomes empty. It's like meditation. Something completely different from your normal routine...if it was up to me, I'd pack my bags today.
Author – Hi! I am Marlene, a connoisseur of Southern Africa (I do hope). I've been lucky enough to call Namibia my home for the past 5 years. A fool for anything concerning poetry, plants, or photographs … and I might suffer from some type of addiction to Namibian sunsets.