At this year's Windhoek Show Gondwana Collection presents its new book The People of Namibia's Eastern Zambezi Region by Antje Otto and Mannfred Goldbeck.
It is available in the Gondwana hall at the Windhoek Showgrounds or at the Gondwana offices in Klein Windhoek (42 Nelson Mandela Ave, access from Gevers St).
Antje Otto, Mannfred Goldbeck: The People of Namibia's Eastern Zambezi Region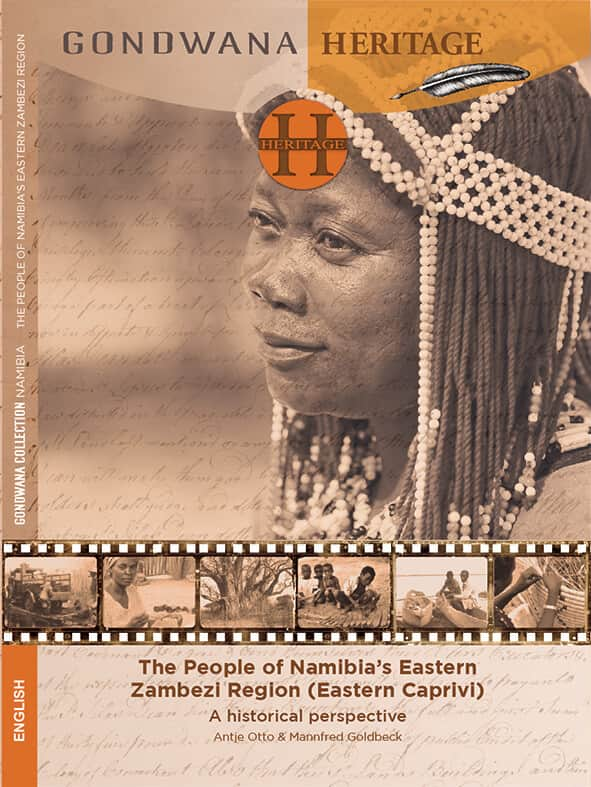 (ISBN 979-99916-896-7-8, 250 N$)
Namibia's eastern Zambezi Region, formerly known as East Caprivi, is home to the BaSubiya, BaYeyi, MaFwe, MaFwe-MaMbalangwe, HaMbukushu, MaTotela and Khwe people. Once dominated by foreign rulers such as the BaLozi and MaKololo, as well as different colonial powers, they today proudly represent a unique cultural heritage shaped by their multi-faceted history.
Various traditional crafts are still practiced and supply the demand for most material needs. Many people also possess a profound knowledge of the indigenous plants utilized during building and manufacturing processes or traditional healing practices.
The first issue of 'Gondwana Heritage' presents a compact introduction to this remote and lesser known part of Namibia, its people, history and heritage. It is the first ever published account of the superb crafts produced by the people over generations.