This year, the second year in a row, the public was invited to participate in this fun and highly educating activity. During the weekend of the 17th of June to the 19th of June, the Marketing Department of Gondwana Collection Namibia took the opportunity to turn the weekend into a team outing to Kalahari Anib Lodge.
The park is home to an abundance of wildlife and birds, attracting nature lovers from all over the globe to photograph wildlife in their natural habitat.
In order to keep a close eye on wildlife numbers, Gondwana started to organize an annual game count in 2010, to keep record of the animal numbers in their species groups, in direct comparison to the annual rainfall and the recovery of the grasslands.
The Gondwana Kalahari Park is a 98 km² nature park, privately owned by Gondwana Collection Namibia.
Typical for the Kalahari environment, the park is characterized by red sand dunes, yellow grass fields, and green acacias with massive sociable weaver nests. Being close to Mariental and about 4 hour's drive away from Windhoek, Kalahari Anib Lodge is a well-known lodge in the heart of the park, for local and international guests alike.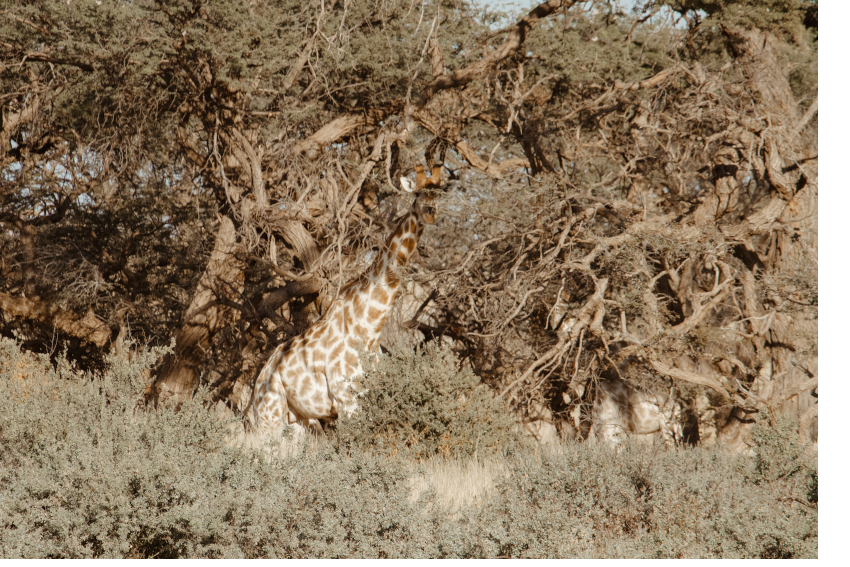 Although flora and fauna seem to be scarce within the Gondwana Kalahari Park, the animal numbers fluctuate with the annual rainfall of Namibia.
During the draught in 2019, the numbers fell so drastically, that the park wardens were concerned for the health of the population and maintenance thereof.
The results of this year's Game Count showed that the numbers of all animals are slowly rising again, this year by an amazing 49%, towards a healthy population. The rainfall was satisfying in comparison to previous years.
Author: Elke Tietz