Food. What is the true meaning of this? Is it a grilled steak served on a bed of steamed rice with garlic butter on the side? A freshly tossed salad with just a hint of rosemary tickling your taste buds? Or perhaps that double chocolate cake from the café on the corner with the extra cream? Regardless of your culture, tradition, country of origin, or the language you speak; food is the one thing we all have in common. It's the GPS when you are lost in translation.
Let me take you through the best Namibia has to offer to tempt your senses. They say when in Rome, do as the Romans do and walk like an Egyptian. Here in our country we say: ''When in Namibia, eat like the Namibians ".
Get your appetite and napkins. I want to take you on a tour from the South to the North of Namibia on a lip smacking food tour.
Our first stop is the beautiful main city of Namibia, Windhoek. We are having lunch at the nearest café we can find. The road to the south is long and we need something to kill the hunger pains. Order yourself a Brötchen. If it doesn't say Brötchen on the menu you are at the wrong café. A Brötchen is a true Namibia gem meaning bread roll in German. Although it's originally from Germany, in Namibia it has a unique taste and texture of its own. It's as if Namibians have a secret ingredient.
Whether you order it with cheese and ham or something sweet, just make sure you have one. If you are very hungry and a Brötchen will simply not do, try a Wiener Schnitzel (meat without bones that has been hammered flat, rolled in flour, egg and crumbs. It is then grilled in a pan.)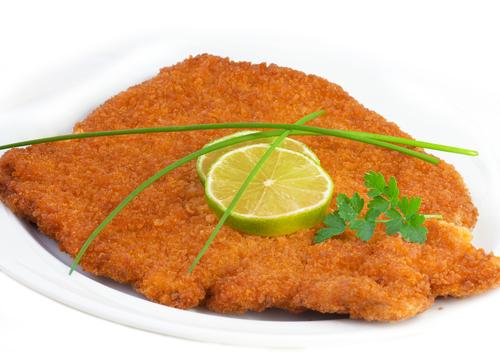 If you are staying over in Windhoek, a cultural tour to Katatura should be on your bucket list. Visit the Xwama Cultural Village for traditional food like Tripe, Wild Spinach and Mopanie worms.
Now we are ready to get on the road heading south.
We are stopping at Kalahari Anib Lodge for a bowl of sweet potato soup. The lodge is ideally located between immensely red dunes, 30km south of Mariental. If soup is not really your thing, try the Boerewors wrapped in bacon, starter. It has a contrasting taste that will confuse your tongue but you'll like it.
Let's scoot over to Kalahari Farmhouse, located in the midst of the Kalahari in the valley of the Auoab River near Stampriet. It's where goodness grows. Literally! Here you will find livestock, dairy, a cheesary and butchery. It's the ideal spot to have a fresher than the leaves in the jungle salad called the Farmhouse salad. Every ingredient is grown on the farm. Even the Feta cheese is freshly made at the cheesary.
To add a bit of Italian flair to your Namibian holiday, the Farmhouse Pizza is a perfect choice.
We are taking on the road to the historical Fish River Canyon and stopping at the Canyon Village in Southern Namibia. We have 3 stops in this area and thus I am starting you off with something small. We are having a traditional serving of Vetkoek & Curried Mince. A vetkoek is deep fried bread dough and can be served with mince or something sweet like syrup.
Wipe your mouth because we are moving on.
The next delight is waiting, a mere 13 km's further on at the interestingly decorated Canyon Roadhouse.
If you are not that hungry, an oryx sosatie (meat on a skewer, usually with vegetables in-between) is just the thing to nibble on. For the more ravenous, try the famous Roadhouse burger and chips. Compliment it with an ice-cold true Namibian beer brewed by the German "RheinheitsGebot". For dessert, the legendary Roadhouse Amarula Cheesecake is an absolute must.
The compass directs us to Canyon Lodge, located in a romantic setting of granite boulders. We are just in time for cake and tea. On today's menu is Carrot Cake. This mouth-watering dessert has a rich texture and is soft on the tongue.
The road we are taking next leads to the charmingly situated Desert Horse Inn located amongst the Aus Mountains. They are famous for using Rooibos buchu tea in dishes, drinks and desserts. The delectable Rooibos beef and Apricot casserole will leave you asking for more. If you want a taste of seafood, try the Rooibos rubbed Kingklip. The perfect companion to your meal is Rooibos Buchu Ice Cream with a maizemeal cardamom crumble. What a mouthful of yummy all rolled into one sitting.
For a mouth-watering seafood experience, visit the colourful coastal town of Luderitz. The oysters are fresh all year round.
The next stop is Namib Desert Lodge located at the foot of the fossilised dunes on the edge of the Namib. Here you have to try the very traditional Bobotie (Pronounced BOE-BO-TEA). What makes the dining experience at Namib Desert Lodge so special is the restaurant. The Namibian heat can be excruciatingly hot, but this open plan restaurant stays naturally cool, making it the perfect place to enjoy your meal.
If you are thinking of camping or doing a self drive tour, Gondwana Collection Namibia recommends: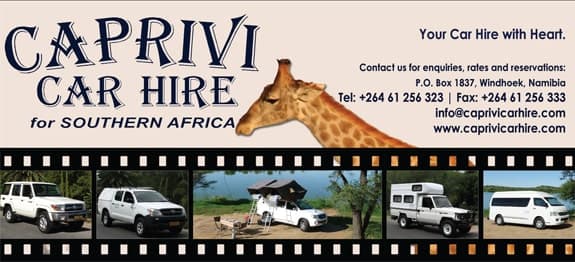 Another excellent address for fresh seafood in Namibia is Swakopmund. Rock lobster is available in season between 1 November and 30 April. For an absolute full of flavour fish, Galjoen is the word to remember. It is also known as a black bream and is quite an acquired taste. You either hate it or love. It's a must try though.
Do I have you hungry and in the mood for travelling now? For tips on travelling in Namibia, visit our Travel Tips Namibia Part 1 and Part 2 blog entries.
Where are we heading? Straight to the heart of Damaraland. To the beautiful Damara Mopane Lodge nestled between vast gardens. It's the ideal gateway to the fantastic sightings of Twyfelfontein and the Vingerklip rock stack. Curious as to what we are having?
We start with a malodorous smoked meat salad on a divan of lettuce generously sprinkled with Feta cheese.
For dessert it's Apricot Flammerie. What do you suppose is the main ingredient? Its maizemeal. This dessert consists of a mixture of various cooked ingredients like milk and sugar, whipped cream, maize meal and apricots. When the mixed ingredients have reached boiling point, is placed in forms to cool down.
Its time to hit the road and head on over to Etosha. Let's take a look at what they are dishing up. One thing that is important to remember in Namibia, game meat is served in a lot of places. Like the game meatballs and tomato sauce you will find at Etosha Safari Lodge or Quiche- Lorraine Etosha-style. For this dish, the beef is replaced with game. As I mentioned earlier about the galjoen, game meat is one of those things you just have to try. The taste doesn't quite play on everybody's TV but at least you tried it.
Next stop: Etosha Safari Camp. The restaurant is ''shebeeningly" decorated with cultural furnishings. Before you sit down and order, get your camera's gears rolling and snap the objet d'art around.
As you might know, Namibia is known for maize, maizemeal or maize porridge. In Afrikaans we call it Mieliepap. At Etosha Safari Camp, mieliepap is cooked along with a variety of vegetables, pieces of steak, and topped with cheese to form the most delectable savoury dish. It's filling and very tasty.
For dessert and if in season, the SpikyGherkin Cheesecake is so invitingly divine you will not be able to stop eating. No. Don't worry. The cheesecake is not made of gherkins. In Afrikaans it's called Gemsbok komkommer cheesecake. It's a type of cucumber slash gherkin, that you find in the wild and is indigenous to Namibia. It almost has the texture of the cucumber you are used to.
To cool off from the summer heat, have an invitingly colourful cocktail. For an exotic island feeling, Piña colada is always a good option or something blue to compliment the red and purple of the setting sun. Doesn't that sound like a great day?
I hope you're stomach isn't too full yet. We still have 2 destinations of delectable cuisine to visit.
I want to make a quick stop en route to our next destination for an absolute favourite of mine. We are popping in at a Biltong shop for some true Namibian style snacks for the road. Biltong is a delicacy made from fine cuts of meat, marinated and spiced with only the finest ingredients. It is then hung to dry for about 3 weeks. Most people in Namibia are very particular about their biltong especially the people who make it. Year old traditional recipes are used for the marinating process. To make this experience much more pleasant - get some true salted farm butter at a local grocery store. Put a small scrape of butter on every bite of biltong. Yumm - mmy
Our journey takes us to the beautiful Okovango region to Hakusembe River Lodge. You would expect I want to tell you about the fish to eat here. No. We are putting our mouths to a very scrumptious Eland Steak (game). Its flame grilled to perfection and served with creamed spinach, freshly grown in the Hakusembe gardens. Apparently the preparation of the steak is what makes it so absolutely heavenly. I would love to share it with you, but the chef says it's a secret. I did everything to get it out of him. I searched his cell phone, computer, and his note book. I am guessing there is wine involved, because I saw a bottle suspiciously chucked away in a corner. W.C Fields once said - I love to cook with wine, and sometimes I even add it to my food.
We have arrived at our last stop. The beautifully situated Namushasha River Lodge. It's the place where nature meets you with a handshake and a kiss on the forehead. Here you can simply relax while listening to wildlife deep in conversation with its neighbours across the river.
Enjoy a variety of delicacies to choose from at the buffet. Something for everyone's taste.
Sit on the deck overlooking life's treasure while sipping on something cool. Let us end this tasty journey with a delectable chocolate dessert and forget all about our worries in the world.
What a journey it has been. Enjoy Namibia, its food and its people. If you are wondering how to book your holiday to Namibia click here.
See what the Gondwana Collection Facebook fans had to say about their favorite Namibian dish.
See you soon.
Written by :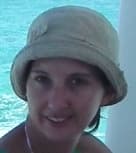 Jessica Thomas is a local freelance writer. She is an eccentric young lady who has a love affair with writing. Get on board her journey of discovery.