The Sikunga Fish Guards
The Sikungs Fish Guards are actively protecting precious fish stocks in the Zambezi region.
Thanks to FNB, through the FirstRand Namibia Foundation Trust, the Gondwana Care Trust is able to assist the Fish guards with financial support on a monthly basis.
The Zambezi River, which traverses several southern African countries, including Namibia on its route to the Indian Ocean, is Africa's fourth longest river. Unfortunately, the Zambezi and its nearby floodplains are being overfished, with declining fish stock identified in the Zambezi, Chobe and Kwando river systems.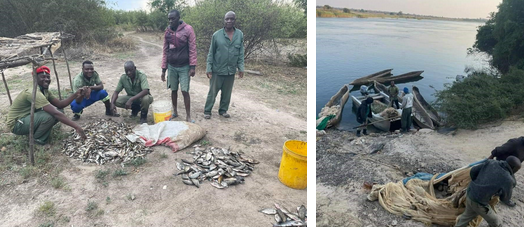 To fight this onslaught, the Sikunga Fish Guards Project was established in 2018. A small group of individuals from the local Sikunga Conservancy patrol a section of the Zambezi River. From November 2021 until October 2022, 25 Mokoros and 179.4 km of fish nets were confiscated by the guards, and the illegal fishermen, when captured, are handed over to the police. These nets allow little to pass through and catch small and large fish, which disturbs the breeding and growing of smaller fish.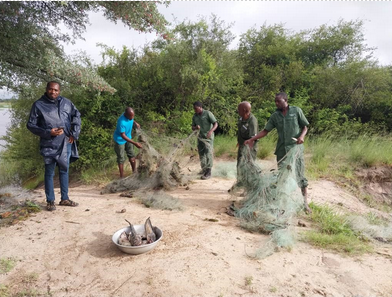 The fish guards burn the illegal nets to prevent them from being reused again by fishermen. The Ministry of Environment, Forestry and Tourism, together with the police, sometimes join the Sikunga Fish guards on their patrols.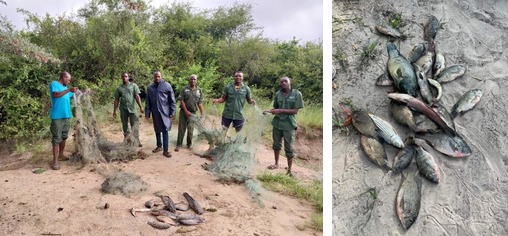 The fish guards rely on sponsorships for food, boat fuel, uniforms, salaries, and other operational costs.
We thank you for your support and if you need more information on this project please contact caretrust@gcnam.com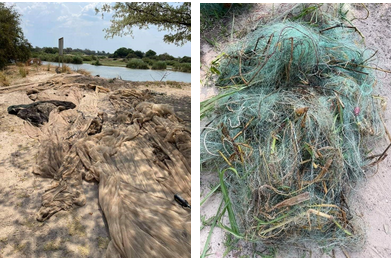 Please donate to enable us to assist our further efforts towards the protection of our environment. The protection of the river contributes to the protection of the bird life and to the increase of the fish stock in the rivers! Together we can do so much more to better our tomorrows and ensure enough fish for the future, as well as clean rivers.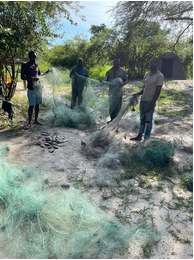 Thank you for your support!

Please donate toward the environment: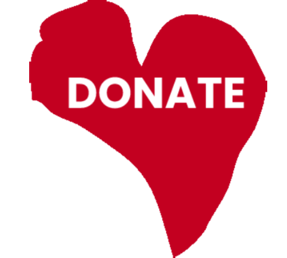 THANK YOU FOR READING OUR NEWSLETTER AND PLEASE SHARE IF YOU CAN.