We drove to Etosha on Thursday 26th of August at 8am during the public holiday for the long weekend. We took the route that goes to the Namutoni gate. With the road not being too busy and trying to be extra cautious due to the long weekend traffic. We made it to Etosha King Nehale at around 3pm that afternoon.
With an empty belly and wanting to snooze, we unpacked our stuff got ready for an early dinner and went to the restaurant. A different menu is planned for each night. This night we got Mopane worms and vetkoek, with a side of hummus and honey. This was my first-time trying Mopane worms and I must say, they weren't bad. It was definitely an experience. If I had to explain the taste, it most definitely does not taste like chicken. I don't understand why people would say it does.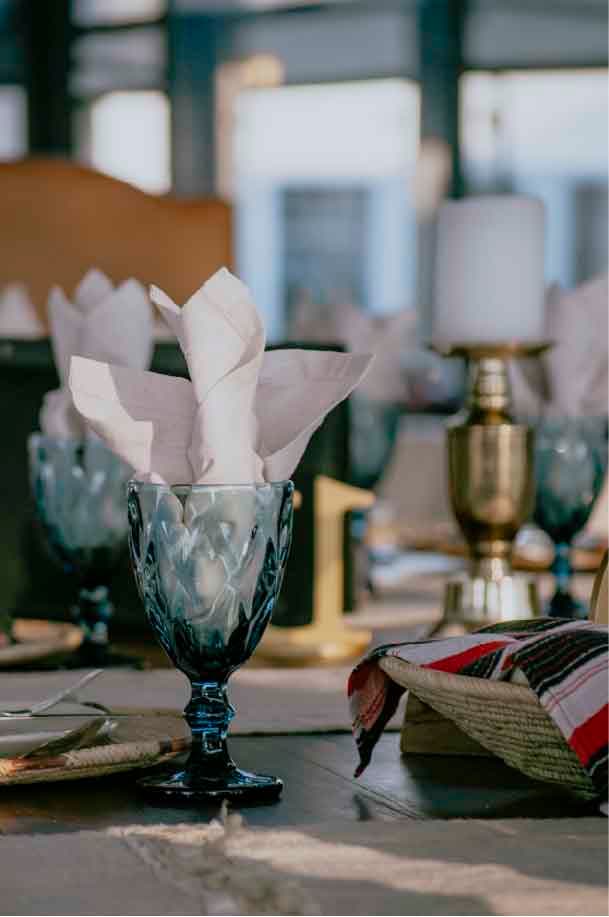 For starters we had Tomato soup with vetkoek. I always have the mentality of stuffing myself with all food possible when I see a buffet, and this was the perfect moment to do so. With a huge variety of salads, carbs, and proteins, it was like a little piece of heaven. I dove straight in and covered my plate. My belly was full, and my heart was happy, and then the kind waiter offered us dessert. Could this day get any better? And just as I thought it couldn't, the Oshiwambo dancers performed a few of their traditional songs and dances. To end the night, we got offered three types of home-made schnapps. And we were off to bed.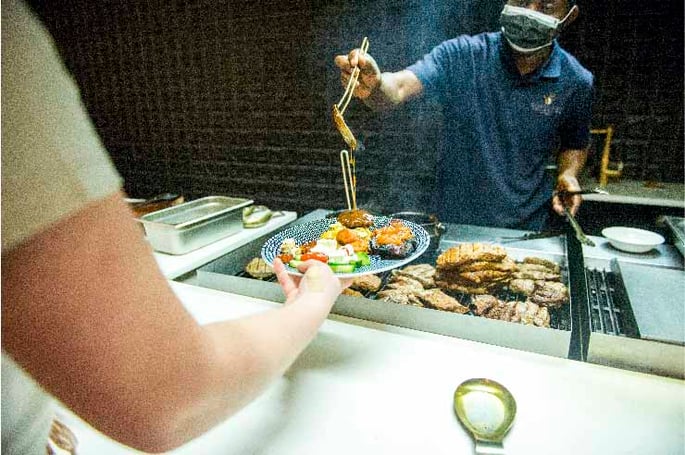 The next morning, we had set our alarm wrong and woke up in a rush to get to breakfast. Once we got there, we had a variety of juice and a good cup of coffee. The buffet was set out, but since we had to leave to the Ontalelo Outpost at 10, we didn't have a big breakfast.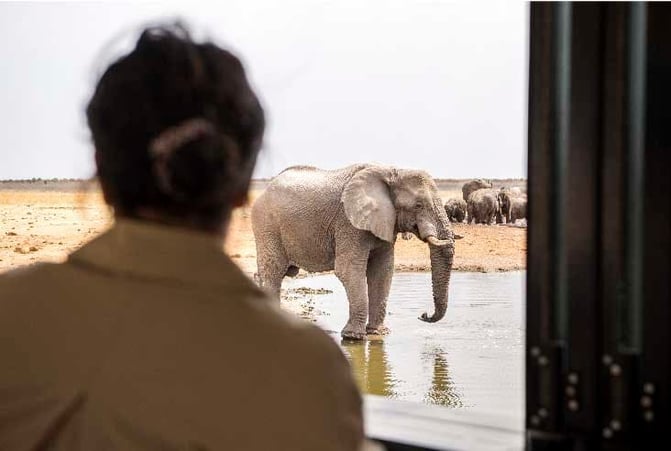 We proceeded to the Safari Cruiser and made our way to the Ontalelo Outpost. The Ontalelo Outpost is a private experience just for guests staying at Etosha King Nehale to view a waterhole in Etosha. And this waterhole did not disappoint. We saw three herds of elephants, elands, oryx, kudu, impala, springbok, zebra and one turtle making its way to the water. We got some snacks and refreshments and watched the wildlife simply be.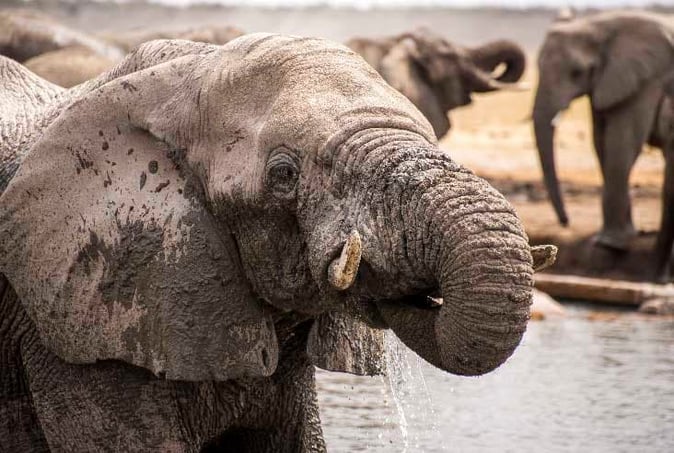 We made our way back just in time for lunch and we were quite hungry. We ordered Princess Stuffed Chicken Rolls, which I would certainly recommend. After lunch we went back to our rooms to have a relaxing afternoon. We played games next to the pool and just took this time to take in every bit of the plains that we could. Having absolute silence compared to the city rush is something I am not used to.
We freshened up for dinner and made our way back to the main area. Sipping on cocktails, the waitress unwrapped tonight's appetiser, which was Mopane, a baked roll, Beetroot Hummus and Salsa. This dinner went the same way as the previous one, with me stuffing my face until I can't and then still being excited about dessert. There is always space for dessert.
We went to sleep with smiles. and woke up well rested. Today was our last full day at this kingdom. We had breakfast and went off to the Cultural Village tour. We learnt so much about the Oshiwambo culture. It was a half day tour and we had a blast. From learning how they make their flour to weaving baskets, it was truly something to experience. They made some traditional dishes for us to taste and we went on our way back to the lodge.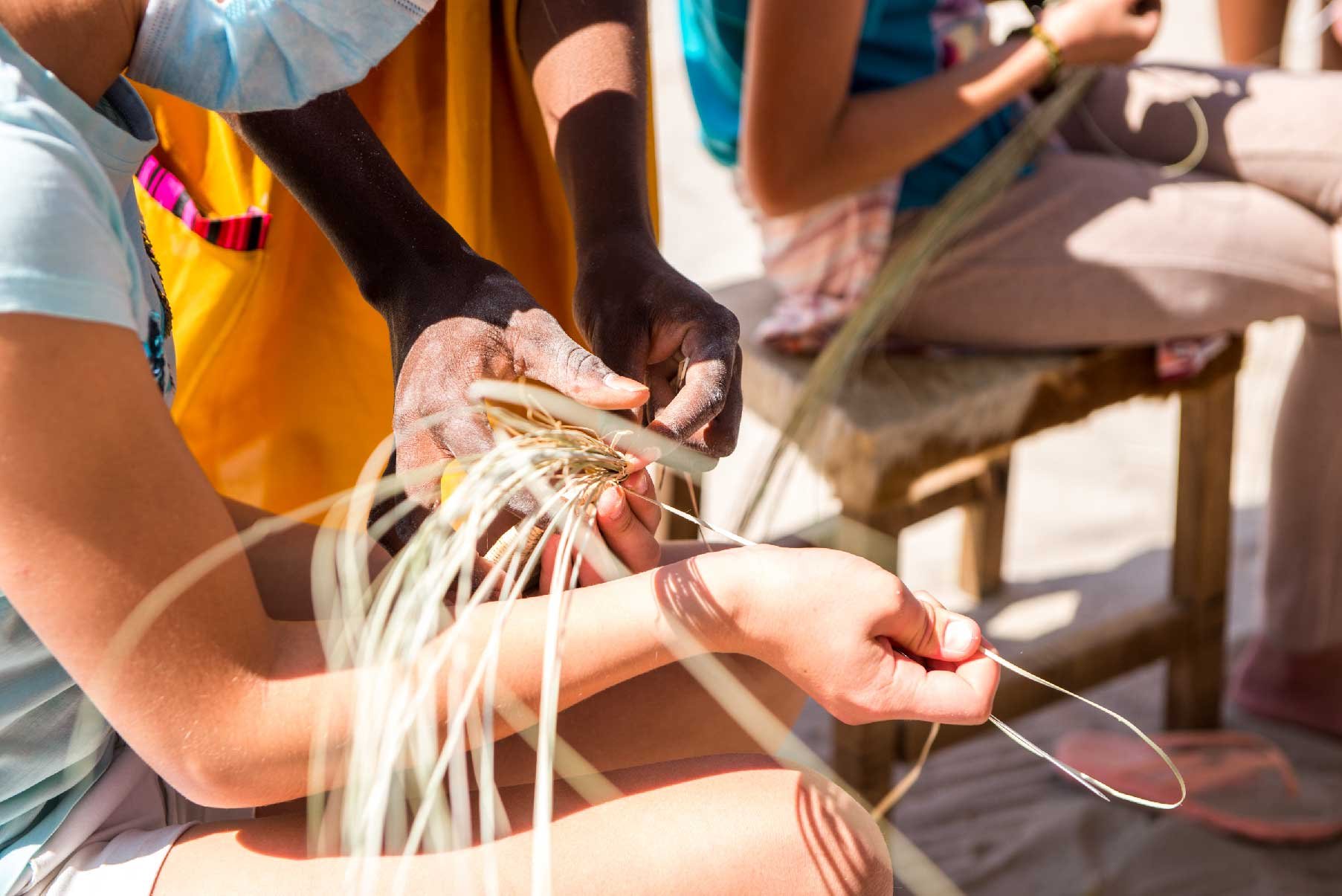 We had a quick lunch and relaxed around the Boma. We played a few traditional Oshiwambo games and sipped on cocktails as dinner made its way. It was a treat to see the dancers perform on our last night. We ate a bit of everything to make sure our tastebuds will linger for the food from this lodge. And while drinking our last shot of schnapps, we knew our adventure had come to an end.
Author- Ola, I'm Geena Visagie. A complete cat lady with a love for Matcha. From Windhoek, Namibia. Love anything to do with long car drives and exploring new things. So, Namibia is the perfect place for that.