The Gondwana Collection have been doing things differently for 20 years now, and because of this habit we have been allowed to experiment with some very "out of the box" concepts and ideas. The Delight, as a hotel in Swakopmund, is an ideal example of how we've done this.
Let's elaborate on that point shall we? We initially thought of following the traditional route, but ended up choosing the Gondwana Route instead. We wanted to offer our guests a uniquely Gondwana experience when staying with us in Swakopmund. And this is what led to the founding, development and construction of The Delight, our first city hotel.
What makes The Delight different from other hotels in Swakopmund? Well there is a simple answer, a unique and delightful experience. We have approached every aspect of the hotel, from décor to staff uniforms, from a distinct and different perspective than what is to be expected from a hotel in this small coastal town. We wanted to create a space that offers our guests an exceptional experience in the most distinctive way possible, and I think it would be safe to say that we have succeeded in doing so. As a holiday destination, Swakopmund has exceptional facilities on offer and our hotel is no different. The main difference comes in with regards to our execution. At The Delight, just like the Gondwana Collection, we like to do things differently.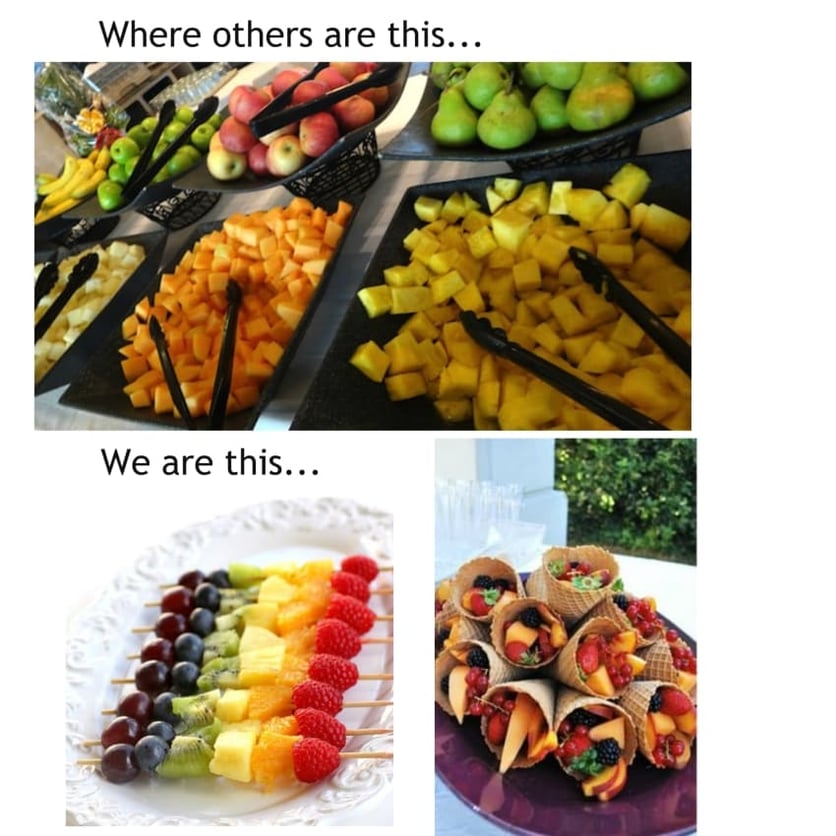 Our version of a hotel in Swakopmund is unique in its décor, the bright colours and quirky furniture exactly describe this vision. Instead of trying to offer you the comforts of home, we aim to do the exact opposite…we want you to break away from the conventional and experience a holiday that you will never forget. We offer quality and exceptional service, just like any hotel in Swakopmund, but we do it in a way you will remember.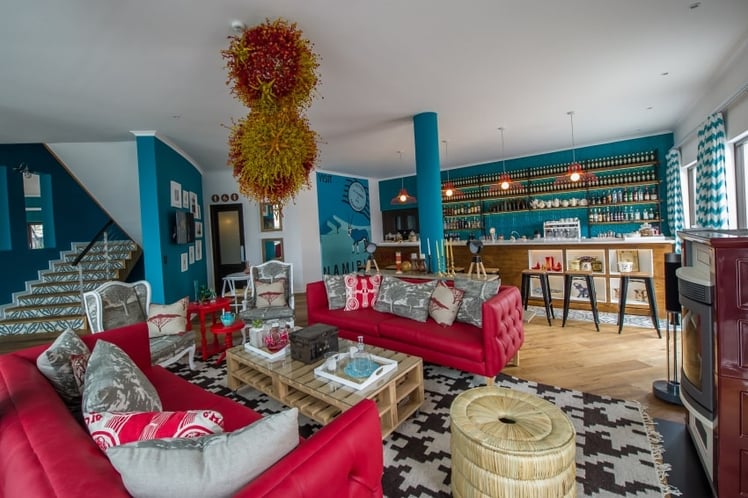 Light, fun, different and unique were the key words when bringing The Delight to life and truly shimmers throughout the hotel. With the small, thoughtful services offered by staff members – such as placing a hot water bottle in your bed to make it warm and toasty – or the incredible breakfast that is on offer every morning, we want you to remember every second of your Namibian experience. We have quality and comfort on offer in the most delightful way possible and want you to have the opportunity to make the best of your time with us.
If you are uncertain of our word, take a look at our trip advisor reviews:
Rate 5 = Excellent
My words on the day that we left – "Next time I'll come back just to rest". I haven't slept that well in months, rooms are great and the staff make you feel right at home. Already planning our next trip….
"You will be pleasantly surprised!"
Rate 5 = Excellent
This place is just great! From the service to the amenities to the food to the decor to the details! Just fabulous! Staff are friendly and competent. The food is excellent. Rooms are equipped with Nespresso machines, fridges, mohair blankets, and details you never even thought of. We've been twice, and we'll keep going back!
Rate 5 = Excellent
My boyfriend and I wanted to see what was all the fuss about The Delight. I am so glad we went there! It was such an amazing place. The staff were so friendly and they really go all out when you need help and the room and view was breathtaking. The breakfast was so delicious and well prepared. We will definitely go there again!
And if that doesn't convince you, take a virtual tour and see the hotel for yourself!
If you have had your Delight experience, we invite you to share it with us in the comment section below.
Author – Jescey Visagie is a proud Namibian and is passionate about writing and language. Tag along for the ride as she tries to uncover new insights into Namibia and explores what the country has to offer.