Are you over 60 years of age and ready to break the daily treadmill? Treat yourself to something special for once and enjoy a delicious breakfast at The Delight Swakopmund, spiced with warm hospitality and a cheerful, colourful ambience.
This special offer has been extended until 30 September 2023 due to popular demand!!!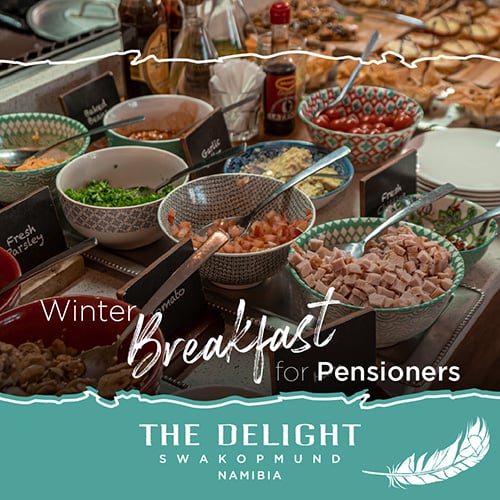 Until 30 September 2023, The Delight offers breakfast for pensioners at the special price of N$165.00. Tasteful foodies, oysters and sparkling wine are available; or what about extra light and fluffy waffles with chocolate sauce and fruit? The offer is plentiful!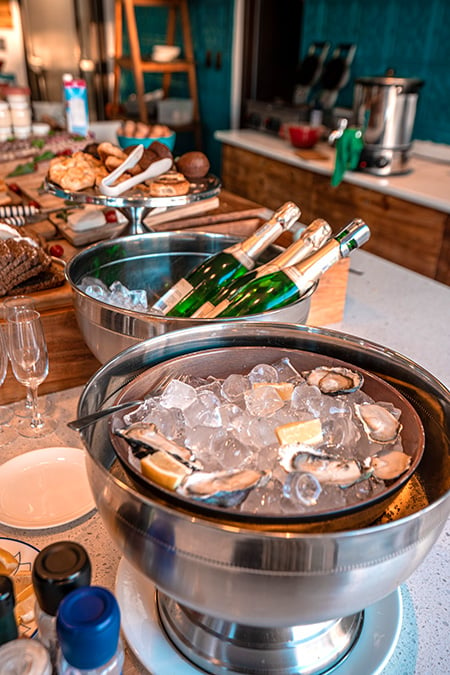 See for yourself and bring your friends along. You don't even have to get up early as pensioner's breakfast bookings are available from 9:30am.
Please book your delightful breakfast in advance either at The Delight's reception or by calling 064 426000. We are looking forward to spoiling you!
Terms and Conditions below apply.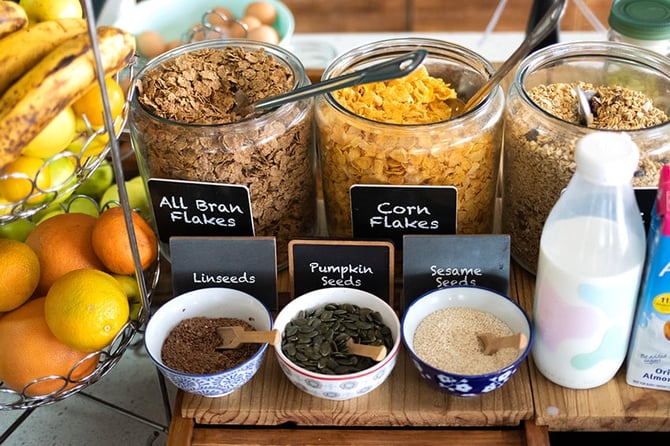 Terms & Conditions
Bookings are essential, either directly at The Delight Hotel reception or telephonically 064 426 000

Price N$165.00 per person

Over the age of 60 years

Breakfast time would be from 9:30am onwards.

All bookings are subject to availability and occupancy permitting.

This promotion has been extended until 30 September 2023.

Gondwana Cards do not apply.