Escape winter in the northern hemisphere, save on heating costs and rather invest in a great adventure! Join the Great Migration to warmer climes. Gondwana Collection Namibia makes you an unbeatable offer for thirty (30) all around warm days full of sunshine.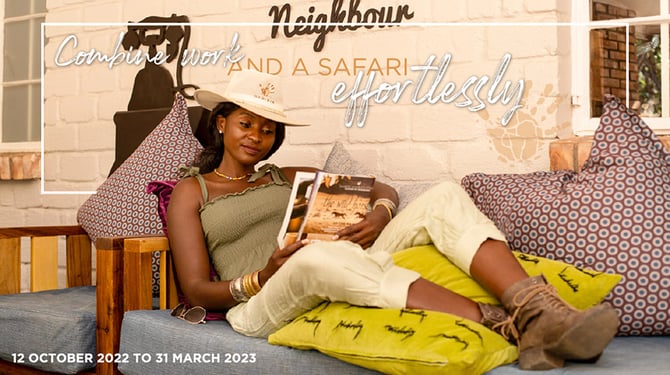 Spend 30 days in our unique lodges all over Namibia for a total of 1500 Euros which translates to 50 Euro per person per day on a bed and breakfast basis. Discover the secrets Africa has to offer. For those who want to take their home office along, unlimited Wi-Fi is available in various Gondwana accommodations.
Add affordable means of transportation in the form of a reliable rental car from Namibia2Go; starting from 1500 Euro for 30 days and begin your unforgettable round trip in the Namibian summer.
Or set up base somewhere and use the Go2 Traveller Transfers to reach some of the most beautiful destinations in Namibia. If you stay in Gondwana accommodation, you pay N$690.00 (about 40 Euro) for the outward journey and get the return journey free of charge.
Take this great opportunity to escape the uncomfortable winter months and celebrate the Namibian summer with us.
Please click here for more information about the Snowbirds & Digital Nomad Special.
Bookings can be made by email at directres@gondwana-collection.com
Digital Nomads, please note. Namibia's Digital Nomad Visa is available now!