What a joy! The grey giant Jimbo has returned to Palmwag Lodge & Camp from his trek on old trails. The reunion was duly acknowledged by the lodge team in Gondwana Collection's internal communications.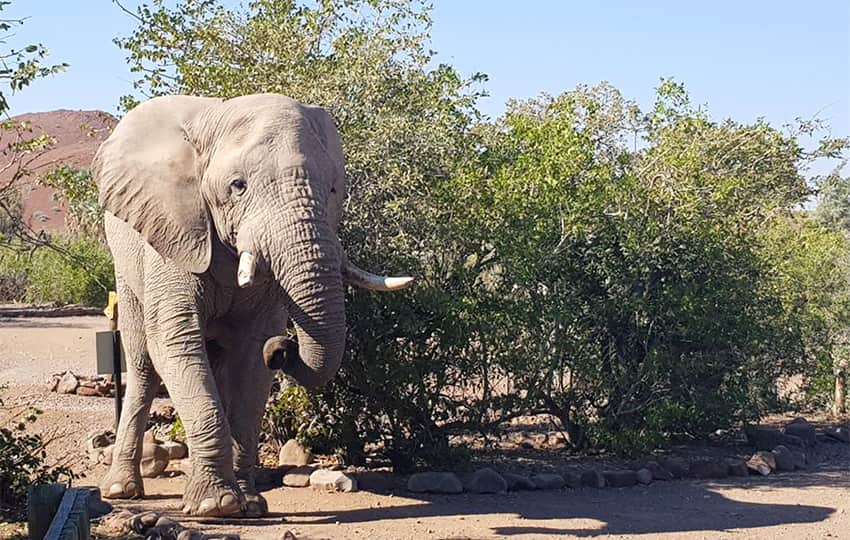 "We are delighted to let you know our grandfather Jimbo has returned and is visiting us on a daily basis. As he has been gone for a couple of months, he needs to make sure we did not forget him as he is the big chief in charge and so he is making his presence noticeable".
What do we do? We greet him respectfully every day and repair what he knocked over, pick up what he has left behind and put back what he relocated. Jimbo, we all missed him so much, welcome back and please colleagues, one day you must all come to our little oasis and admire this beautiful soul."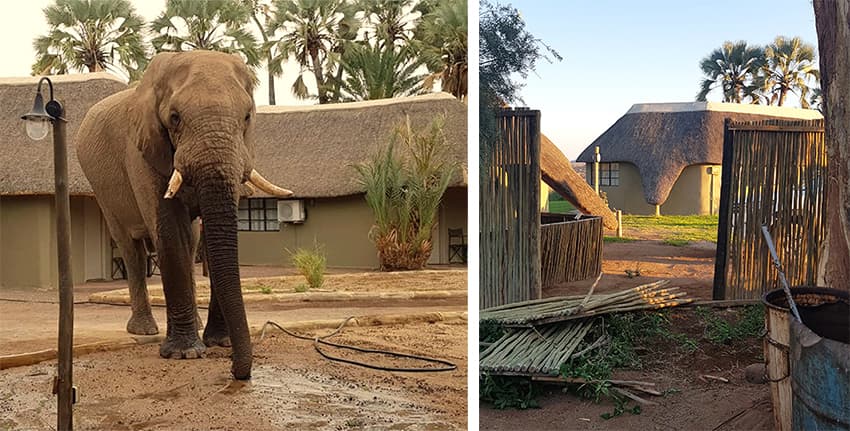 In the coming months, "our elephant" will frequently be spotted in the vicinity of or even at the lodge. We ask all our guests to please show him due respect and to keep a safe distance in order not to jeopardise the peaceful coexistence.
Welcome back, Jimbo!