Did you know that the best time, for fishing adventures on the Zambezi River, starts at the end of May and lasts until September? At Zambezi Mubala Camp or Lodge your dream of a really big catch could come true. Spend the whole day on the river with an experienced guide and you stand a good chance of hooking tiger fish, nembwe or tilapia.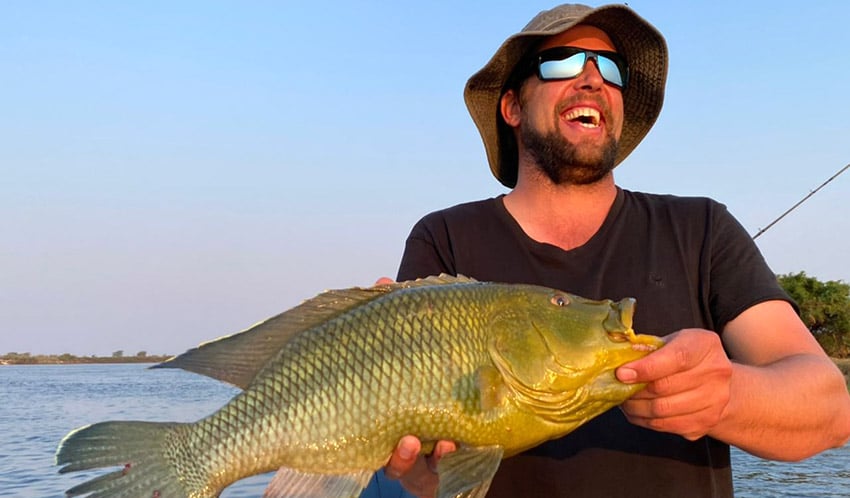 Not everyone knows that Zambezi Mubala Lodge and Camp are the former Kalizo and Island View Lodges, which used to be very popular with anglers and still stand for unique fishing experiences. Gondwana Collection Namibia has put together attractive fishing packages that cater to the keen fishermen.
3-day fishing adventures at Zambezi Mubala Camp are available from N$ 3 390.00 per person, including 2 days on the boat, an experienced guide and fishing equipment. For variety, enjoy cosy evenings in the restaurant and bar, or a complimentary sunset boat cruise.
Bring your family to enjoy the amenities of Zambezi Mulala Lodge and Camp, such as lazy hours by the pool, guided walks to the bird colonies or relaxing boat trips on the Zambezi.
Book your fishing holiday now at travel@gcnam.com