What could be better than taking a family trip to Gondwana Lodges during the Christmas holidays? Gondwana Collection Namibia and Namibia2Go have great Christmas gifts in store for you.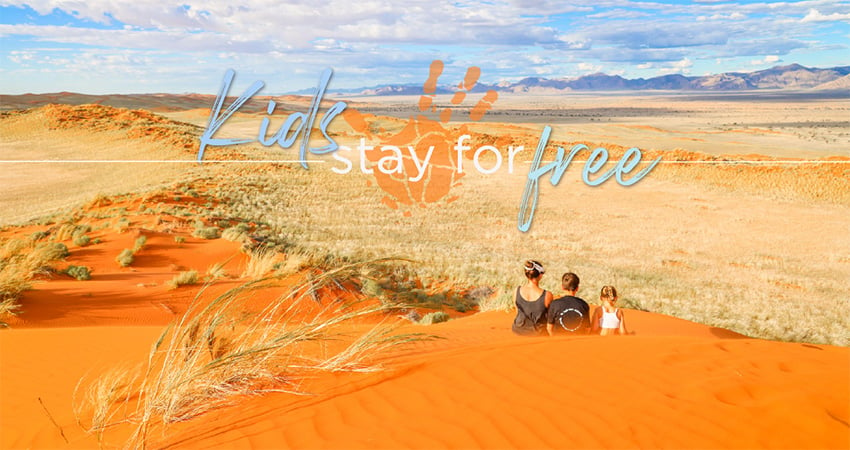 If you want to holiday with the whole family between 15 December 2022 and 10 January 2023, we offer free bed and breakfast for children under 18 sharing a room with a parent. Terms and conditions apply.
Pure relaxation with invigorating hours by the pool and atmospheric nature drives.
Bookings can be made from 12 December 2022 at the Gondwana Collection booking office or at directres@gondwana-collection.com.
Book a discounted rental car at the same time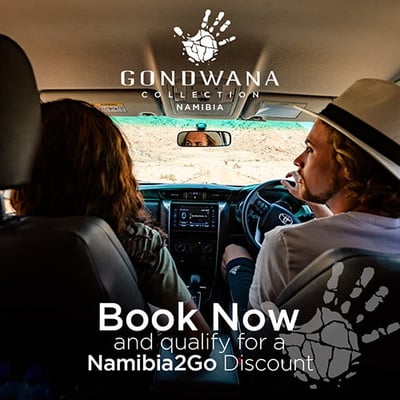 For Namibia trips between 1 December 2022 and 31 January 2023, Namibia2Go is tempting guests with an irresistible offer. Those who book Gondwana accommodation during this period can receive a 40% discount on selected Namibia2Go rental cars.
The special offer is only valid if the hirer spends at least two nights in a Gondwana accommodation during the rental period of the vehicle. Terms and conditions apply.
Book our Bly & Ry special offer at info@namibia2go.com.