When it comes to operations at Gondwana Collection Namibia, we always have something up our sleeves. While the world was on lockdown, we were dreaming, designing and coding. And now, we are excited to share our most recent development with you. As from Monday, 17 January 2022, we will have a brand-new webstore and booking process on www.gondwana-collection.com !
Our in-house IT Team developed the new webstore in close cooperation with the Reservations Team. "We designed it for our guests' convenience", Anthea Cloete, the Group Reservations Manager says.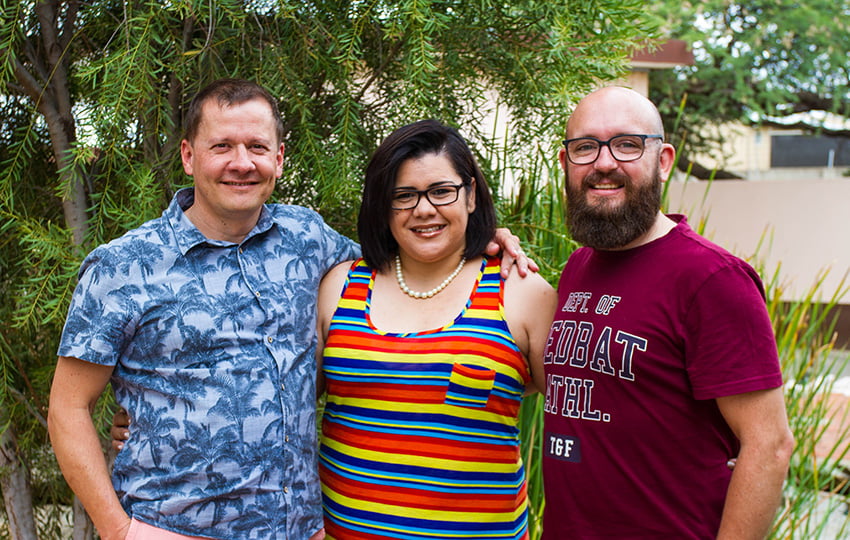 Meet the driving forces behind the new Gondwana web store (ltr): Erik Voges (Chief Information Officer), Anthea Cloete (Group Reservations Manager), and Louis van den Berg (IT Specialist)
The new system not only aims to simplify the booking process but also has a modern, fresh look and feel. By sharing the most critical information from the get go, each lodge's top attractions, rate per person and availability – our guests will know immediately whether this location is what they are looking for. One click further in the booking journey you have access to all the relevant information, including amenities, facilities and activities.
Ultimately, we intend to make every step of the booking process enjoyable and convenient to our guests. "We are not saying that the system is perfect yet", Gondwana's Managing Director Gys Joubert cautions, "but we cannot wait any longer to share this with the world and get cracking."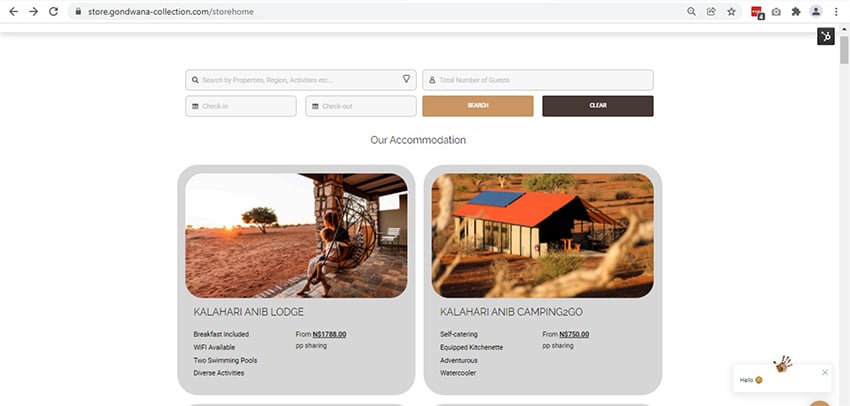 We have thoroughly tested this new software. Nevertheless, we encourage you to please share your feedback about your online journey with us; and remember we are always here to assist. This way, we can consistently improve the experience.
Any feedback can be sent to directres@gondwana-collection.com