Gondwana Collection Namibia was part of the WorldSkills Africa 2022 event that took place in Swakopmund from 28 March to 2 April 2022. Ministers, vocational training experts and other delegates from the continent and globally came together with the aim of taking the awareness and impact of vocational training in Africa to a new level.
The Namibia Training Authority (NTA) hosted the second edition of this conference in Africa, organised under the auspices of the African Union and the Ministry of Higher Education, Technology and Innovation. The European Union (EU) and the German Federal Ministry of Economic Cooperation and Development, both long-standing partners of Namibia in the education and skills development sector, have contributed to the staging of the event.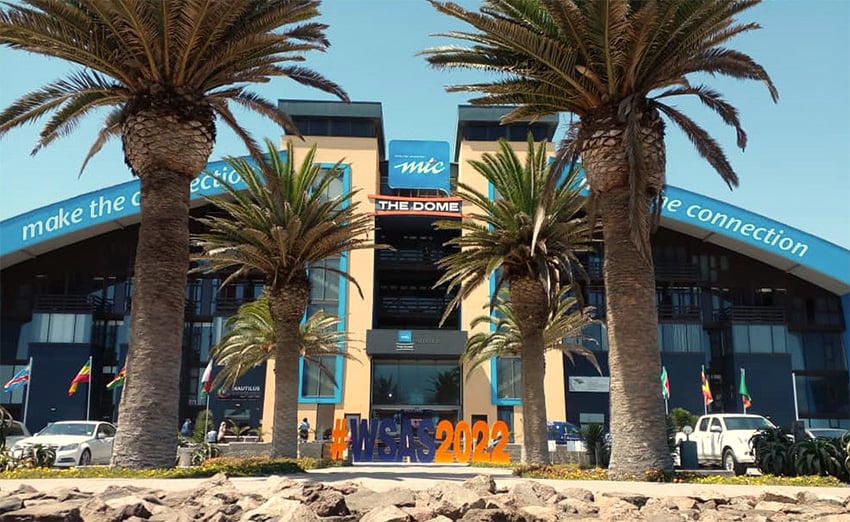 A fantastic skills and career exhibition attracted scholars from primary, junior secondary and secondary schools in Namibia. The national broadcaster NBC provided live streams three times daily, and media representatives reported back to the home countries of participants.
The EU Ambassador to Namibia, H.E. Sinikka Antilla, stressed in her welcoming speech that the ongoing support of the European Union and its Member States, especially Germany, aims to position Namibia's technical and vocational education and training sector to adequately prepare young people for today's labour market.
The conference ended on a high note when experts emphasised the importance of inclusivity for persons with disabilities at the workplace and in training.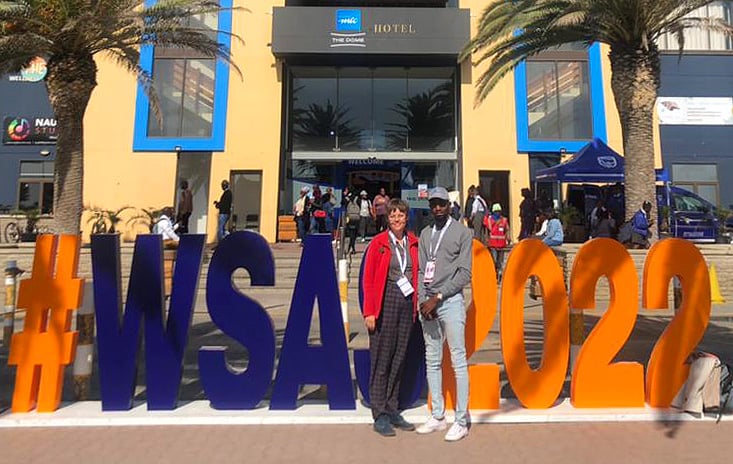 Silke Ahrens and Jonathan Kashikola from Gondwana Collection Namibia participated in the WorldSkills Afrika 2022 conference in Swakopmund. Photos: Gondwana Collection
Jonathan Kashikola and Silke Ahrens attended the conference on behalf of Gondwana Collection Namibia. "Swakopmund and Namibia have been put on the map as a first class meeting venue once again, " Silke Ahrens said. "Delegates absolutely loved this conference from their arrival at the airport, the efficient events organisation and conference content."
Gondwana Collection supported WorldSkills Africa 2022 to the value of over N$400,000 by sponsoring accommodation as well as two vouchers for the Social and Personal Services Skills Competition winners.