All the lodges, hotels and Camping2Go Self-Catering accommodations from Gondwana Collection Namibia have signed the UNESCO Sustainable Travel Pledge. They joined United Nations Educational, Scientific and Cultural Organization (UNESCO) and the Expedia Group in showing the world their commitment to protect the environment, local cultures and communities, many of which depend on tourism.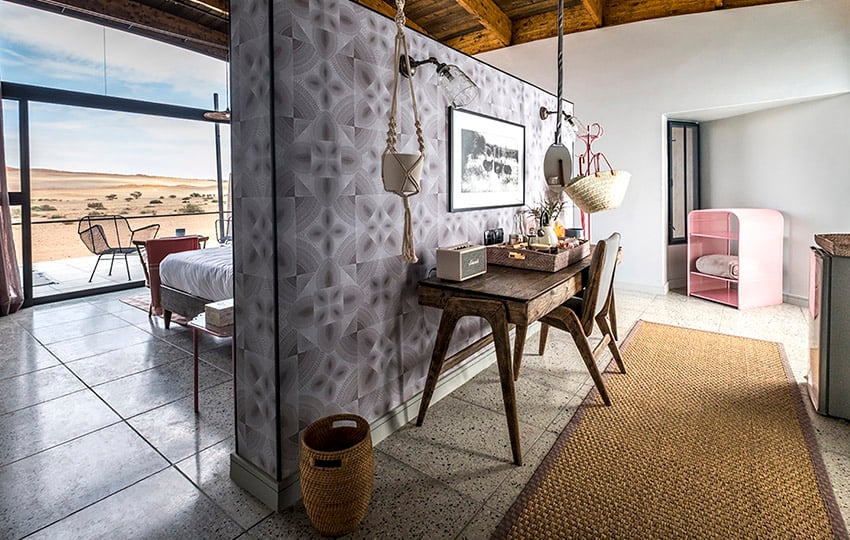 The lodge The Desert Grace also signed the UNESCO Sustainable Travel Pledge. Photos: Gondwana Collection Namibia
While the UNESCO Pledge aims to promote sustainable travel, community resilience and heritage conservation globally, the signatories publicly commit to providing and constantly improving on sustainable travel choices. They endeavor to save water and energy, manage waste responsibly including the reduction of single-use plastic, and support local communities as well as cultures.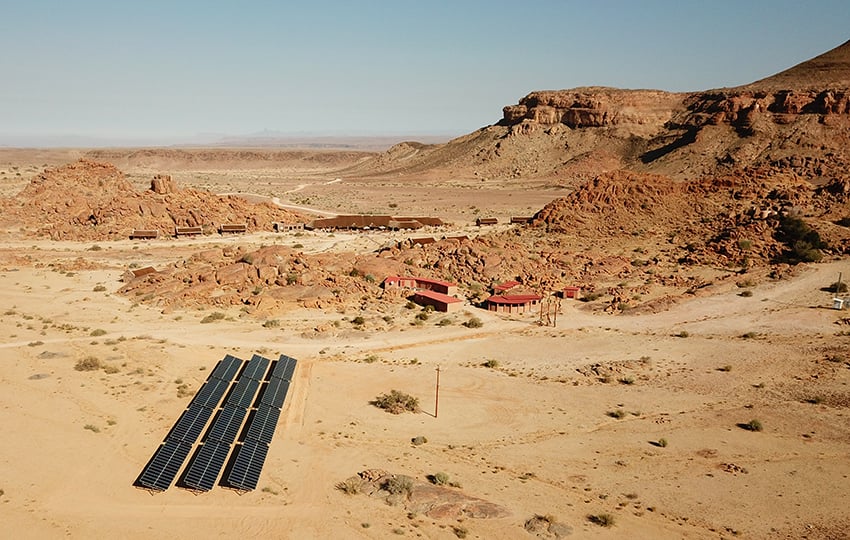 Solar panels in the vicinity of Canyon Village.
"Gondwana Collection Namibia gladly joined this voluntary international UNESCO initiative, especially as its accommodation establishments have already been awarded the highest seal of quality on national level by Eco Award Namibia in recent years" says Gondwana's Environmental and Social Impact Officer, Stephanie de Lange. "The Pledge supports travellers who want to explore the world responsibly and learn about other cultures to make informed choices about their destinations and accommodation."
The water recycling plant at Palmwag Lodge and Camp.
Gondwana's sustainably managed properties have solar panels and water treatment plants, they separate and recycle waste. Furthermore, the tourism company strives to source local products to support the Namibian economy and local communities, to save on transport costs and thus to reduce the carbon footprint. Gondwana is proud of its diverse team, who are from various unique Namibian cultural groups, mostly drawn from the local communities surrounding the accommodation establishments throughout the country, and trains them in-house to work within the tourism industry. The Gondwana Care Trust embraces the social responsibility in the local communities.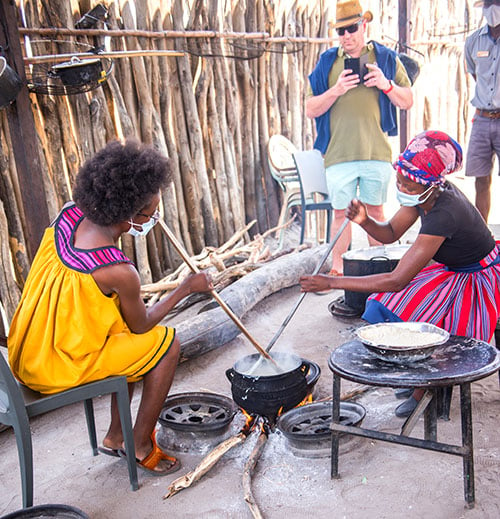 Etosha King Nehale offers the Ondjumba Cultural VillageTour as an activity.
The following properties of Gondwana Collection Namibia proudly display their UNESCO Sustainable Travel Pledge certificates at the reception: Kalahari Anib Lodge and Camping2Go, Kalahari Farmhouse; Canyon Lodge, Village and Roadhouse; Namib Desert Lodge, Camping2Go, Desert Whisper, The Desert Grace; The Delight Swakopmund; Palmwag Lodge and Camp, Camping2Go; Omarunga Epupa-Falls Camp; Damara Mopane Lodge; Etosha Safari Lodge, Camp and Camping2Go, Etosha King Nehale; Hakusembe River Lodge; Namushasha River Lodge and Camping2Go, Namushasha River Villa; Zambezi Mubala Lodge and Camp; Chobe River Camp.